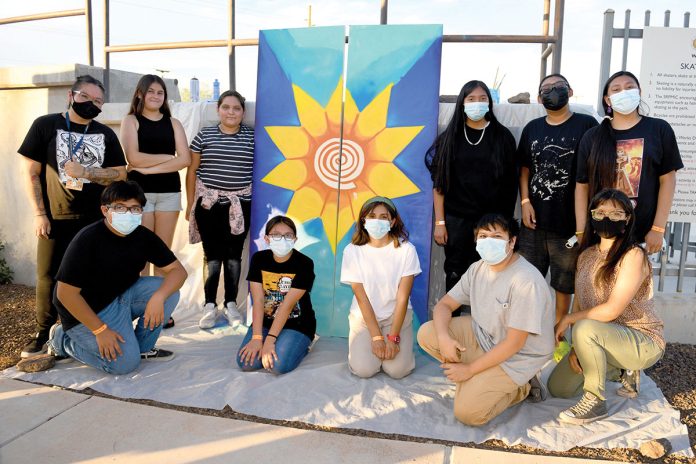 On June 28, Salt River Pima-Maricopa Indian Community youth participated in the Salt River Tribal Library Summer Reading Program's mural painting event, which was held at the Way of Life Facility Skatepark. The teens learned graffiti techniques from spray paint artists Jeanette "Lady Rise" Rocha and Natasha "Rezmo" Martinez.
"Spray painting is one of the most favorite things to do in the whole world. I've been painting for about 18 years, and I am glad to see you all out here learning from us—or us maybe learning from you," said Martinez when she introduced herself to the participants.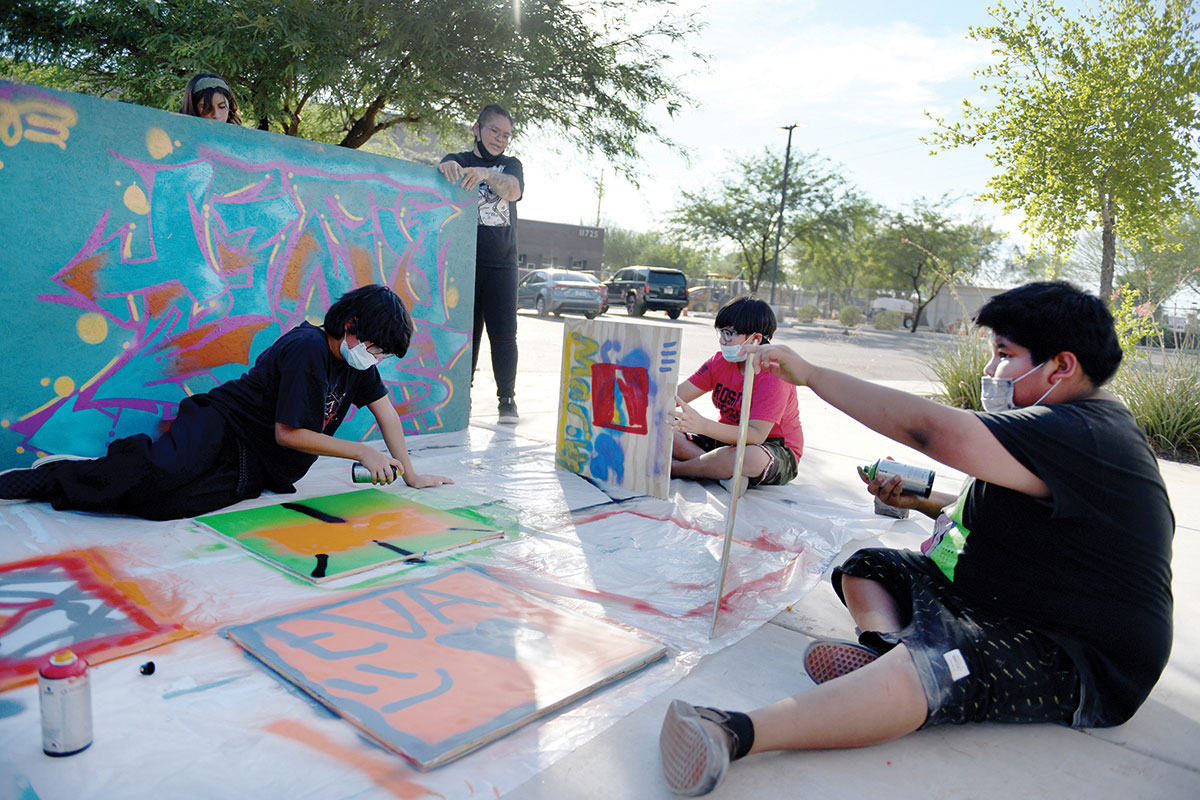 As for Rocha, she explained that she got into graffiti when she moved to Chicago when she was 14 years old, just about the age of most of the event's participants.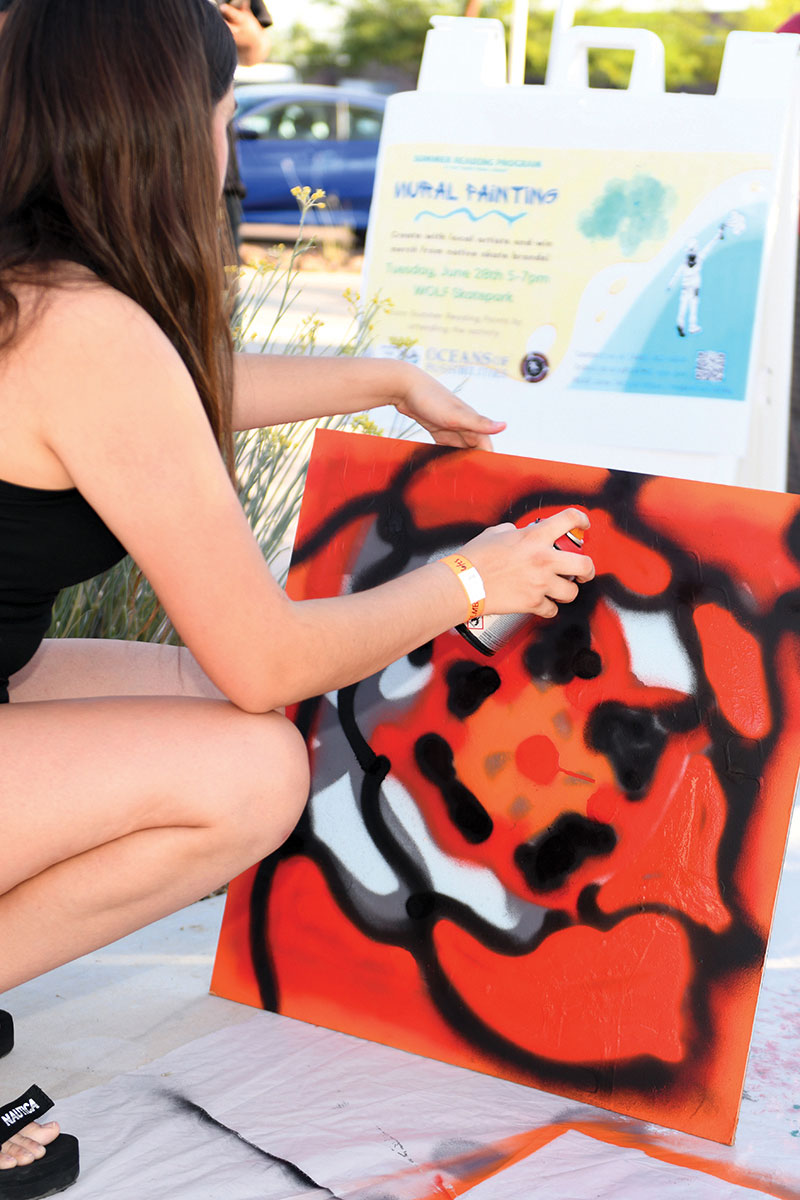 "I fell in love with it; I fell in love with the way I was able to express myself. I could speak very loud without having to open my mouth. There were things I wanted to let out, and I did that with my spray can, and it has brought me to where I am now," said Rocha. "I am here sharing that little piece of fire with all of you."
The artists came up with a sketch for the mural based on the theme "Oceans of Possibilities."
"We started off with a spiral in the center representing a seashell, and from that spiral is a flower, and on the sides some shades of blue," said Rocha.
The teens collaborated on the mural using water-based spray paints and acrylics. They tested out different nozzles as they practiced their spray-painting skills.
At the end of the event, all the teens were entered in a raffle for a chance to win a skateboard donated by Dalone Skateboards, a Navajo-owned company in New Mexico. They donated one of their "Moccasin" design boards for the raffle.