The newest hotel to open in the Salt River Pima-Maricopa Indian Community held its grand-opening event on Thursday, May 20. The Staybridge Suites Scottsdale–Talking Stick has been operational since October 2020, but due to the COVID-19 pandemic the hotel was unable to hold a grand opening at that time.
SRPMIC Council representatives and other dignitaries helped welcome the Staybridge Suites to its new home in Salt River. Council representative Thomas Largo gave the opening prayer, which was followed by a welcome speech from SRPMIC President Martin Harvier.
Harvier reminisced about what the surrounding area looked like before the spring training facility was built and all of the development that followed.
"When serving as the [SRPMIC] vice-president, in my second year [came] the proposal to build the spring training facility. [Back then] this whole area was like a desert. There was an old golf course that was rundown and overgrown," said Harvier. "It was a tough decision for our Council to build that facility; the economy fell, but it was an opportunity. Council felt that building [the spring training] facility would be a magnet for bringing economic development to this area, which we have seen since then."
Harvier expressed his gratitude for the employment opportunities that the Staybridge Suites hotel will offer to SRPMIC members.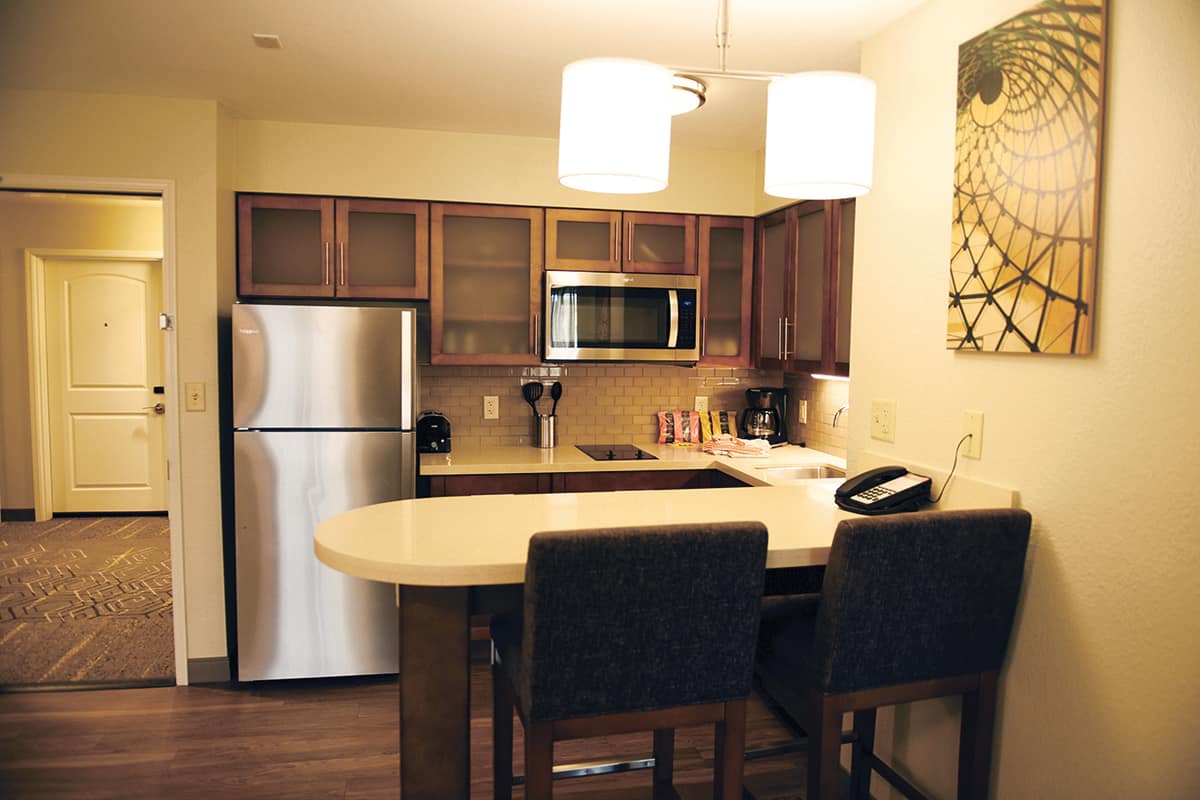 "Having businesses located in the Community offers our members an opportunity for employment, and that is important to us as a Community," said Harvier. "I feel that we are a big part of the East Valley as far as growth and opportunity."
Norm Leslie, president of National Hospitality Services, gave a brief overview of the Staybridge Suites and what an extended-stay hotel has to offer.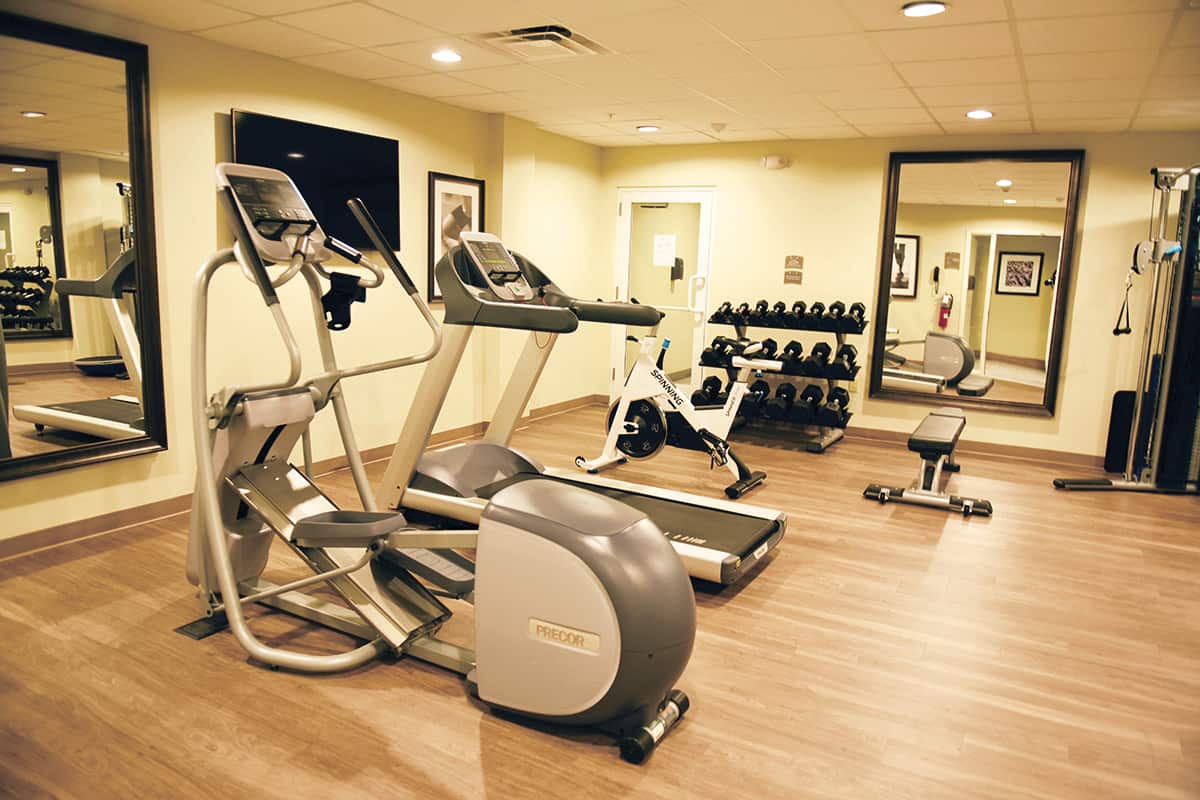 "Every room is a suite. [We have] studio [and] one- to two-bedroom [suites]; we even have a couple of three- and four-bedroom suites. We have all the amenities of home. If you are staying two nights or two months, you are going to feel at home at this hotel," said Leslie. "We are so lucky and proud to have a great crew that runs this hotel day and night. They are fully committed to the whole concept of hospitality; they want to see a smile on your face and want to see you feel great about your decision to stay at the Staybridge."
The Staybridge Suites Scottsdale–Talking Stick is located at 9141 E. Hummingbird Lane (at the Pavilions at Talking Stick Shopping Center), between Salt River Fields at Talking Stick and Home Depot. Rooms range from a studio suite to four-bedroom suites with a kitchen. Other amenities include daily breakfast, complimentary laundry, 24-hour fitness center, pool and more.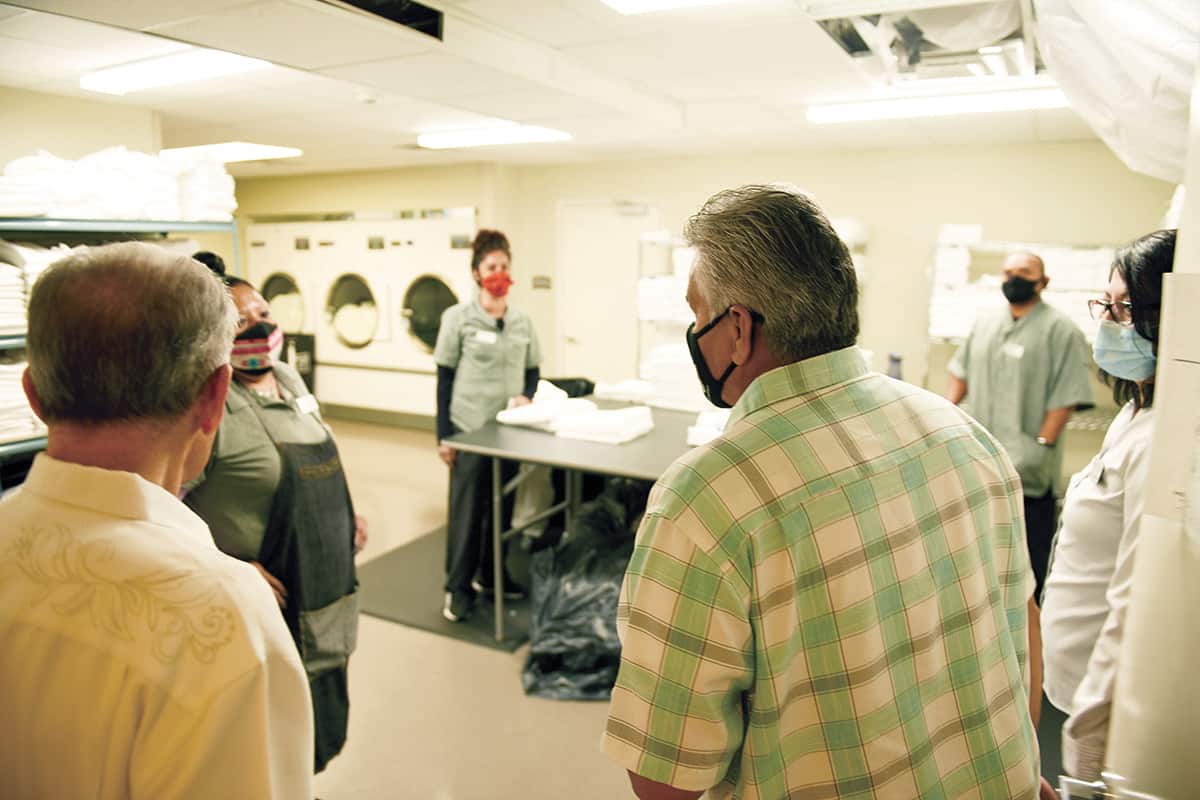 Dave Ekman, president of Bridge Hospitality, couldn't be happier and more proud of finally having the hotel's grand opening.
"We're excited to be a part of the Talking Stick Entertainment District," said Ekman. "This area is one of the greatest not only in the Valley of the Sun, but across the country. We just think it's a super spot and we're very proud of our hotel."