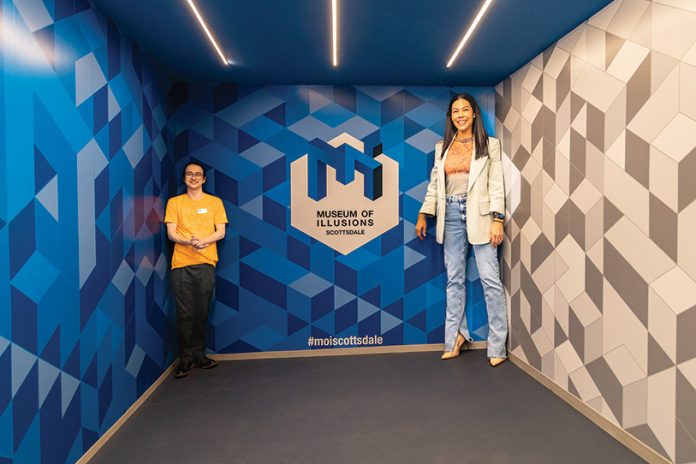 A new attraction called the Museum of Illusions held its grand opening at the Arizona Boardwalk on March 12. The Arizona Boardwalk is part of Talking Stick Entertainment District and is located off the Loop 101 and Via de Ventura.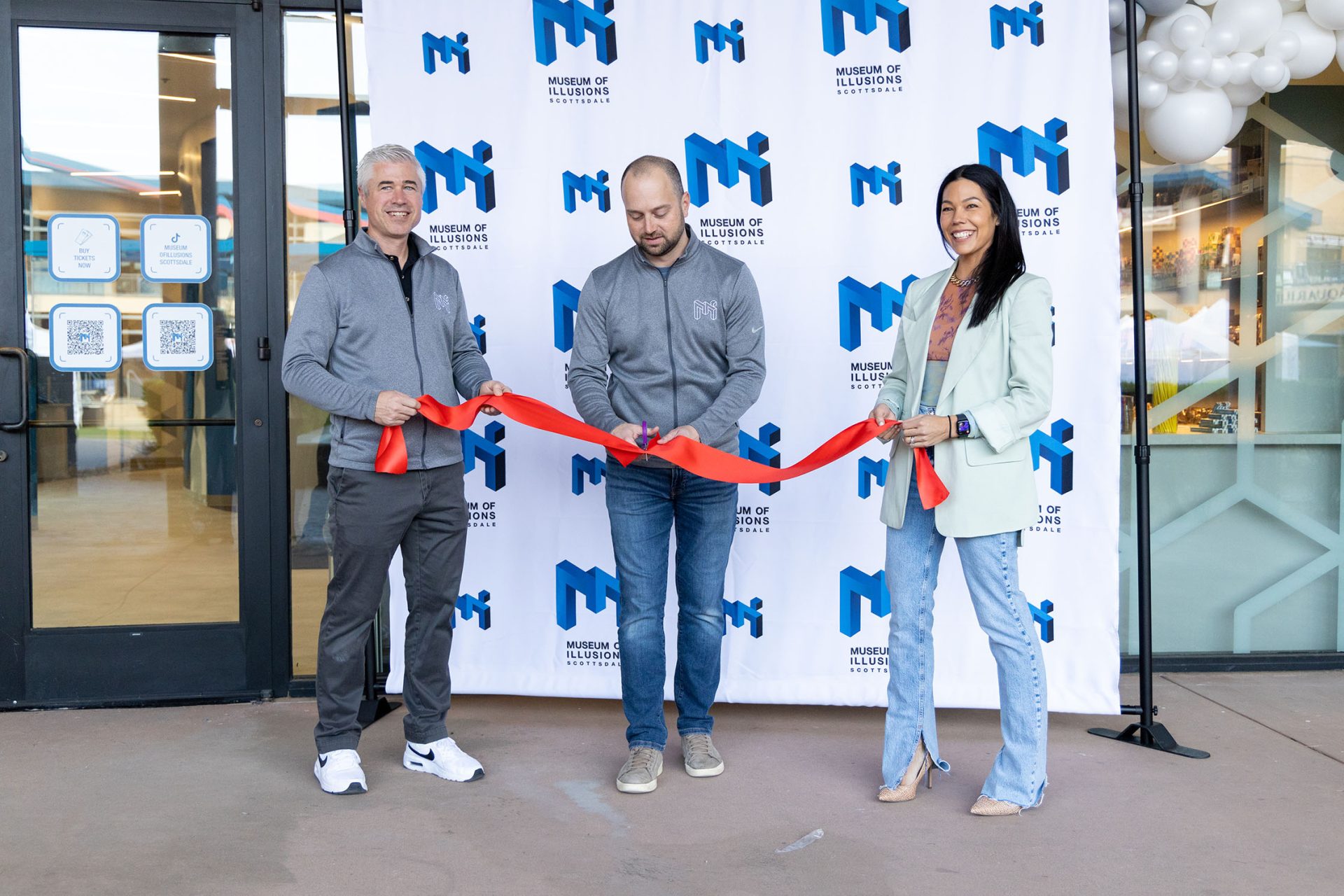 The Museum of Illusions challenges visitors to "see things differently." It has more than 60 interactive exhibits such as holograms, optical illusions and perspective-changing rooms that engage the senses and the brain so that visitors are not quite sure what they're seeing is real. The exhibits create visual illusions by manipulating perspectives, colors and mirrors.
The Museum of Illusions has a number of locations in the U.S. and around the world. Visitors of all ages are welcome.
"The Museum of Illusions originated in 2015 in Zagreb, Croatia, and since then it has quickly expanded to major cities in Europe, Asia, the United States and Canada. We're super-excited to bring this new immersive concept to the Valley," said Stacy Stec, director of sales and marketing for LOL Entertainment Group, the museum's franchise holder for its locations in Philadelphia, Chicago and Scottsdale.
Staff members guide visitors through the exhibits and will assist guests who want to take photos of themselves interacting with the various exhibits. Stec said, "Even though it's a self-guided experience, we do have staff stationed throughout. [It] makes the guest experience that much better, and we like to personalize the experience for them as well."
She said the space may be rented by individuals and corporate entities for special events like birthday parties and celebrations. Anyone who wants to rent out the space can bring in their own catering.
The Museum of Illusions is located at the Arizona Boardwalk, 9500 East Via de Ventura in Scottsdale. It is open daily from 9 a.m. to 8 p.m.; further details and advance tickets are available through the website, www.moiscottsdale.com.
For more information on the nine attractions at Arizona Boardwalk, visit www.azboardwalk.com. Go online to www.azboardwalk.com/events-listings for an April calendar of events.