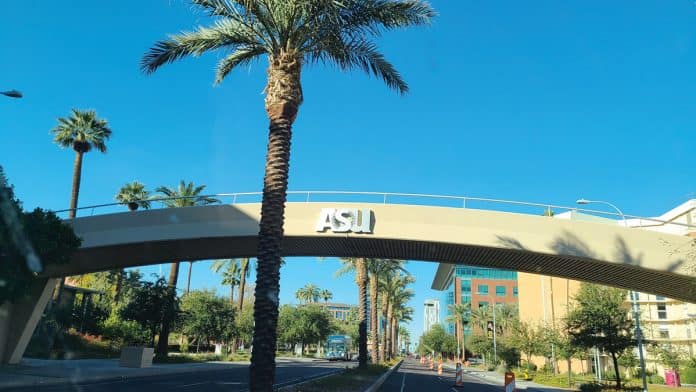 The year 2020 became the year when we all had to learn to be patient, work from home and hunker down at home. When the COVID-19 pandemic started, one of the first key questions was about kids and schools: whether to keep them open and possibly help spread the virus, or transition to learning from home. Students across the country, from those in elementary school to college, had to adjust to attending classes online via Zoom and other virtual services.
It's a new year now, and students are once again attending school online. The only difference is that now there has been a whole year of schooling done over Zoom, so teachers and students have an idea of how things will go.
The ongoing school closures are difficult but are not dampening students' enthusiasm. Salt River Pima-Maricopa Indian Community member Sommer Lopez spoke about her expectation for this semester.
"My goals for this semester are to not only do well in my classes, but also to take on some extracurricular activities," Lopez said. "I want to be more involved with my school and branch out into programs that might help me with a future career."