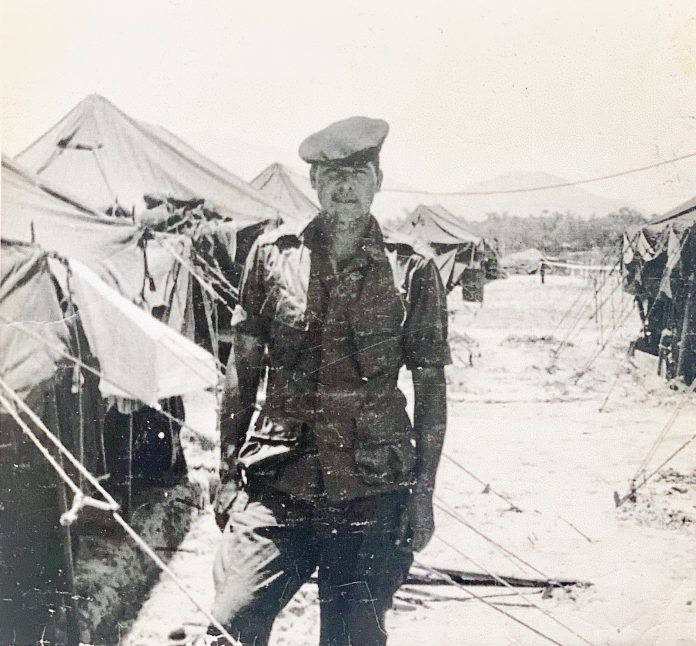 Salt River Pima-Maricopa Indian Community member and Lehi resident Garnet Gates was born to Loretta Gates (Maricopa) and Tommy Contreras (San Pasqual Band of Diegueño Mission Indians) in Phoenix. Growing up in Lehi, he was raised by his aunt Ann Smith and enjoyed swimming in the canals and playing in youth baseball and basketball leagues. He attended Salt River Day School and went to Stewart Indian School in Nevada for high school, where he was an all-around athlete in 1963.
When he was 17, Gates enlisted in the Marines after coming across a recruiting station on First Avenue in downtown Phoenix.
"I was 17 years old. Mom had to sign the enlistment papers for me," said Gates. "That was in May 1963."
Gates had an uncle who was in the Marines, Buddy Gates, which prompted him to enlist. The Vietnam War started in 1965, two years after he enlisted. Prior to his deployment overseas, he completed basic training in San Diego (nicknamed the "Hollywood Marines"), where he was trained as a field radio operator.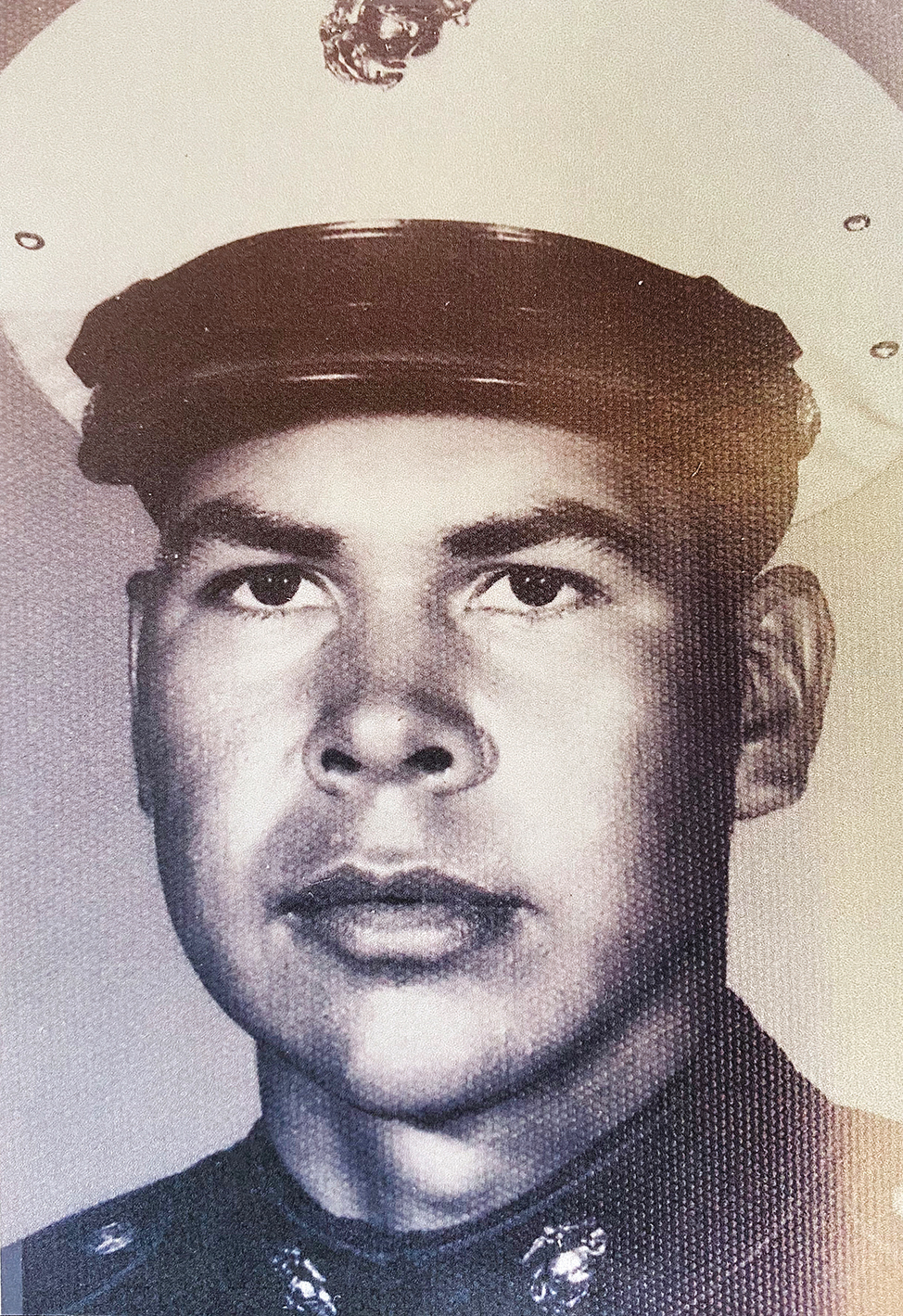 "I learned about different types of radios, radio communications and the radio language," said Gates.
Gates remembers that in Vietnam the food was terrible, eating the commercially prepared C-rations. He was outfitted with a jungle utility uniform and stayed in tents and foxholes. He experienced monsoon-season weather while in Vietnam: rain, heat and humidity. He didn't get much free time except for between tours, when he had some personal time.
Gates arrived in Da Nang, Vietnam, aboard a naval LST (Landing Ship, Tank) with the 9th Marine Expeditionary Brigade, 3rd Marine Division in March 1965. This was not the first foreign country Gates had been to; he had been stationed in Okinawa, Japan, in 1963 during Christmas and New Year's. All together he served in Okinawa in 1963-1965, Da Nang in 1965-1966, and his second tour with the 1st Marine Regiment in 1966-1967.
His job duties were to patrol the air base and communicate with controls. He explained that there were no front lines because the enemy was all around them. On his first night in combat, they got hit. One of his most frightening experiences was the mortars, he explained, because they didn't know where the mortars were going to hit. Marching and patrolling were exhausting, but the whole experience was exciting, explained Gates.
While in the war, Gates used M14 rifles and a .45 caliber pistol. He saw the enemy use AK-47's and rockets.
"There were rock monkeys there; they would throw rocks at us because we were in their territory," said Gates when asked if he remembered any fun moments.
Gates lost friends in Vietnam. He kept in touch only with one friend from Ohio for about five years, then eventually lost contact with him. During his service he would keep in touch with his mother, receiving and sending letters every two weeks to a month.
He was happy when his tour ended. He returned home with the Vietnam Service Ribbon with 4 Stars, the Combat Action Ribbon, and 2 Presidential Unit Citation Ribbons.
When he settled back in Lehi, Gates became employed with the Salt River Police Department and had two children. Later on he became the grandfather of eight, SRPMIC Vice-President, and a construction general contractor in drywall, which helped him provide a lot of work for the Community.
Gates worked with organizations such as Veterans of Foreign Wars and the Disabled American Veterans. He contributed to Native Community establishments and has been a member of the Lehi Gathering Committee.
Thank you for your service, Lance Corporal Garnet Gates.
Note: Thank you to Veterans Representative Amanda White for providing the interview with Garnet Gates to the O'odham Action News