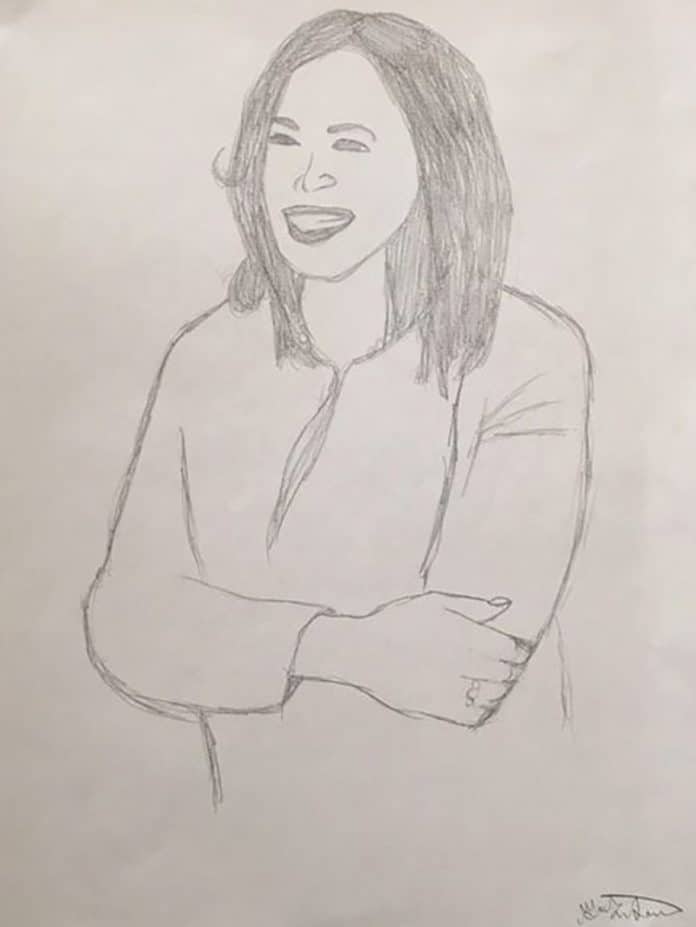 The Salt River Tribal Library is hosting an art exhibition, the Giving Thanks Art Showcase, for Thanksgiving this year. Salt River Pima-Maricopa Indian Community members, employees and families get to be creative about what they are thankful for. Librarian Melissa Rave and Library Assistant Latiesha Guy shared some information regarding the event.
"The Giving Thanks Art Showcase is a video we are excited to share with the Community," Rave said. "We asked Community members, residents, employees and their families to get artistic and share what they are thankful for or what gives them hope that things will get better. The video is set to air Thanksgiving Day on the Way of Life Facility Facebook page."
The theme was chosen to coincide with the upcoming Thanksgiving holiday. Since this year has seen many challenges, this video concept was developed to allow Community members to reflect on the past year by focusing on what is pushing them forward and helping them persevere. It was also a way to help participants express themselves creatively.
Like many departments, the library has started to use virtual means to provide its services to the Community.
"Salt River Tribal Library has done virtual events since June of this year, with the start of the Summer Reading Program. We will continue to do programs both live and recorded until it is safe to gather in person again," Guy said. "We enjoy interacting with our patrons, so we have shifted our focus since October to include more live programming."
Guy explained that these programs are an important part of the Salt River Tribal Library, as they help people of all ages keep their minds active, reduce stress and produce a sense of accomplishment, which is vital to the well-being of Community members during these challenging times.
Rave and Guy explained what we can expect to see in December.
"December includes a DIY Gift Series that will feature [demonstrations for making] do-it-yourself gifts, such as beading, sugar scrubs and gourd ornaments," Rave said. "This program will run on Tuesdays at 6 p.m., from December 1 through December 15. We will also have a Live Story Time in December, where families with young readers can build their own stuffed animal friend! We enjoy hosting these programs every winter and look forward to having [them presented through] Zoom. We hope to see people join us in our upcoming virtual programs."
To watch the Giving Thanks Art Showcase video, head to the Way of Life Facility Facebook page at www.facebook.com/SRPMIC.WOLF.