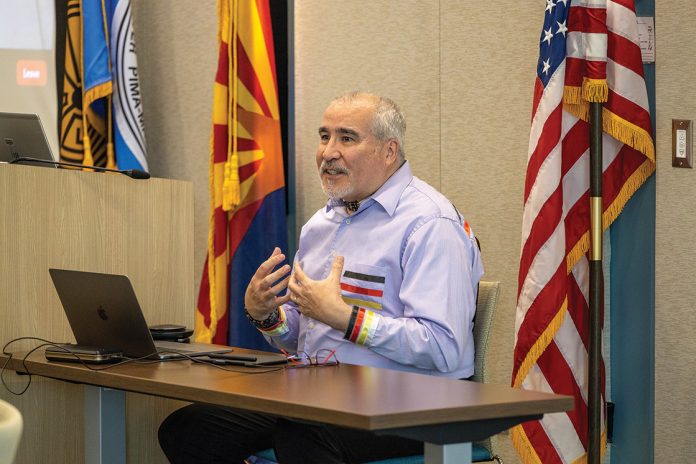 Scottsdale Community College has been presenting a series of workshops on Indigenous perspectives in academics. The SCC Indigenous Cultural Center (ICC) is hosting a three-session workshop called Implementing Indigeneity, with the first two sessions already taking place on February 24 and March 10, and the third scheduled for April 7. The workshop highlights the cultural, religious, perspectival and holistic contributions of Indigenous people. It is designed to help participants learn how to better serve Indigenous students, faculty and staff by recognizing the journey of Indigenous students in higher education in terms of equity, inclusion and accessibility.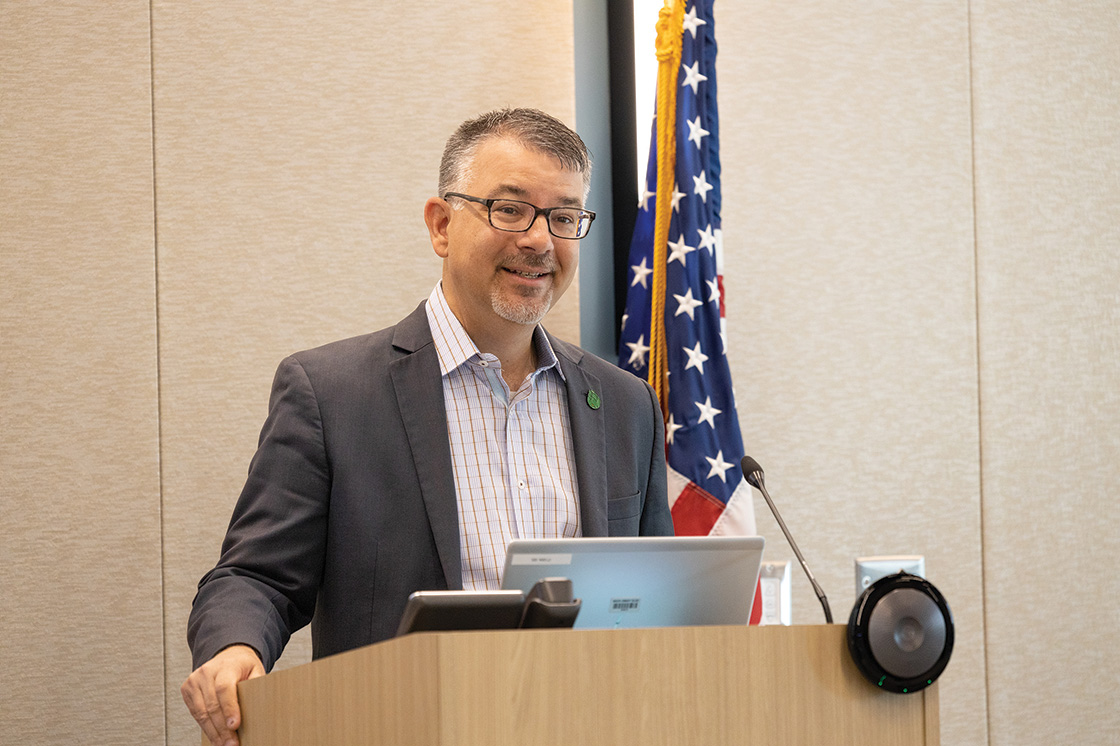 According to Ana Cuddington, manager of the Indigenous Cultural Center at SCC, the workshops provide education and awareness on Indigenous perspectives and backgrounds in an academic setting. "We are trying to help our Indigenous groups and students on campus by helping faculty and administrators understand their students better," said Cuddington.
She says the workshops are part of the school's initiative to increase awareness of the different backgrounds that Indigenous students bring to the classroom. The workshops feature personal stories, such as one shared during the March 10 workshop by Arizona State University math professor Michael Little Crow.
That presentation, which centered on Little Crow's journey in seeking his cultural identity as an educator, helped staff understand the difficulty that Indigenous students face to maintain their own cultural identity in the academic world. Cuddington said that understanding starts with having empathy for the journey that many Indigenous students endure to even get to a college or a university, and how their worldview and perspectives on different academic subjects may differ from those taught in the classroom.
Based on the positive response to the workshops, SCC President Dr. Eric Leshinskie would like to continue working toward connecting the school with the surrounding tribal communities, such as the Salt River Pima-Maricopa Indian Community, on whose ancestral land the school resides.
"What our president would like to do is develop an action plan on how each department plans to make a difference in terms of cultural understanding within their student body," said Cuddington. She said SCC is working with the SRPMIC Tribal Preservation Office to help develop a land acknowledgement that is respectful to the Community.
Cuddington added that SCC understands the importance of a land acknowledgement and what it means to be on tribal land. Part of that acknowledgement includes creating initiatives to increase awareness about Indigenous peoples.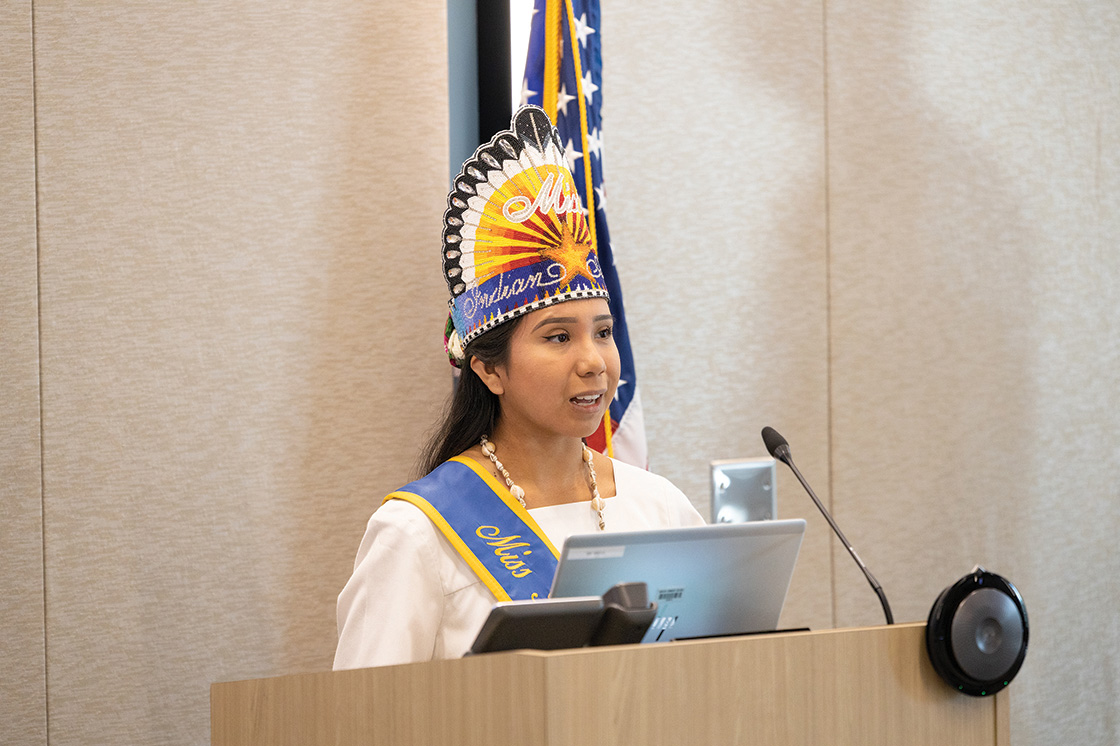 "We're really trying to incorporate different Indigenous workshops here … [hosted by] different people that we're bringing in to educate our campus—and not just for our employees either, but for our students as well," said Cuddington. She also anticipates incorporating more information from the SRPMIC in workshops and presentations. She cited involvement by Indigenous students like Sistine Lewis, a member of the SRPMIC and an honor student at the college. She said that Lewis and many other Indigenous students serve as examples of how important it is to invest in their education, which she said Dr. Leshinskie has seen as one of his key areas of support.
Cuddington said another round of workshops on Indigenous subjects is planned for the fall semester.