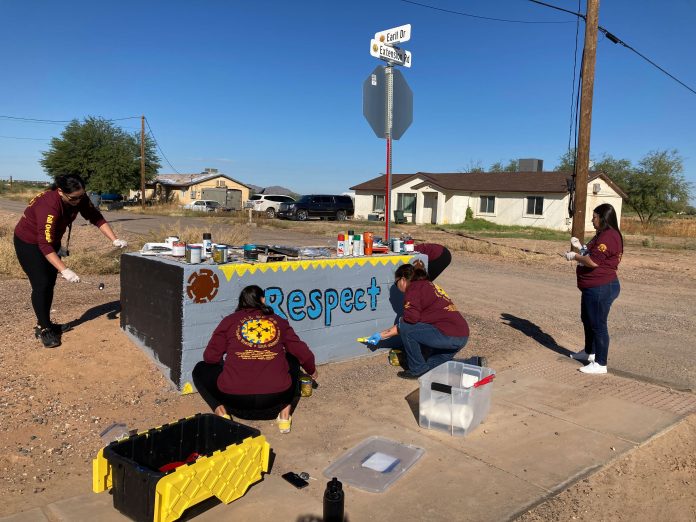 The Salt River Pima-Maricopa Indian Community's Fall Overhaul was back to being an in-person event for the first time in three years.
With the theme of "All of Us" ('A:cim Ve:sij in O'odham and Mat chuuwaama in Piipaash), the 2022 Fall Overhaul was held on October 21, with indoor and outdoor service projects established by the Community Development Department (CDD) and Environmental Protection and Natural Resources (EPNR) Department around the boundaries of the Community.
In total, 1,332 employees participated in the event.
"It was good to have a Fall Overhaul event this year without doing anything virtually. More projects were accomplished this year [because of being in-person]. The weather was perfect," said CDD/EPNR Senior Compliance Coordinator Victor Gonzales.
Fall Overhaul service projects and the departments that worked on them included the Community Garden (Cultural Resources and Social Services), behind the Community Garden (Legal Services, Office of General Counsel), the Wetlands at Cottonwood and Lehi (Health and Human Services, Cultural Resources, Scottsdale Community College, Internal Audit, Defense Advocate's Office, Human Resources), and the Beeline Site (Salt River Police Department, Community Relations, Finance, Senior Services).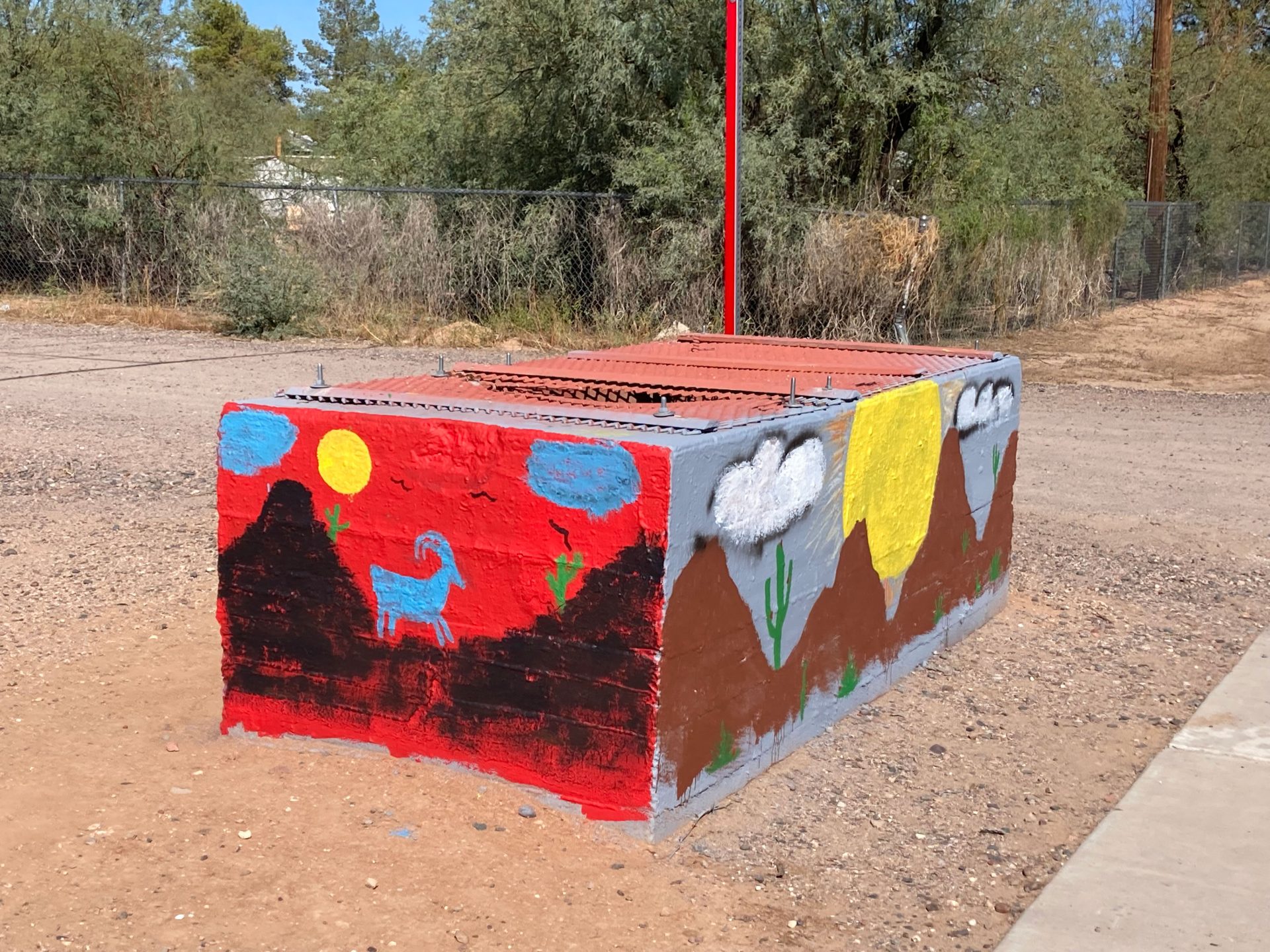 In about 2.5 hours, the Beeline Site cleanup team picked up more than 1,200 pounds of trash.
Other projects that SRPMIC departments worked on were eight garden boxes (Transportation, Treasury, Youth Services), Project Can-It (Department of Corrections), a river cleanup (Engineering and Construction Services, Recreation Services), rock painting (Administration, Tribal Council), ditches (Education Administration) and standpipes (Community Regulatory Agency, Judicial Center, Information Technology).
There were limited-mobility projects for employees who are on light duty or who cannot participate in the physical service projects. The Accelerated Learning Academy and Salt River Elementary School also worked on projects on their school campuses.
On October 22, the Household Hazardous Waste/Paper Shredding event was held at the Two Waters Complex north parking lot. The event gave Community members a chance to get rid of hazardous materials that are not allowed in the usual garbage collection. Hazardous waste was collected from 52 Community homes and 65 cars, and a half ton of paper was shredded. On the way out, pumpkins were given out to each car.