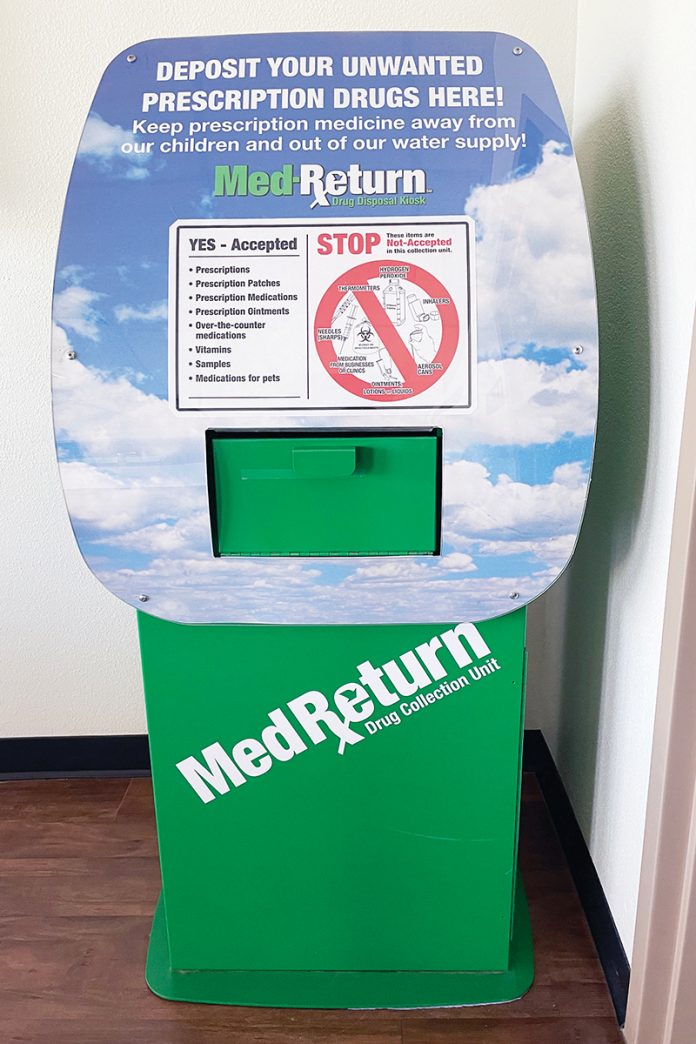 Do you have unused or expired prescription medications? At two locations in the Salt River Pima-Maricopa Indian Community you can dispose of those old medications safely. The Salt River Police Department has operated a Prescription Pill Dropoff Box at the Main Station for the last seven years where SRPMIC members may drop off their unused prescription medications. A second dropoff box is located at the Salt River Health Clinic pharmacy.
"The purpose of the Prescription Pill Dropoff Box is to provide a secure and safe place for households to dispose of drugs no longer needed or that are expired," said SRPD Off. Christopher Davis. Medications should never be flushed down the toilet because their chemicals can get into the water.
"These boxes give the Community a safe and environmentally friendly way to dispose of medication without having to go outside of the Community," said Davis. He explained that the boxes at both locations usually have a good number of medications in them when the SRPD empties the containers.
The boxes have a list of acceptable medications posted on them. Medications acceptable for dropoff include prescription tablets, capsules, patches and ointments, plus over-the-counter medications, vitamins, samples and pet medications. Items that are not accepted are hydrogen peroxide, inhalers, thermometers, needles (sharps), medication from businesses or clinics, aerosol cans, ointments, lotions or liquids.
"It is extremely important that we all know how to properly dispose of medication that is no longer needed or is expired," said Davis, "so that we can hopefully prevent it from falling into the wrong hands."