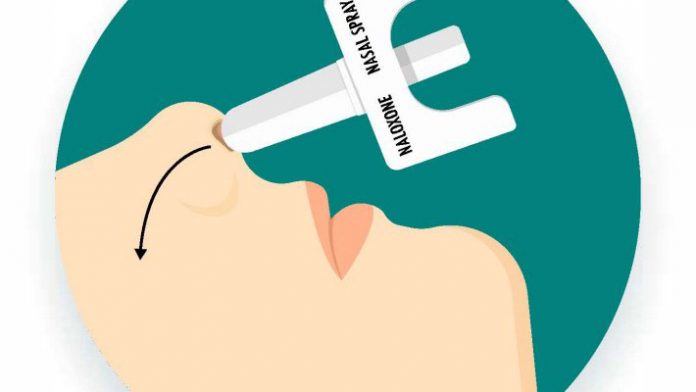 According to the U.S. Centers for Disease Control and Prevention (CDC), more than 81,000 drug overdose deaths occurred in the United States in the 12 months ending in May 2020, the highest number of overdose deaths ever recorded in a 12-month period.
The CDC says synthetic opioids, primarily illicitly manufactured fentanyl, appear to be the primary driver of the increase in overdose deaths.
Narcan® (naloxone) Nasal Spray is the first nasal formulation of naloxone to be FDA-approved for the treatment and reversal of a known or suspected opioid overdose. The nasal spray is needle-free and easy to use.
Narcan is provided for free and distributed to all Community members or residents living within the boundaries of SRPMIC.
There have been two reported reversals of an opioid overdose with the use of Narcan and about 70 overdoses total in the Community, according to Maria Jagles, Governor's Office of Youth, Faith and Family (GOYFF) Project Coordinator, Youth Services Helping O'odham & Piipaash Excel (H.O.P.E.) Program.
Jagles said that the COVID-19 pandemic was a barrier for continued Narcan and overdose-prevention training classes over the last year, but she is now able to resume teaching the classes. The SRPMIC Youth Services and Recreation department staff have received training.
Through the "Not One More" campaign, which provides Narcan education and training to SRPMIC members with the platform of "We refuse to lose one more Community member to overdose," about 1,000 kits have been distributed in the Community. The campaign will be more visible in the Community in the coming months.
"Our role is to deliver substance abuse prevention programming for youth. Outreach methods have coupled up with vaccination efforts in the Community," said Jagles about the last tent at drive-up vaccination pods.
"If you got your [COVID-19] shot, while you were waiting for 15 minutes to see if you have a reaction [to the vaccine], we would approach each vehicle to talk to them about Narcan and distribute a flyer that shows step-by-step how to use the nasal spray. The information included the dangers of fentanyl and a QR code which leads to a video link tutorial on how to use Narcan."
Fentanyl is a synthetic opioid that is 50 to 100 times stronger than morphine. It is a powerful pain reliever prescribed by physicians for severe pain. The most common fentanyl pills are round, blue or green, with "M30" etched on them. One pill is strong enough to cause multiple overdoses.
Go to www.srpmic-nsn.gov/government/hhs/narcan/ to order Narcan or watch the video about how to administer Narcan. For additional resources, you can call the 24/7 SRPMIC Crisis Line, a service that assists in stabilizing individuals and families experiencing urgent stressful, emotional and behavioral events, at (480) 362-6333.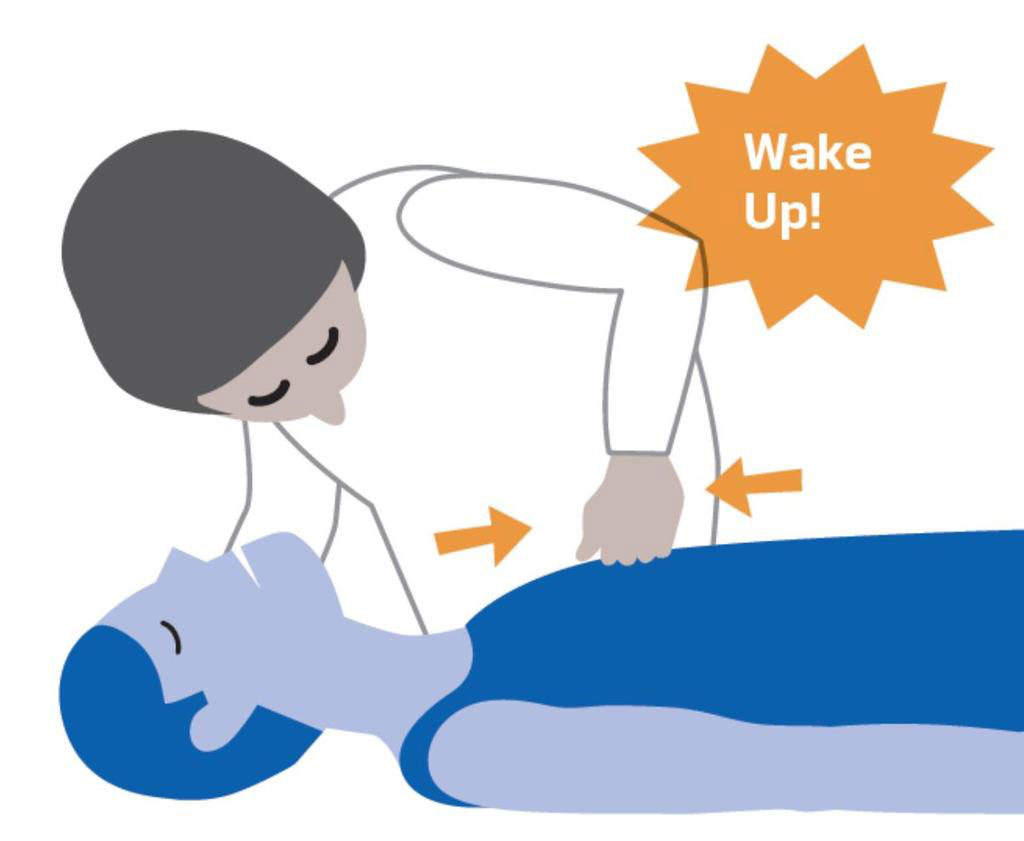 How to Respond to an Opioid Overdose
Try to wake the person up
If a person is unresponsive or not breathing, stimulate them awake by yelling their name or shaking them. If there is no response, grind your knuckles into their breastbone and rub for five to 10 seconds.
Call 911
Explain that someone is not responding or is not breathing.
Administer Narcan
Stick the nasal device all the way up one nostril and push the plunger. Make sure the device is inserted fully (medication will absorb through the sinuses). Repeat after two minutes if the person is still not awake.
Administer rescue breathing
Get the person on their back, tip their head back to straighten the airway, pinch their nose closed, put your mouth over theirs and form a seal, and give one breath every five seconds. Continue until the person starts breathing on their own or until help arrives.
Lay them onto their left side
When the person starts to breathe regularly on their own, roll them into a recovery position on their side to prevent choking.
Stay with the person
Narcan wears off in 30 to 90 minutes. When the person awakens, explain to them what happened. Be gentle with them and yourself afterwards!