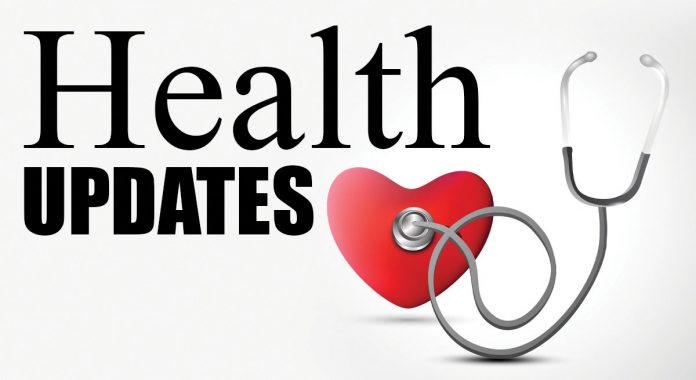 By Tasha Silverhorn
The Salt River Pima-Maricopa Indian Community's Health and Human Services Department has some news and updates to share with Community members.
COVID-19 Variants
If you have been following the news on COVID-19, you may have heard about the new variants of the virus. There are multiple variants, with four notable ones active in the United States at this time.
B.1.1.7 (Alpha): Initially detected in the United Kingdom, this variant was first detected in the United States in December 2020.
B.1.351 (Beta): Initially detected in South Africa in December 2020, this variant was first detected in the United States at the end of January 2021.
P.1 (Gamma): This variant was first detected in the United States in January 2021. It was initially identified in travelers from Brazil, who were tested during routine screening at an airport in Japan, in early January.
B.1.617.2 (Delta): Initially identified in India in December 2020, this variant was first detected in the United States in March 2021.
"Viruses constantly change through mutation, and new variants of a virus are expected to occur. If you think about a virus like a tree growing and branching out, each branch on the tree is slightly different than the others," explained Salt River Epidemiologist Nancy Mangieri. "The CDC (Centers for Disease Control and Prevention) is monitoring multiple variants of the virus that causes COVID-19, including four in the United States that seem to spread more easily than others. So far, studies suggest that current authorized vaccines work on these variants. Everyone ages 12 and older should get a COVID-19 vaccination as soon as possible."
Health officials say that while all the variants may react differently to COVID-19 vaccines, the vaccines have proven to still be effective and the variants are not something to worry about at this point. As of July 2021, Arizona is reporting an average of 550 new COVID-19 cases a day. According to the Arizona Department of Health Services, 130 cases of the Delta variant have been confirmed in Arizona. Hospitalizations for COVID-19 over the last few weeks are predominantly occurring among individuals who have not been vaccinated.
New Disease Investigator Specialists
The SRPMIC HHS Department has hired a new disease investigator specialist. This new position will help perform contact tracing, partner services and emergency response.
The original role of the disease investigator specialist is to prevent sexually transmitted infections. "However, these public health professionals have ground-level investigative skills that have also become key components of public health infectious-disease threats, tuberculosis outbreak response, HIV exposure notification, other infectious disease control efforts, and emergency response," explained Mangieri. "The COVID-19 pandemic has highlighted the importance of and need for trained and ready disease investigators."
Disease investigator specialists have essential skills in communication, contact tracing, interviewing, counseling, case analysis, and provider and community engagement. They are needed even more as patient navigators and network builders to ensure patients are linked to care through expanded relationships with healthcare providers as the healthcare landscape evolves.
CDC Foundation Provides Personnel to SRPMIC
The CDC Foundation is an independent nonprofit created by Congress to assemble humanitarian and private-sector resources to support the CDC's critical health protection work.
"During the long battle with COVID-19, there were never enough hands to do all the work necessary to fight this strange and new virus," said Mangieri. "The SRPMIC staff needed help, and the CDC Foundation sent us that help."
The CDC Foundation manages hundreds of programs in the United States and more than 140 countries. They have sent to SRPMIC three of their experienced surge staffers, Austin Williams, Amanda DeLeon and Marybeth Montage. They will be helping HHS staff understand the impacts that COVID-19 has had on the lives of Community members and their families.
The first staff placement was in November 2020, and two more staffers were added in July. They will be assigned to the Community until May 2022.
"The placement of three CDC Foundation skilled disease investigators will have saved the SRPMIC well over $250,000 in salaries and benefits during [the period of] November 2020 to May 2022," said Mangieri. "These talented public health professionals share their experience and caring remotely, providing needed skills to help in the fight against COVID-19."
Long-Haulers Program
A program has been implemented to help health officials trace and understand the long-term impacts that COVID-19 has had on those Community members who have been affected by the virus. The program has already begun contacting Community members to follow up with them about their COVID-19 experience, their symptoms, and if they have developed new or worsening symptoms since their illness.
Mangieri said that there has been a lot of cooperation from members in this research. She wants to let everyone in the Community to know that if they had COVID-19, they will be getting a call from one of the disease investigators. She hopes they will share their experience with COVID-19 so HHS can find ways to help former COVID-19 patients stay healthy.