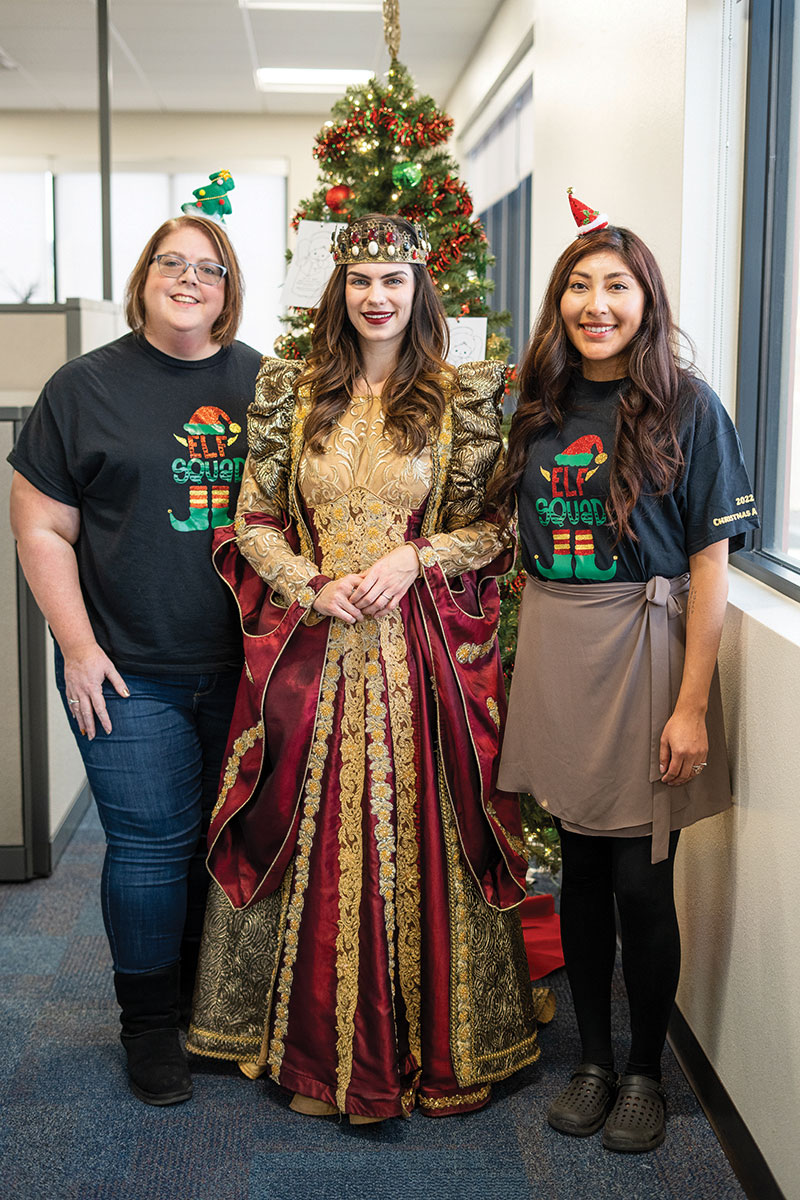 With help from numerous donors this holiday season, the Salt River Christmas Angels Program was able to provide gifts to more than 500 Salt River Pima-Maricopa Indian Community youth.
The Christmas Angels Program started accepting donations and sponsors in October, and in December all the donors began dropping off their gifts to the SRPMIC Social Services Department to be distributed to SRPMIC families. Participating donors and sponsors included Medieval Times, the Salvation Army, Casino Arizona, Mavericks, Salt River Materials Group, Scottsdale Community College, SRPMIC government departments and many more, including a number of individuals and anonymous donors.
"This started 20 years ago with the Salvation Army and then [it] just kind of grew," said Senior Behavioral Health Counselor (Reunification) Annamari Hogan. "We started out with about 150 kids, [and we reached] up to 550 last year. So, we've grown it every year, and it's only with the help from the sponsorships of the different departments that we can make the program successful."
The program distributed gifts to families the week prior to Christmas at the Social Services Department. A shopping day was held for families that missed the application deadline; families could come into Social Services and shop among donated items.