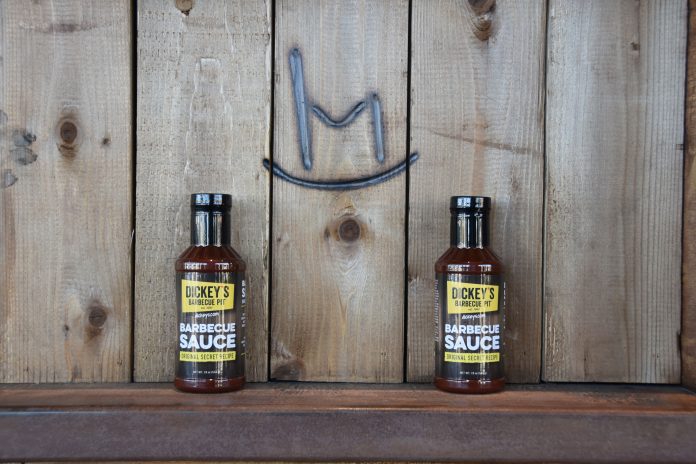 On March 11, Dickey's Barbecue Pit opened up a new location at the Salt River Pima-Maricopa Indian Community's Talking Stick Entertainment District.
Dallas, Texas–based Dickey's specializes in traditional slow-smoked Texas barbecue items such as spare ribs, pulled pork and beef brisket.
The new Dickey's franchise location is owned and operated by Troy J. Little (Diné), who is excited to open an Indigenous-owned restaurant on tribal land.
"I look forward to so many opportunities to grow together and be a part of the SRPMIC and be a contributing member in the Community," said Little. "I really want to thank the Community, from President Harvier all the way to the Community members. I'm really appreciative, and everyone has been so welcoming and helpful."
The opening-day ribbon-cutting ceremony featured a strong show of support from Indigenous patrons and friends and family from the Navajo Nation, including Navajo Nation Vice-President Myron Lizer.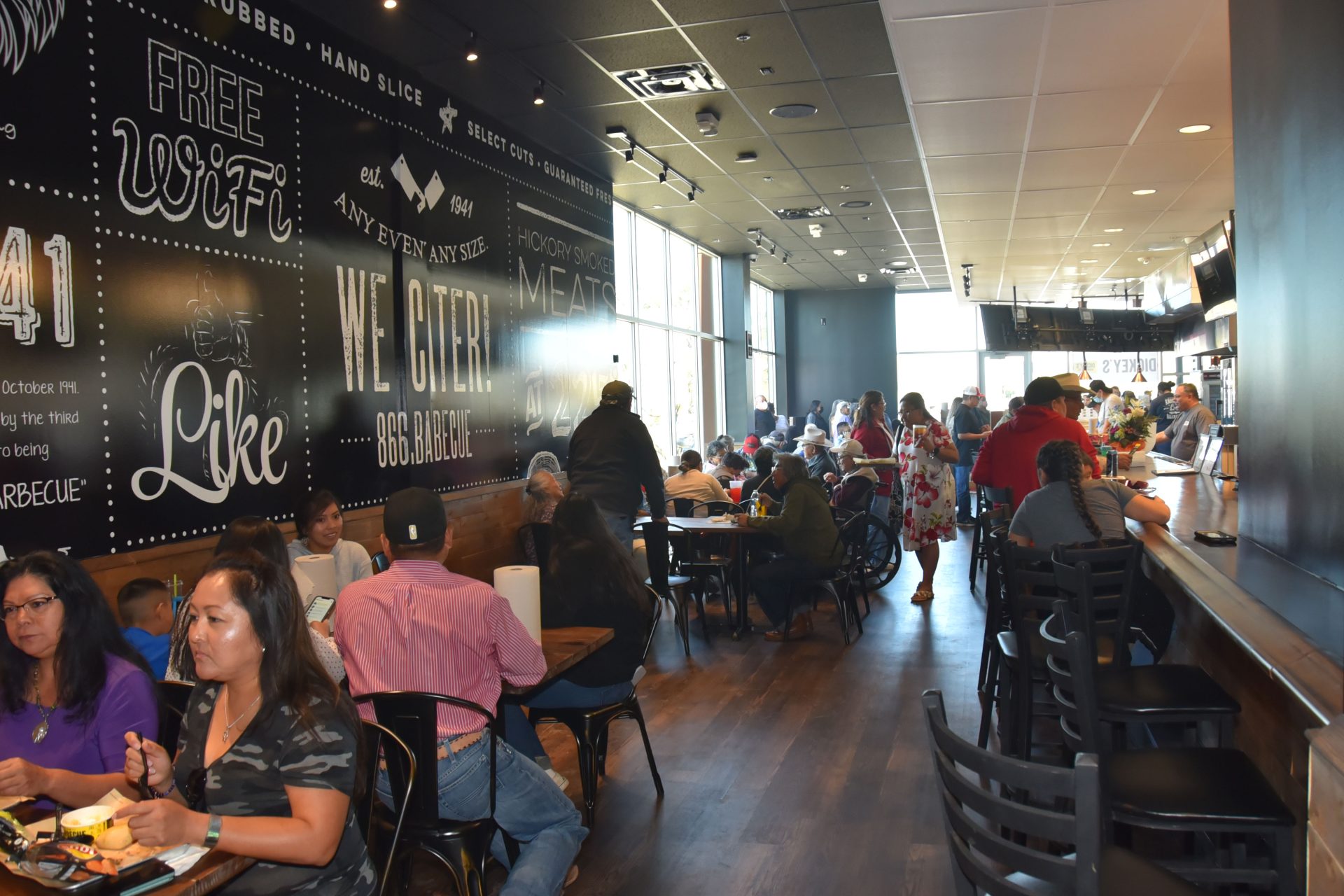 SRPMIC Council Member Cheryl Doka was present for the opening, and she spoke to all in attendance.
"It was an honor to be invited to be at the opening of Dickey's. Dickey's is a great addition to this area, and we look forward to visiting the establishment here," said Doka.
"The SRPMIC supports businesses that come here, and particularly Native American businesses. They're pretty rare, but when we get some here, it's pretty exciting. We're definitely going to support a Diné business here in the Community. You're [Little] making a great contribution to Native Americans' success—not just here in Arizona, but throughout the whole nation."