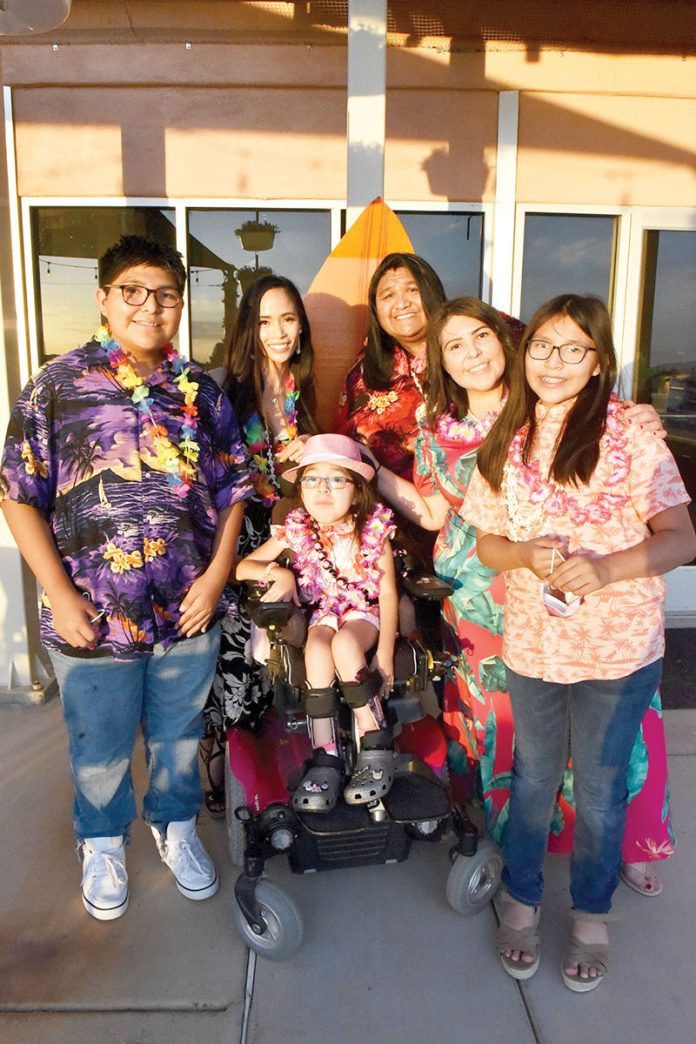 On June 3, the Adaptive Programs section of the Salt River Pima-Maricopa Indian Community Recreational Services (CRS) kicked off the summer with a Passport to Paradise event. Youth from the Super Kids Club and Teen Squad enjoyed an evening of activities, entertainment, food and more at the Social Suite Courtyard.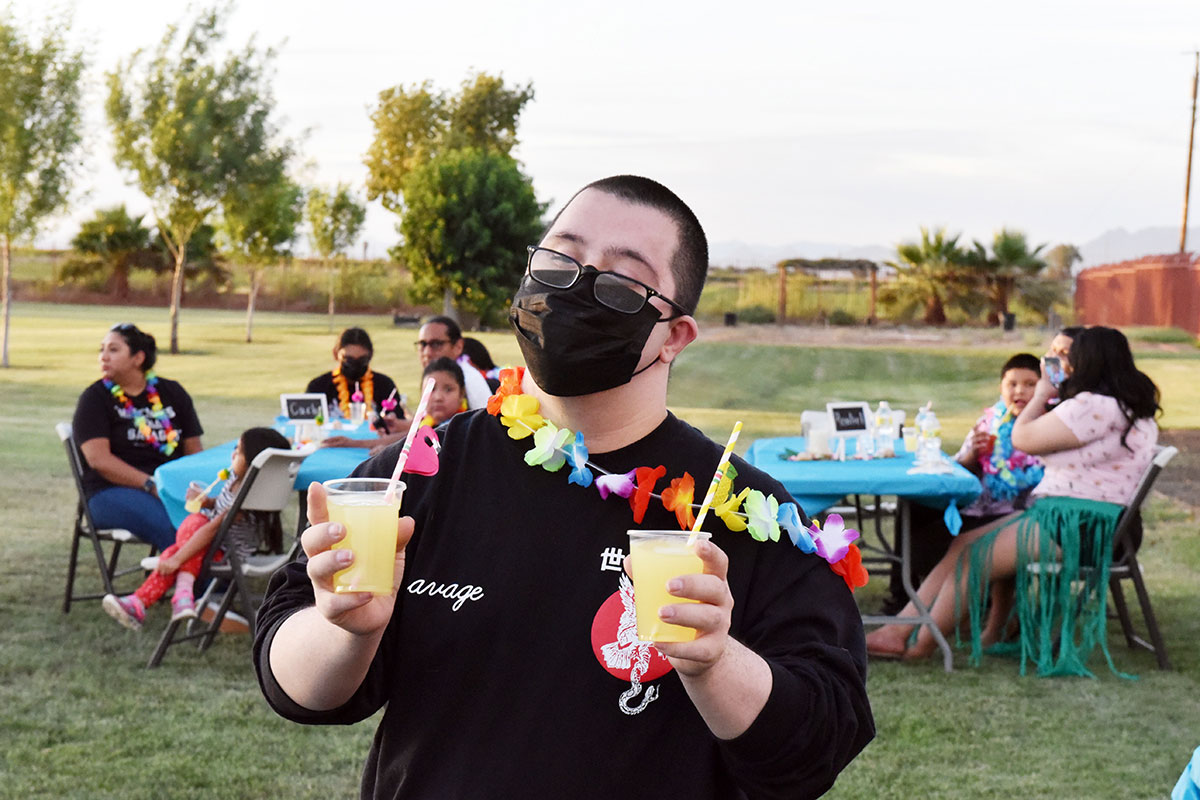 The event also was held to inform parents and program participants about the relocation of Adaptive Programs from the CRS Social Division to the Education Program, a new division of the CRS. In addition, they discussed upcoming events, such as the Summer Family Campout, which will be held June 15-18 and feature activities such as pizza and paint, movie night, game night and a pool party.
Passport to Paradise provided fun games, activities and entertainment to the youth with special needs and their families. Activities included making mason jar aquariums; limbo, fire and hula dancing by the Pualoto Polynesian Show; and luau-style foods.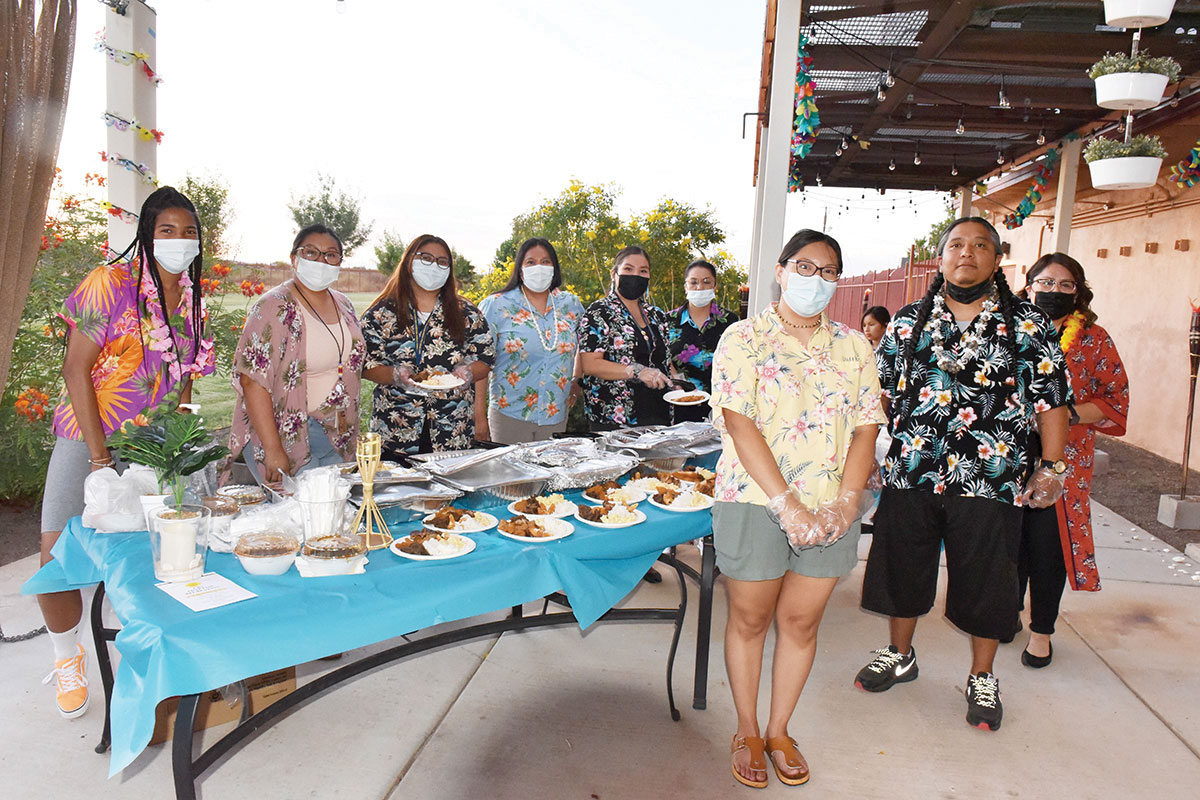 "Every month we offer two programs. For Super Kids they do different recreational stuff, such as a creative activity. We do holiday parties quarterly and family nights once a month," said Adaptive Recreation Coordinator Tammy Thomas.
Another highlight of Adaptive Programs is the adaptive swim. The Way of Life Facility (WOLF) is the most accessibility-friendly location in the Community, and they are trying to utilize that for Community members of all ages, whether they require adaptive or disability services. Specialized equipment includes water walkers and water wheelchairs, which offer assistance to seniors. These are just some examples of the expansion in adaptive services that are now offered to the Community.
For more information on the CRS Adaptive Recreation Program, call Tammy Thomas at (480) 362-7965. To see what's happening at the CRS Department, visit the Way of Life Facility's Facebook page at www.facebook.com/SRPMIC.WOLF.