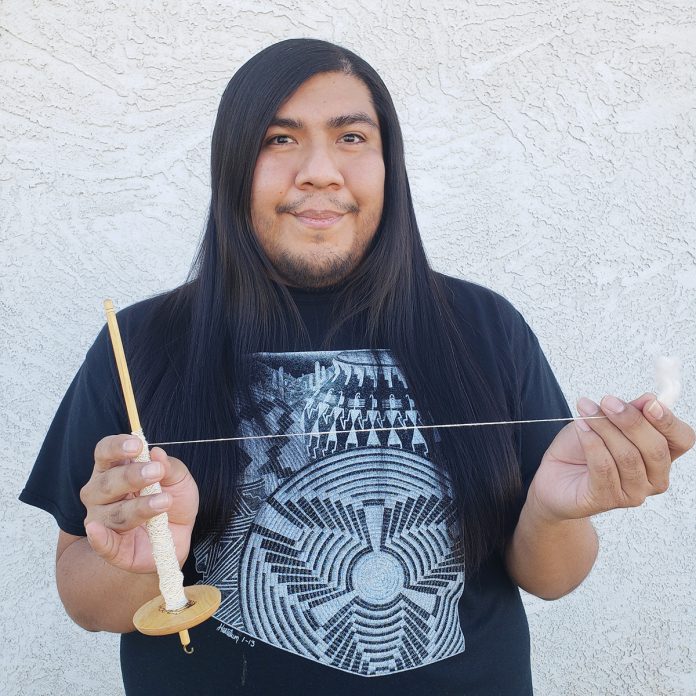 Salt River Pima-Maricopa Indian Community member Phillip Smith is known as a local artist and a language and culture specialist for Salt River Schools. His artistry first began when he was a child, starting with mostly pencil and ink artwork. As he got older, he continued his craft, and he is now working in digital media. Studying at Scottsdale Community College, he took many art classes to hone his skills and gain more improvement in the styles of realism, cartoon and anime.
"Apart from contemporary artwork, which is mostly two dimensional," Smith said, "in my early 20s I became interested in traditional crafts through the O'odham Piipaash Language Program. They had classes, and I took any one I could get into. From there I honed my skills, learning anything I could. Over the years I've been able to become very proficient in most of them, [including] regular basketry, textile weaving, cotton, shell work, a little pottery. Mostly crafts that are not as common in the Community now—for example cotton, the burden basket and storage basket. Those are pretty much the main ones I work with."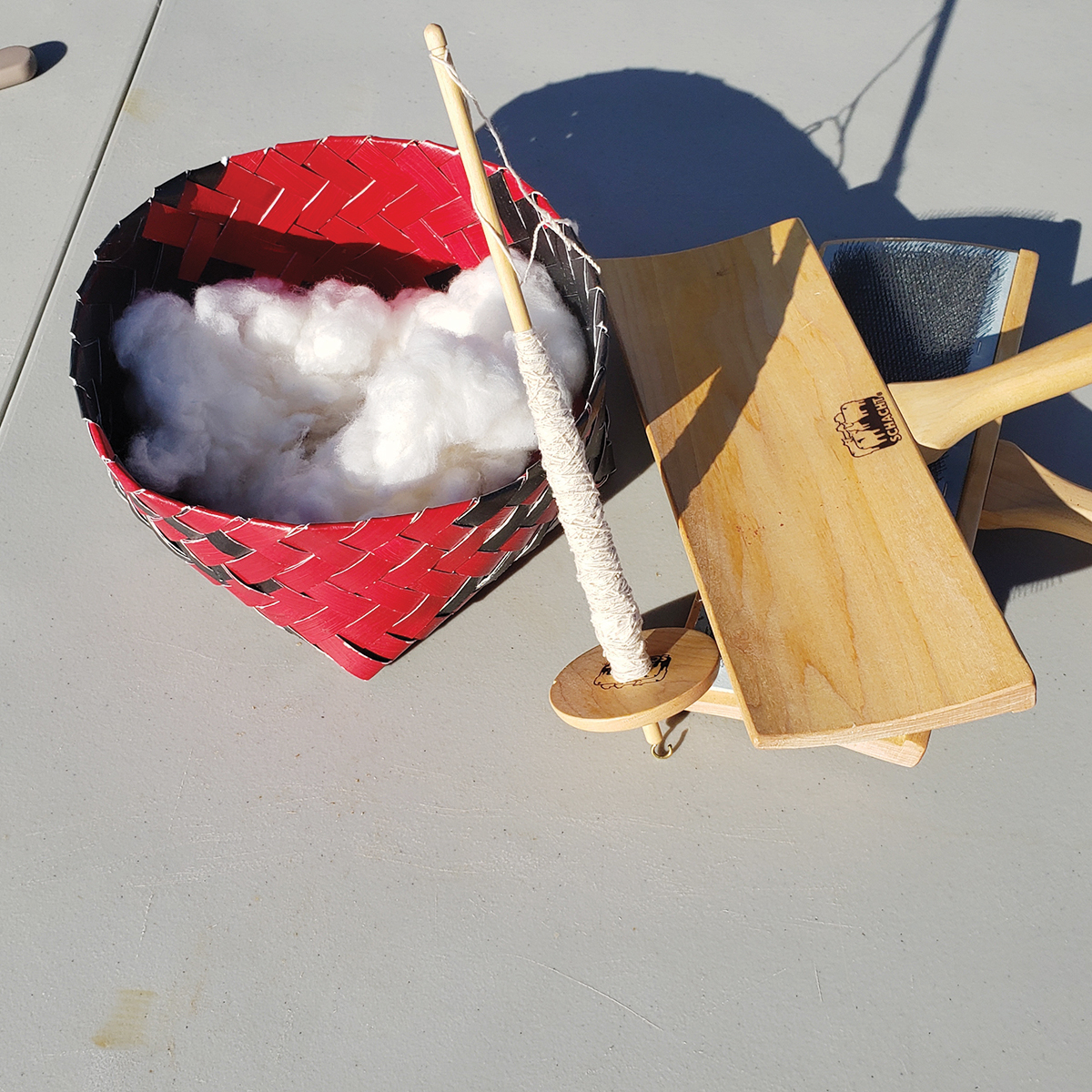 While he was studying at SCC, a job opportunity arose as a teacher's aide for the Salt River Schools Art Department. Smith would teach the students how to make storage baskets and weave sash belts. He was always amazed at how his students were very hands-on and quick to learn. After that, another position opened up, for a language and culture specialist. Doing his research and gathering all his resources, Smith began writing and compiling all he could to prepare for the job. He got that job, and he has been teaching ever since. He taught the 7th- and 8th-grade students the orthography of the O'odham language, making sure they understood their vowels and the grammar basics.
When the COVID-19 lockdown began, Smith posted more of the language and history on his Instagram account. Because he couldn't see his students and teach his classes as he had before, this gave him a way to continue to teach through social media. Smith wanted to continue to share the cultural knowledge he has accumulated over the years, and social media brings this style of teaching to a whole new audience.
Smith explained how he felt when he started posting. "I was very hesitant at first," he said. "I've been on social media for about four years now. I was very hesitant to post anything when it came to cultural stuff. It was always because I wasn't too sure how people would react to it. Once I started to get into the traditional part, showing traditional craft or giving a little bit of information, [I am] now posting a lot of history and language information. There's kind of this sense that it's within the Community, but then on social media it's very public, so anybody can see it. But then I began to realize that many of the people who had begun to follow me and ask questions were mostly Community members, as well as other O'odham from Gila River, Ak-Chin and Tohono O'odham. So, it was very good to see that they were interested in what I had to offer. It was definitely reassuring."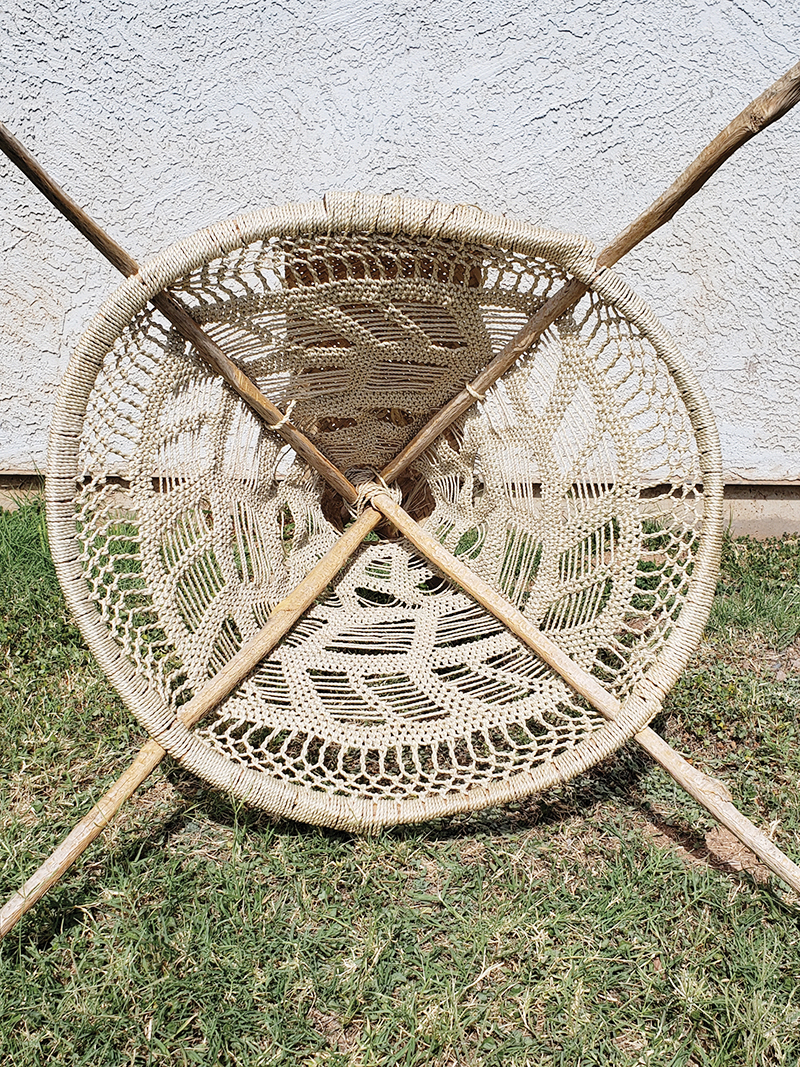 Smith always makes sure to give credit to those who passed on the culture to him. He learned to make the burden basket from Royce Manuel and the Piipaash beaded cape from Gretchen Howard. He says his house is now a workshop/studio filled with raw material waiting to be turned into art.
"I always tell myself I know a lot or I know how-to things, but even at this point I wouldn't call myself a master of any of the traditional crafts just yet," Smith said. "I know how to do it, but again I'm still learning myself. I'm still trying to teach others as I'm continuing to learn techniques. I want to make sure that I have something for everyone to partake in."