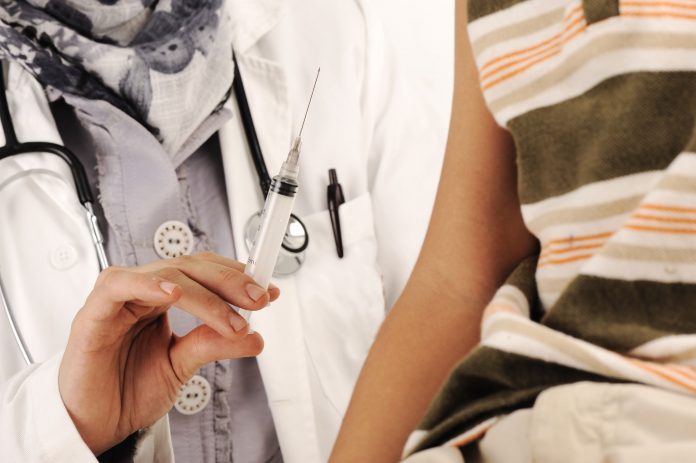 After a significant rise in active cases of COVID-19 in the Salt River Pima-Maricopa Indian Community as of January 21, with 537 total cases and eight people hospitalized, the number of active cases dramatically decreased just over a week later to a total of 166, with three people hospitalized, on February 2. As of February 11, active cases have dropped to 93.
As of February 3, the total number of vaccine doses administered to the Community was 18,655. A total of 10,027 individuals have received at least one dose of vaccine, which includes Community members and their families and Community government and Enterprise employees. Of those individuals, 9,367 are fully vaccinated (two or three doses), 1,989 have received a booster, and 659 are only partially vaccinated.
As for Community members, 4,335 have been fully vaccinated, which is 49% of those who are eligible. A total of 937 Community members have received a booster dose, which is 10% of those who are eligible.
The Community continues to offer COVID-19 vaccinations and boosters on Tuesdays at the Salt River Clinic and on Thursdays and Fridays at the Salt River Community Building.
The vaccines and boosters are available to 5- to 11-year-old children, 12- to 17-year-old youth and adults 18 and older who are SRPMIC enrolled members and children, as well as enrolled members and children living on the Community, and tribal government and Enterprise employees and their families.
For adults 18 and older, walk-ins are welcome on Thursdays until 6 p.m. Patients with an appointment will take priority, and walk-ins will have a longer wait time.
To schedule an appointment for vaccination, call the SRPMIC COVID Hotline at (480) 362-2603.
The Arizona Department of Health Services said that as of February 3, the total number of COVID-19 vaccine doses administered in the state was 10,643,013. The total number of people who have received at least one dose was 4,922,140, and the number of people who are fully vaccinated against COVID-19 was 4,182,074, with 68.5% of the 72.9% people eligible for the vaccination having received two or three doses.
In the race/ethnicity category of people who have received at least one dose of the COVID-19 vaccine in Arizona, the total number of American Indian/Alaska Native, non-Hispanic recipients was 217,418.
The state continues to experience high community transmission of COVID-19, according to the U.S. Centers for Disease Control and Prevention (CDC). As of February 3, in one week, Arizona saw 96,937 new cases of COVID-19, 722 deaths, and a seven-day moving average of 496.14 new hospital admissions. Residents of Maricopa County accounted for 57,134 of the new cases.
Only 41.8% of fully vaccinated Americans have received a booster dose, according to the CDC; the total number of Americans with a booster dose was 88,614,084 as of February 3.
Two new CDC reports show that people who are up to date with their COVID-19 vaccines have the highest level of protection against both the delta and omicron variants of COVID-19. One report found that, compared with vaccinated adults, unvaccinated adults had five times the risk of infection and more than 50 times the risk of COVID-19–associated death.
The other report found that a third dose of the Pfizer-BioNTech or Moderna vaccine was highly effective at preventing emergency room and urgent care visits and hospitalizations related to the virus. Free in-home testing kits are available (four tests per household) through www.covidtests.gov. Additional COVID-19 testing is available outside of the Community at low or no cost; go online to https://embrywomenshealth.com/testing-blitz/ or www.maricopa.gov/5588/COVID-19-Testing#county.