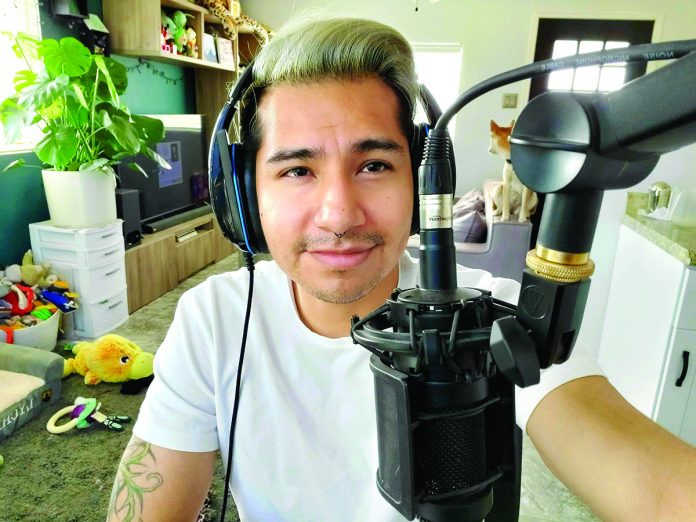 Because the COVID-19 pandemic is causing us to stay home a lot more these days, people have found new hobbies or have rediscovered old ones. Many people have turned to video games for an escape. Video games are a popular pastime, and you can even watch other people play the game. While this sounds funny and a little backwards, a lot of people enjoy watching people play video games. It's a way to see what a game is like, get hints and tips you can use when playing the game yourself, and watch as players reach certain goals within the game.
Twitch is an online site where people can stream their game play. Salt River Pima-Maricopa Indian Community member David Prieto is someone who has picked up streaming this year.
He said he started streaming his games about a couple of months ago. Why? "Because I wanted to play more different type of games," Prieto said. "I feel like I put in more time [playing]. I would play games [before], but I wouldn't stream myself playing. I just got in the habit of just turning it on because I wouldn't do that before."
Why would people tune into his stream in the first place?
"I feel like it is more about trying to see what the game is all about first," Prieto said. "Watching how it all unfolds before actually buy it. Or, it can be also that some people don't have the money to buy all these games, because there are so many. I feel like [streaming] is for people who can't afford it and a lot of people who want to see reviews of it first and to witness it themselves.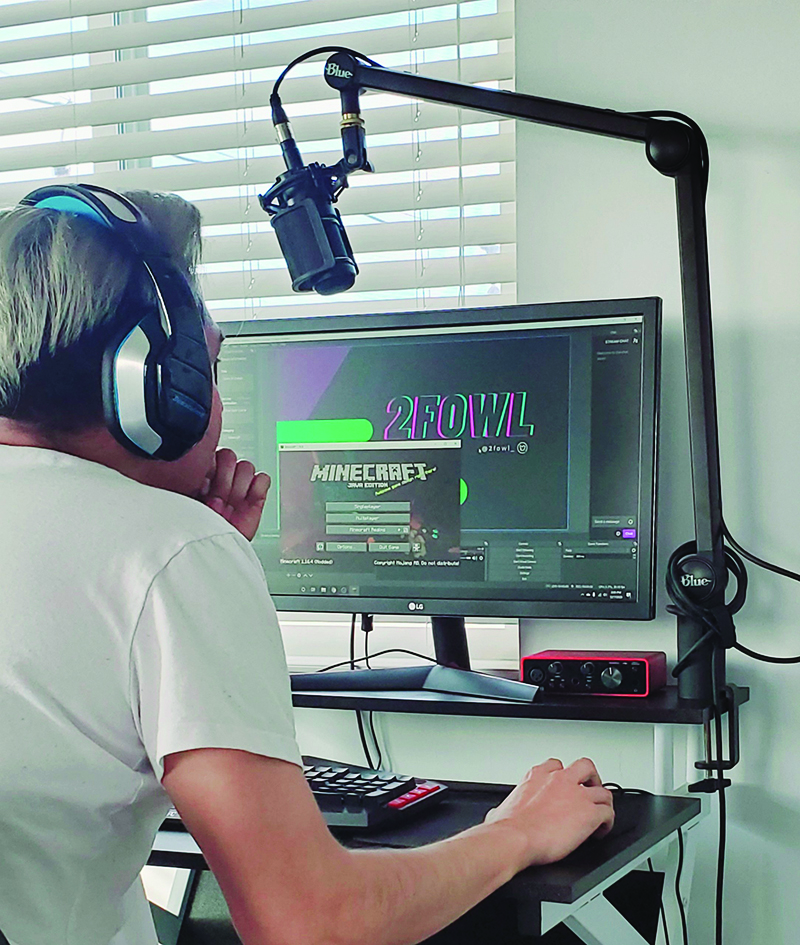 "[My community] started with Dark Souls," he continued. "For that, I think so many people tuned in because it was my first playthrough. I wanted to incorporate that more, maybe play a lot more first-time games that I've never played before. I feel like a lot of people come in because of that little niche."
Prieto has been playing video games since he was a kid. His first console was the Nintendo Entertainment System (NES). He would play Super Mario at his friend's house, not knowing how the world of gaming would turn into what it is today, being able to play online with friends, video game conventions, virtual reality and tournaments. Prieto does play competitively in the Fighting Game Community, with his best game being Super Smash Brothers. Before COVID-19 hit, he and his friends, along with players from across the world, would attend the Evolution Championship Series (EVO) in Las Vegas, Nevada, to compete for the world championship in fighting games.
'"I've been playing [Super Smash Brothers] since I was a kid," Prieto said. "I've played all the ones on Nintendo 64 and GameCube. As I got older, I felt like I grasped all the aspects of that game because I played it so much. I learned the ins and outs. I really wanted to put myself into it as I got older; I felt like I could do something more. Super Smash Brothers I like a lot. I think that was a good outlet for me to actually dive deeper into. I just wanted to play at a higher level than an average player would be playing at."
While it may seem like a fun hobby on the side, Twitch has become a place where people can earn money from streaming. Viewers can donate directly to the streamer or pay for a monthly subscription to a particular channel. Streamers also can earn money by meeting achievements such as banking certain amounts of hours, viewers and followers. You can build up your own community.
However, if you're just starting, it will take some work to reach a level where you can earn money. Prieto streams daily and puts in hours in front of the camera to reach his goal of being a Twitch Affiliate. Prieto shared where he wants his channel to go in the future as he looks to streaming more.
"I do like playing different types of games," Prieto said. "I think I do want it to be like a variety stream, just whatever I feel like playing. I would do a lot more to become an Affiliate. I would actually have more stuff to engage with the people that follow me. That's something I want for the future, to have an actual small community."
To see David Prieto live-stream his game-playing on Twitch, head to www.twitch.tv/2fowl.