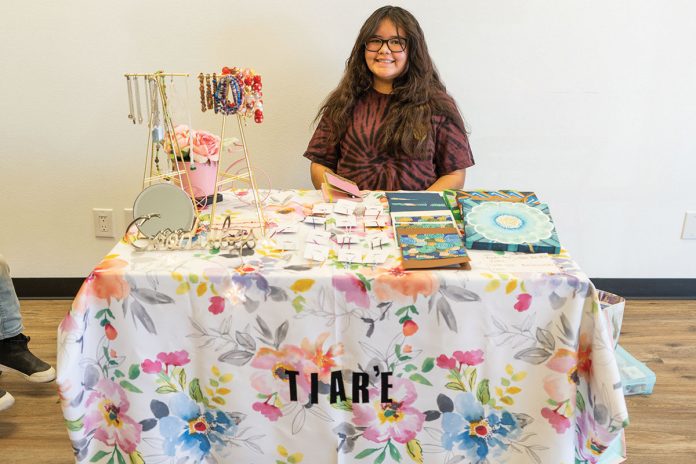 On Sunday, January 29, GoodLife Nutrition opened its doors to Salt River Pima-Maricopa Indian Community youth to sell their artwork, jewelry and food creations at its first-ever Future Entrepreneurs Market.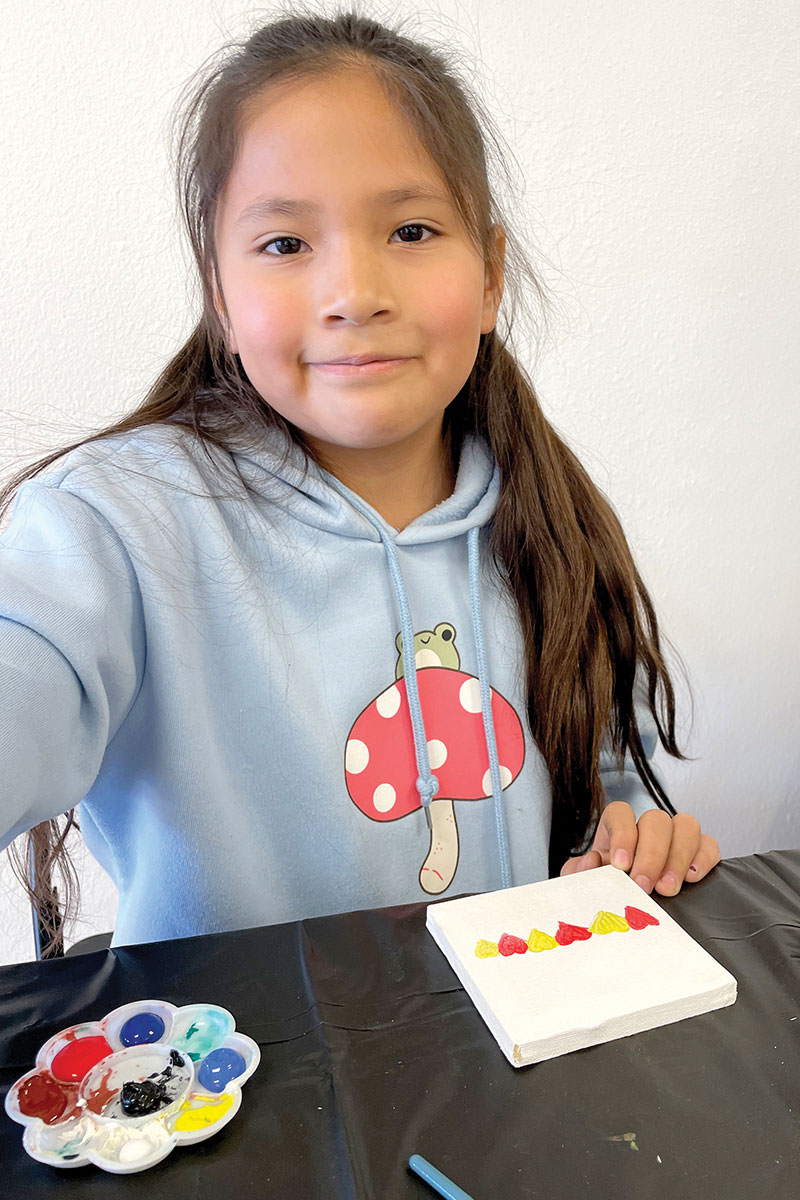 The market featured three artist tables for Vii Siymea Washington, Tiare Begay-Smith, and cousins Mataya Manuel, Kaylee Campeols and Nadia Andreas.
"We are trying to host more events this year, and we started off with this event with the kids, to give them some experience in doing what they like to do and making money off of it," said GoodLife Nutrition owner Veronica Ramirez.
"This event gave the youth an opportunity to see the business side of things and be out in the public and present what they have to offer," explained GoodLife Nutrition owner Kevin Dalton. "This event gives them the experience to be open to interacting with people in the future as well."
Washington is a self-taught painter. Only in the third grade, she loves drawing mushrooms but comes up with different designs inspired by traditional O'odham and Piipaash designs using acrylic paints.
Begay-Smith creates a number of things, such as bracelets, paintings and stationery cards.
"I learned how to make bracelets when I was little. [For] the metal ones, I just learned how to make them using a stamp tool to stamp the design in the metal," said Begay-Smith. "I would like to learn how to make different types of bracelets in the future."
Cousins Manuel, Campeols and Andreas, with the help of their aunt Karen King and uncle Loren King Jr., created Kings Kreations, sweet treats such as chocolate-covered strawberries, cake pops, candied grapes, candy apples, Mexican candy and more.
"We first started selling pies, then we started looking at what else we could do and we started making chocolate-covered strawberries, chamoy gummies and the candy apples," said Manuel.
The girls got their inspiration from TikTok, learning how to make grape candies and chamoy gummies. To find out when and where they will be selling their sweet treats, visit their Instagram page at kingz_kreation5.
GoodLife Nutrition will be hosting a number of events throughout the year. Follow GoodLife Nutrition at glnutrition_az on Instagram or on Facebook at GoodLifeNutritionAZ.