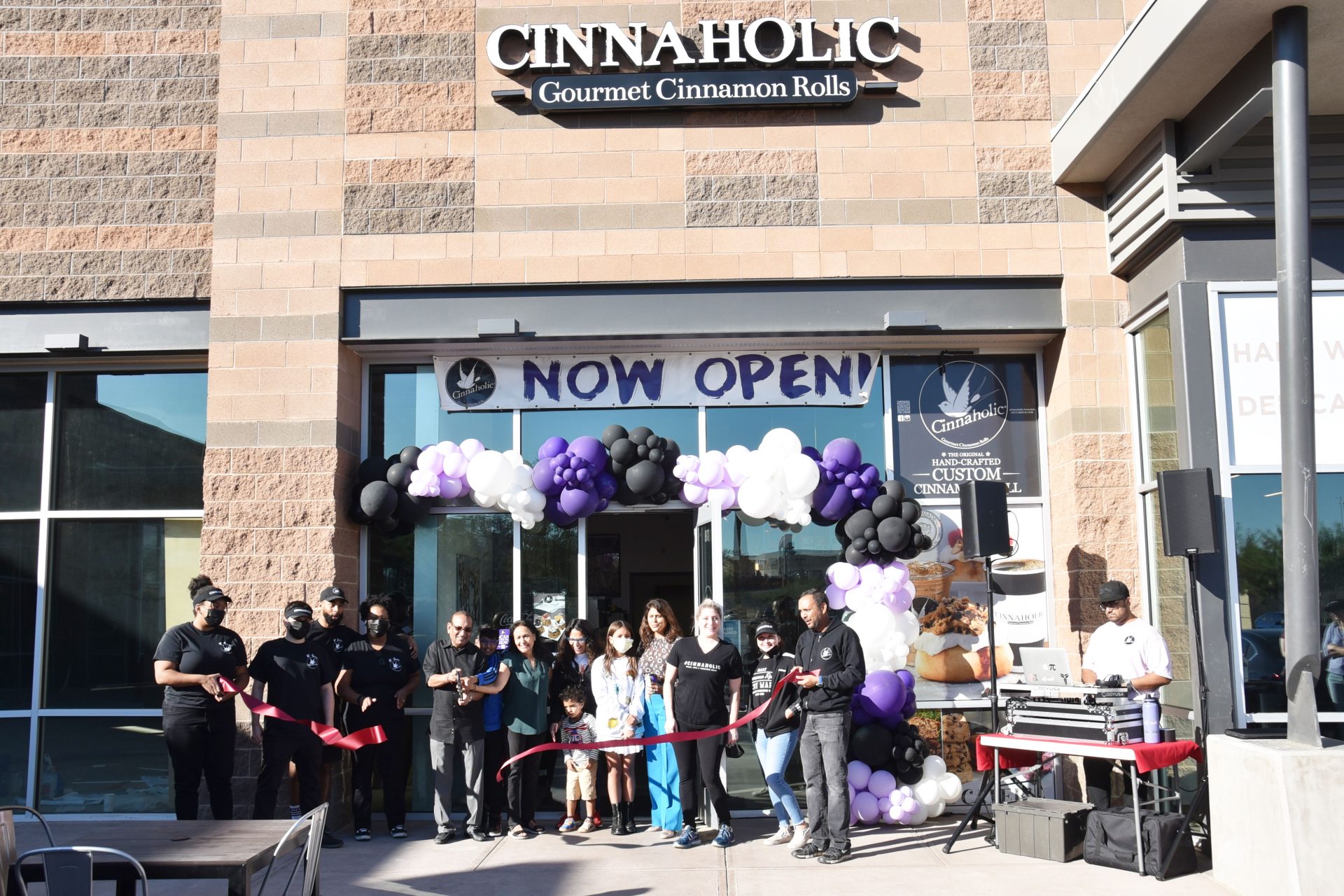 On December 3, gourmet cinnamon roll bakery Cinnaholic officially opened its doors to the public in the Salt River Pima-Maricopa Indian Community's business corridor.
Before the official ribbon-cutting ceremony began, customers lined up outside to smell the fresh, handcrafted custom desserts, which are 100% vegan plant-based and dairy-free.
"We specialize in cinnamon rolls but we also have cookies, cakes, brownies and Dole whip," said Vikas Mittal, Cinnaholic Scottsdale franchisee.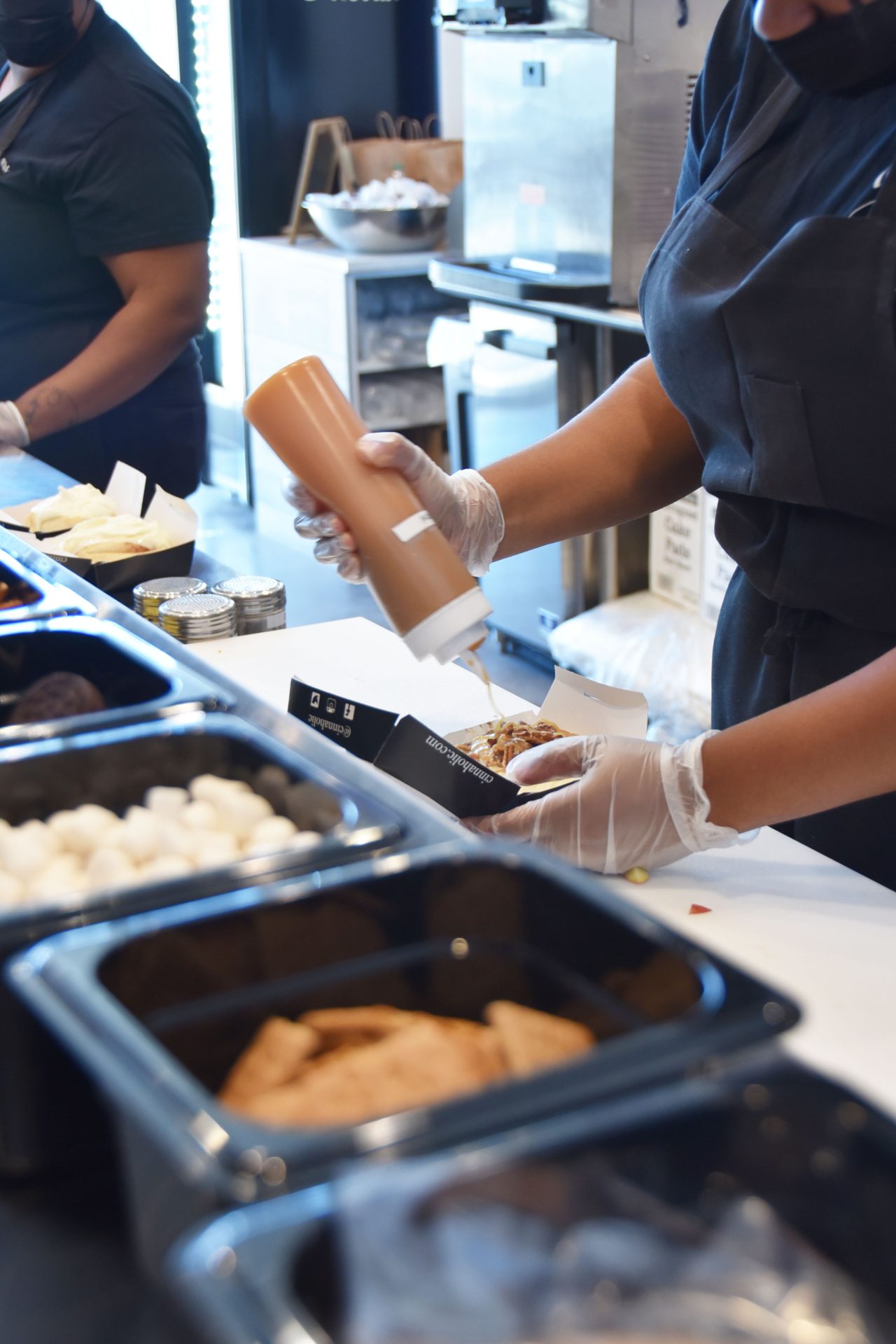 What is unique about Cinnaholic is that customers can make their own rolls, with a choice of about 20 different frosting flavors and many toppings. "So you're not limited to a plain vanilla cinnamon roll, although that is our best-selling one. You can make whatever you'd like and we're happy to prepare them," said Mittal.
Besides being a dessert shop, a big component of Cinnaholic's business is catering. The shop brings the Cinnaholic experience to many different events, such as birthday parties and corporate events.
"When I learned we were on tribal land here, I thought this was a great opportunity. We want to promote the community that we're in, and SRPMIC is one of the best ones," said Mittal. "They have been supportive of us from the very beginning when we first applied for our business license, and throughout the entire process it's been very positive. We're looking forward to being here."
Cinnaholic catapulted into the public eye after the owners of the business appeared on Season 5 of the television show "Shark Tank" to pitch their concept to the investors. They ended up pulling out of a deal to focus on franchising their storefront locations.
The Talking Stick Entertainment District store is at 9220 E. Via De Ventura, Suite 118; the phone number is (480) 270-5210.