As the fall/winter holiday season is fast approaching, Salt River Pima-Maricopa Indian Community members have been dedicating time to sewing ribbon skirts to donate to those who are in need.
"The Caregiver Program is for those living in the Community who care for elders, adults with disabilities, and grandparents raising grandchildren," said Cheryl Tate, coordinator of the Caregiver Program.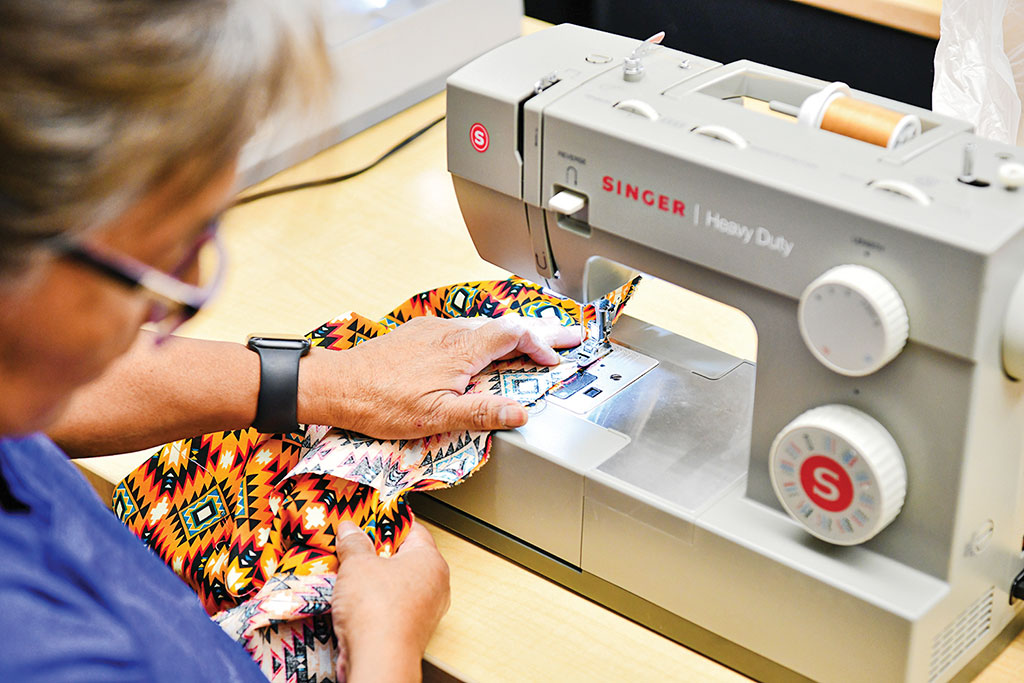 For the past few weeks in September and October, Community members have been threading the needles to make ribbon skirts for those they provide care for. The caregivers do not receive payment for their caregiving.
The Community's Caregiver Program helps to create a supportive environment for the caregivers and the families they work with. "We go on trips, have monthly movie outings, and go to events for grandparents with their grandchildren," said Tate.
The caregivers attending the ribbon skirt–making class are Susan Yazzie, Serena Padilla, Juanita Pablo, Geraldine King, Leona Andreas, Sandra James, Andrew Lucero and Letitia Dalton.