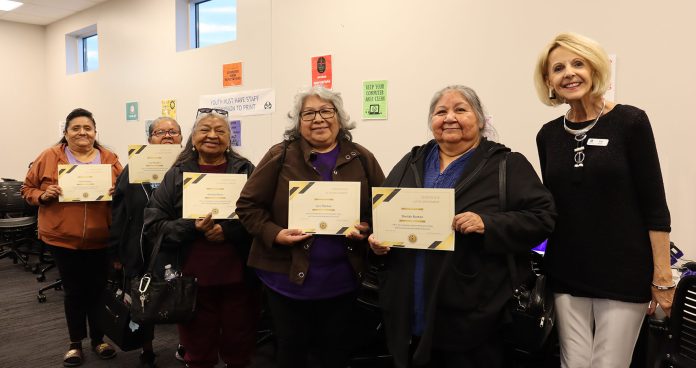 Adults interested in learning more about computers had the opportunity to accelerate their skills behind the keyboard with a series of classes in February. The Salt River Pima-Maricopa Indian Community Recreation Services' (CRS) Leisure Education program held the classes on Tuesday evenings throughout February at the Way of Life Facility tribal library computer lab, concluding with the last session on February 28.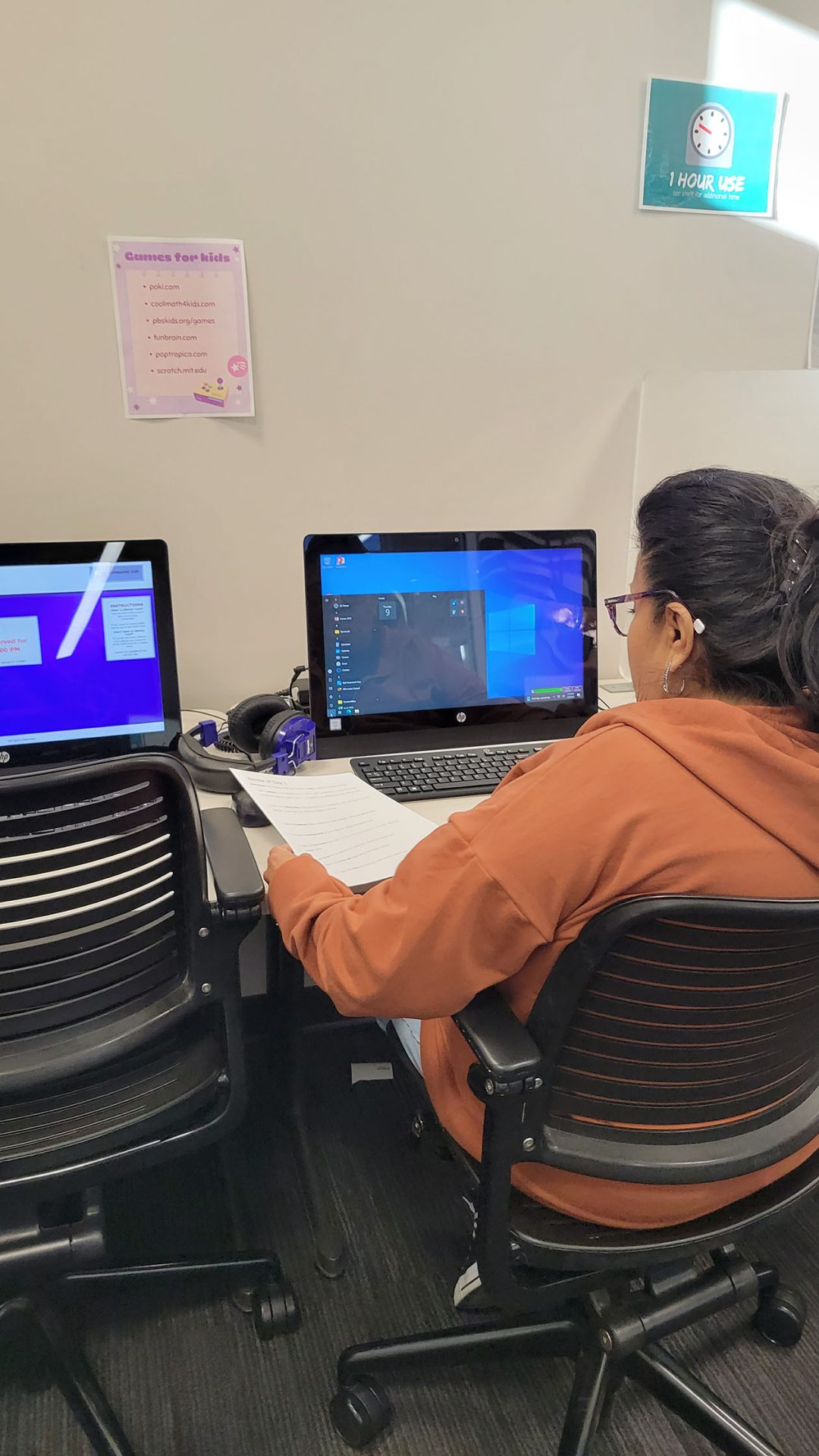 "This series of classes is geared towards adults. It's to help adults gain more computer skills they can apply to their day-to-day lives or in the workforce," said Melissa Rave, CRS program manager.
She said a total of nine adults and elders attended the series. "They're wanting to continually learn more about computers and their features," said Rave. With today's reliance on technology, the computer classes help older adults navigate email attachments, computer software and more.
Rave said, "I talked to one participant who was really interested in learning more about emails and attachment formats so that they could better communicate with their doctors via email and have documents provided to them via PDF."
The computer classes are part of a partnership between the Community and Scottsdale Community College, capitalizing on the close relationship between the two since the school is on tribal land. "They've been great to work with in offering non-credit classes, and that's why we aimed for four to six sessions to get [Community members] interested or as a skill builder," said Rave.
She said CRS will be offering classes on different topics each month throughout the year, with each lasting four weeks in the evenings. Rave said the computer skills class was one of two computer-related sessions happening at the WOLF during February; the other was a computer tech camp.
"Our tech camp actually went side by side with this computer class, providing adults an excellent opportunity to learn how to build your own laptop," said Rave. The camp took place one Saturday for five hours. "There were a few adults who signed up. They took apart a PC and put it back together, and they did the full plug-in and power-up."
Rave said Community members can check the WOLF Facebook page (www.facebook.com/SRPMIC.WOLF) and the SRPMIC website announcement page to get the latest information on future classes. Classes on dancing started on March 2; that will be followed by classes on creative writing during April.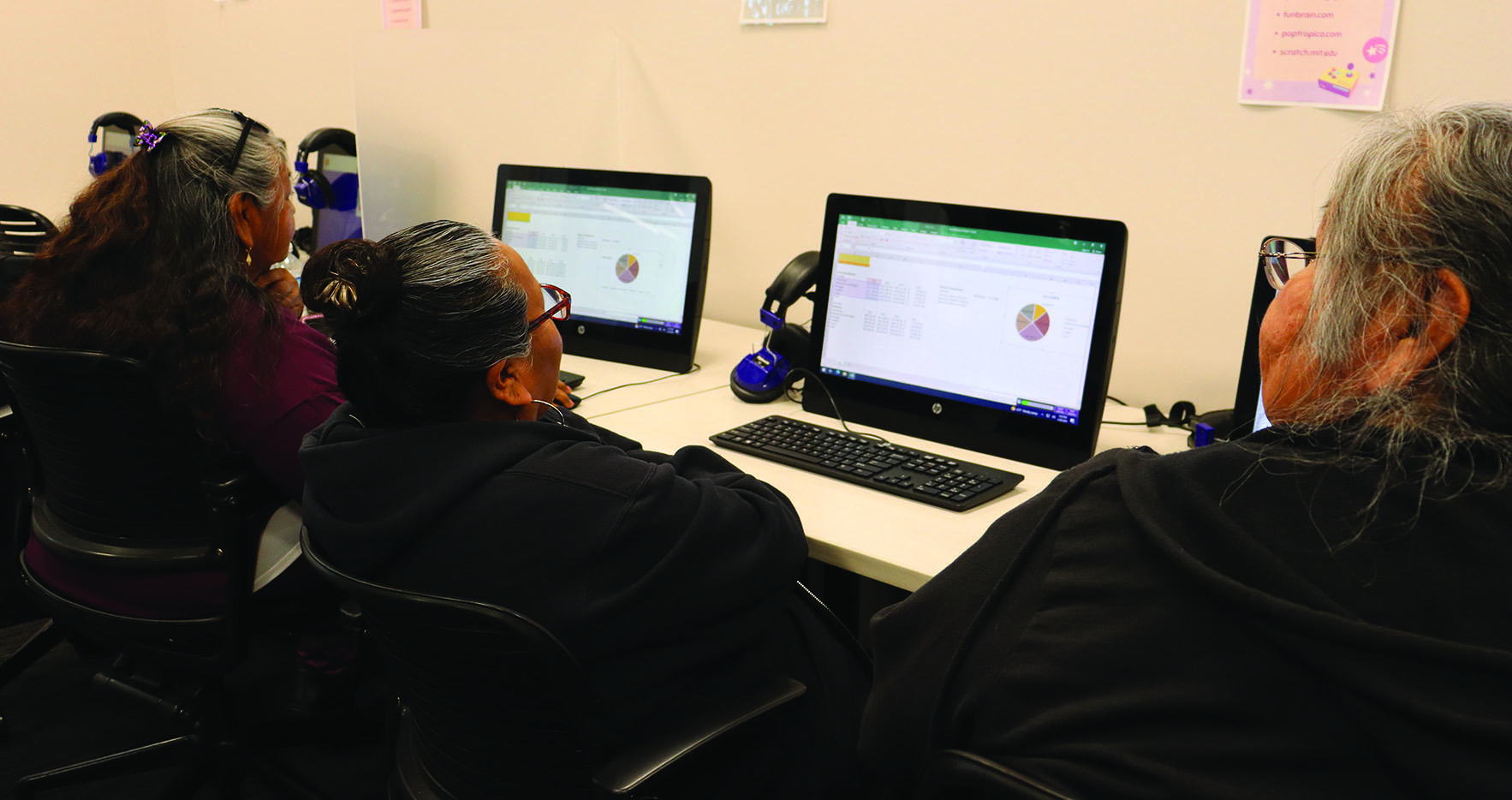 Interested individuals can contact Melissa Rave at (480) 362-6696 or melissa.rave@srpmic-nsn.gov.