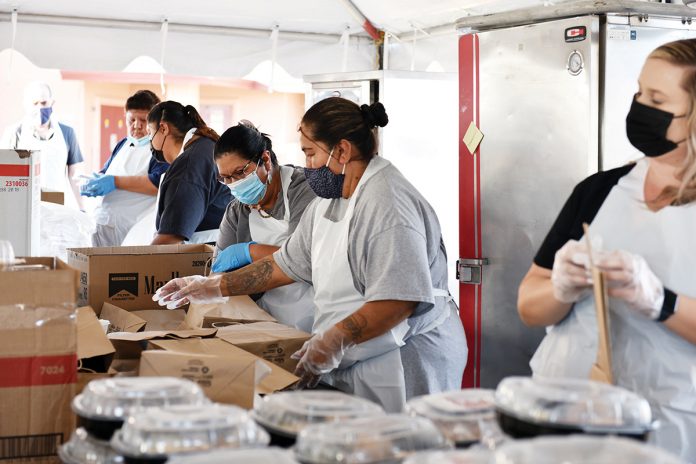 With the COVID-19 pandemic still limiting large gatherings in the Salt River Pima-Maricopa Indian Community this year, the Community provided its members with a hot turkey dinner during the Thanksgiving Meal Drive-Thru event on Thursday, November 18. Cars lined up southbound on Longmore Road to reach the Salt River Community Building, where the food was distributed by more than 75 volunteers including Community members, employees and SRPMIC Council members.
Approximately 1,500 meals were distributed in less than an hour; 150 of those meals were picked up by Senior Services and delivered to the homes of seniors throughout the Community. The meals were prepared by Aramark and the Round House Café staff starting at 4 a.m., and distribution and cleanup were done by 6 p.m. The meal included turkey, ham, mashed potatoes, turkey gravy, stuffing, squash with cheese, pinto beans, salsa, cranberry sauce, buttered rolls and pumpkin pie.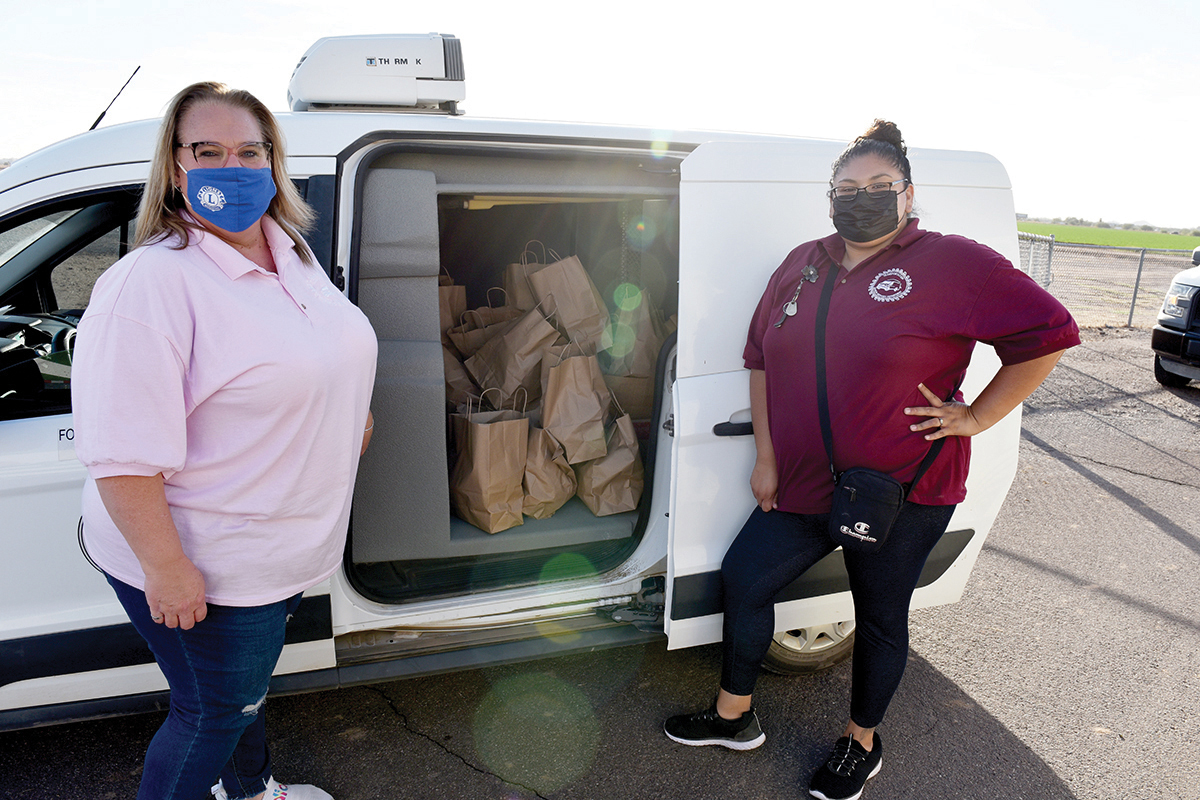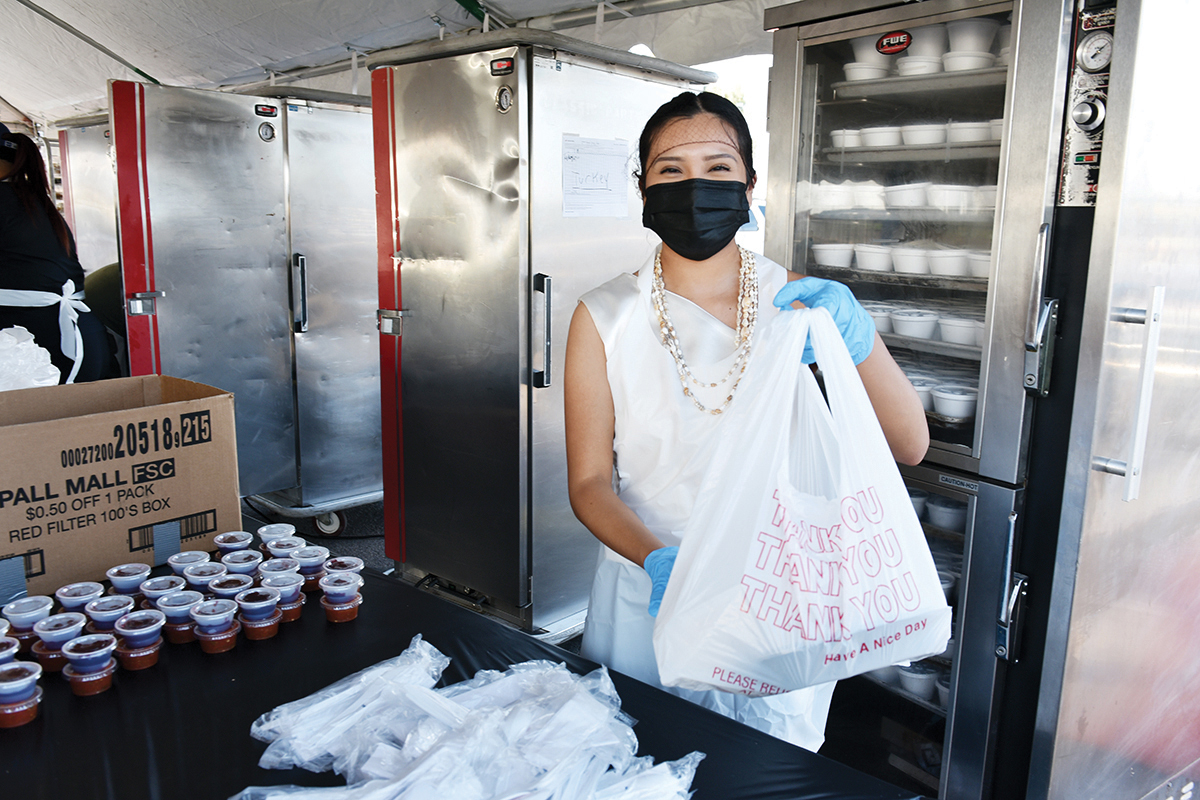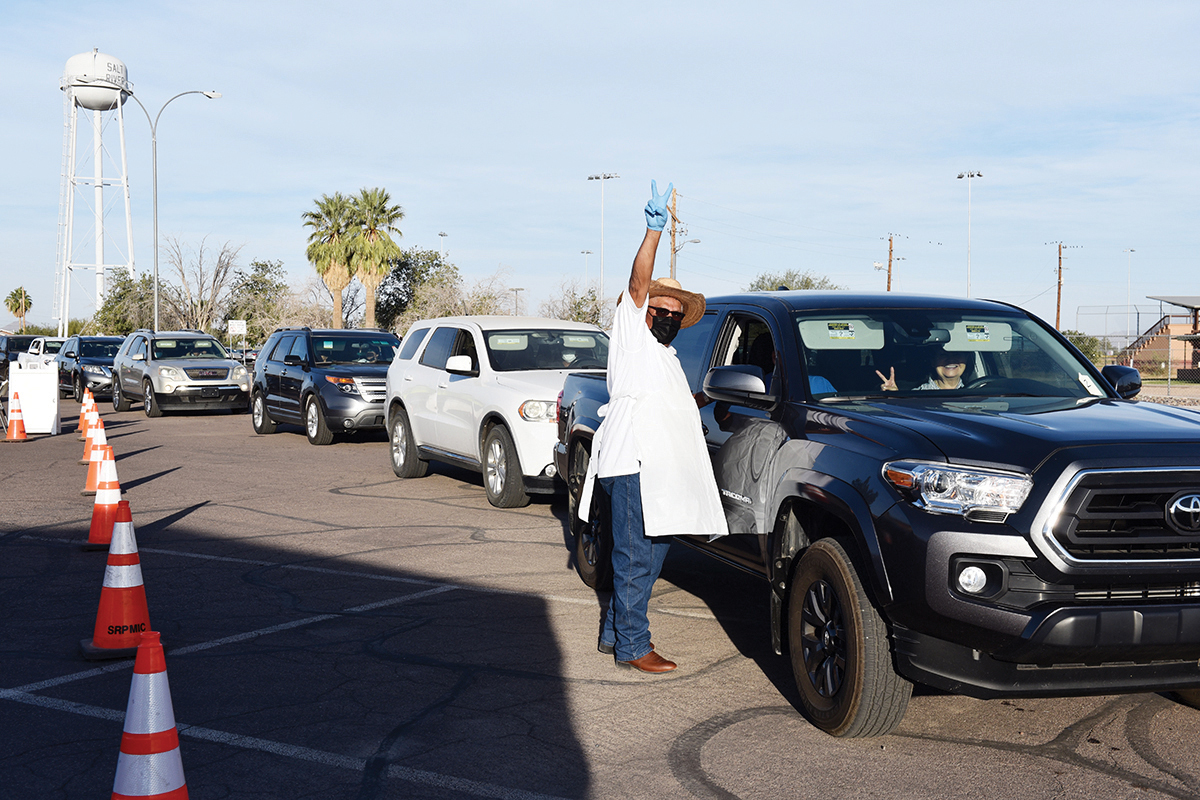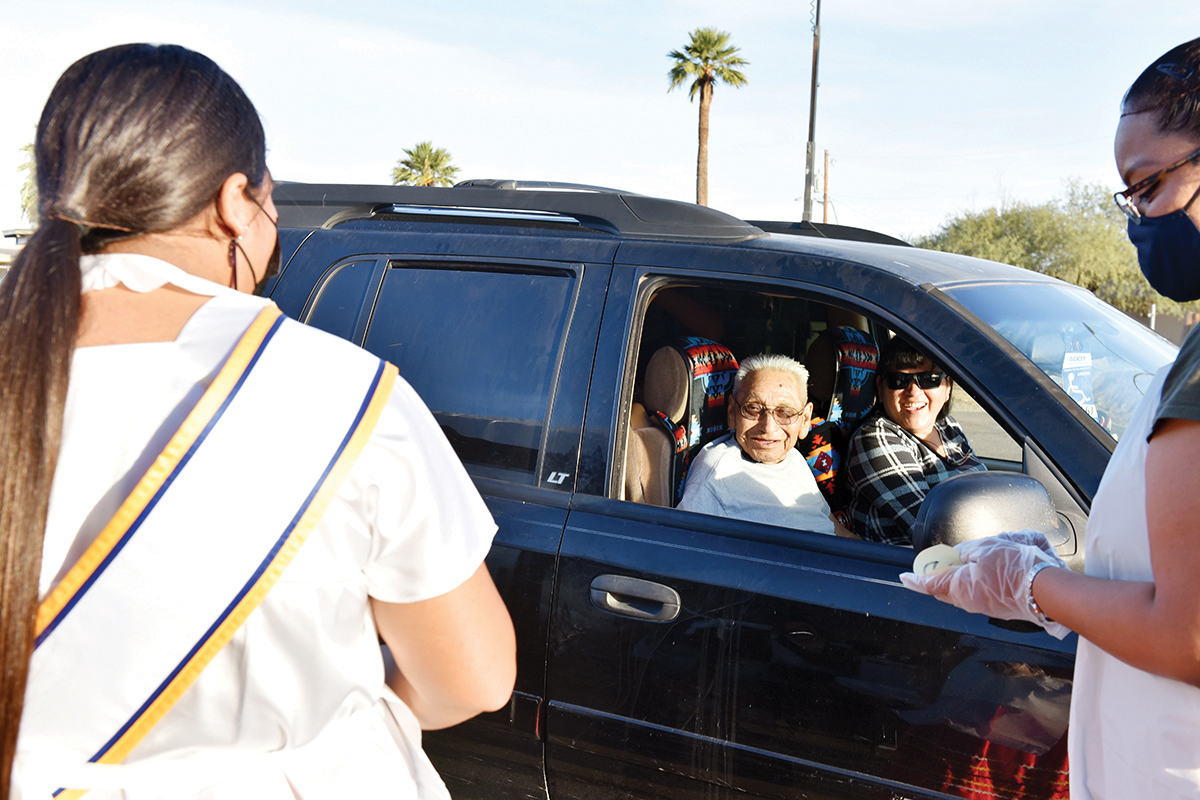 Wishing You Safe and Happy Holidays!