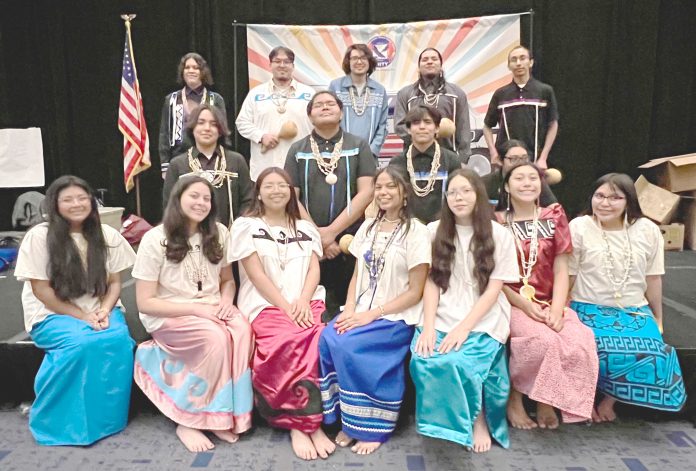 From February 23 to 26, the organization United National Indian Tribal Youth (UNITY) held its 2023 Midyear Conference in Tempe, and Salt River Pima-Maricopa Indian Community Young River People's Council (YRPC) representatives attended to learn leadership skills and become advocates for their community.
UNITY's mission is to foster the spiritual, mental, physical and social development of American Indian, Native Hawaiian and Alaska Native youth, helping to build a strong, unified and self-reliant Native American through greater youth involvement.
The YRPC students participated in workshops on money management, tourniquet application, college readiness, mental health awareness and more.
A total of 16 YRPC youth attended the event: Melody Brown, Caleb Dash, Liam Enos, Damien Escovido, Myson Galindo, Mariah Harelson, Jizelle Juan, Roman Judge, RJ Lopez, Ella McGilbary, Adrian McGilbary, Amy Miguel, Aiden Miguel, Asari Taylor-Lewis, Suzanna Waters and Isiah Wateuma.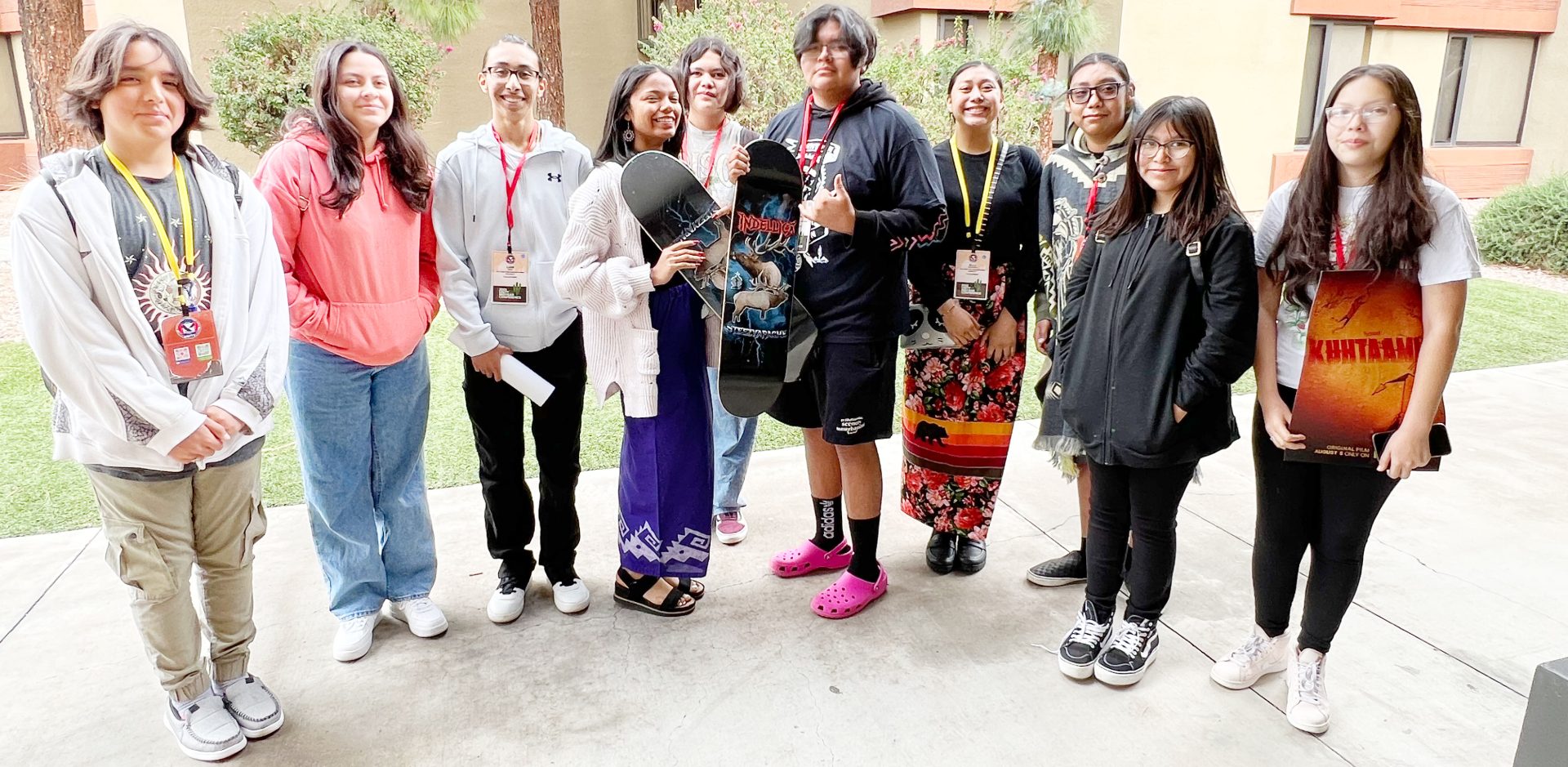 YRPC Supervisor Janyse Salinas said that UNITY workshops provide a space and opportunity for youth to practice public speaking and problem-solving as individuals and for the Community.
"Another huge benefit is that youth are able to network with their peers who are from all over the country, which gives them insight and ideas on how others are tackling issues in their communities," said Salinas.
Youth Development Specialist Sommer Lopez said that the youth were able to group together with other Native youth from across the country to plan movements in their communities on subjects that mattered to them.
"When the youth got together, they found that even though some tribes were hundreds of miles apart, we still had similar experiences to share," said Lopez.
The group was able to listen to a session with cast and crew from the movie Prey, including actress Amber Midthunder (Assiniboine), producer Jhane Myers (Comanche) and casting director Angelique Midthunder. They discussed their experience in the film industry and how they got their start, and they noted some upcoming casting opportunities for the youth.
UNITY staff brought the four O'odham sibling tribes together to attend the conference, and the youth councils from each tribe coordinated with each other to decide what dance to perform. The Miss Salt River Community also provided guidance, and it was decided that the O'odham Cu:dk social dance would be performed.
YRPC Vice President Roman Judge was able to meet many people, mainly because the people involved in the social dance were very welcoming.
"[I learned] how to [work with] gourds and learned new traditional songs," said Judge.
Lopez was glad that the youth had this experience to use their voices positively.
"I especially enjoyed seeing our youth council share our O'odham culture with the basket dance and flower dance, along with many hours of social dancing and giveaway dances," said Lopez. "This is only the beginning of their journey of learning, and I look forward to bringing them to the annual UNITY conference in D.C.!"
The Annual National UNITY Conference will be held from June 30 to July 4. The YRPC will continue to practice their traditional songs and dances and attend Community events. They are currently planning the morning walk for the upcoming Piipaash Matasheevm taking place on April 1.