By now, anyone with social media has seen what the skies have looked like in recent weeks, with wildfires ravaging the land and polluting the air in the western United States. Thanks to the fires, the sky has had a hazy orange tint, the sunsets have been various extraordinary shades of red, and the air has been difficult to breathe, especially along the West Coast and for people with asthma and other respiratory conditions.
This year, the state of Arizona, and metro Phoenix in particular, has had its share of wildfires, both naturally and human-caused. But the smoke drifting over from California fires to the west has significantly affected our lives in terms of air quality and the look of the sky above us.
The Salt River Pima-Maricopa Indian Community's air-quality monitors, along with Maricopa County's air-quality monitors, recorded a high number of readings exceeding the federal health standard in the Valley during the week of August 24.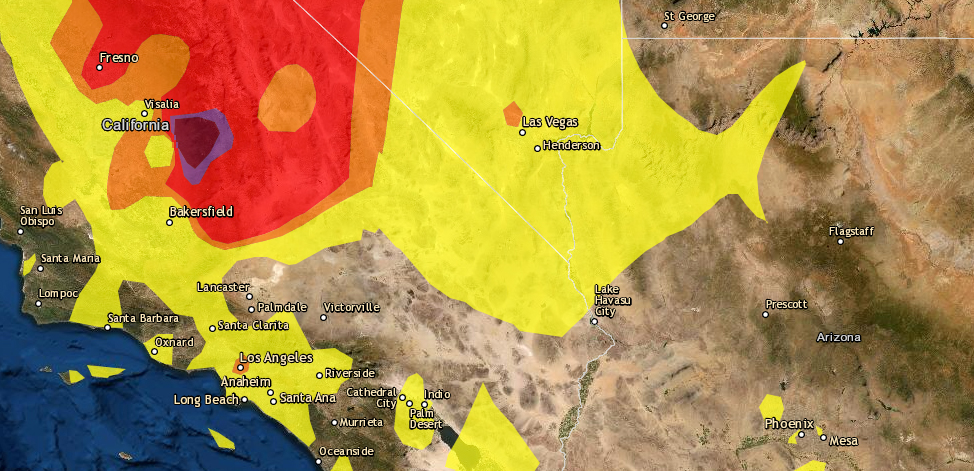 The recorded values were extremely high, especially on August 25, and those exceedances went on for five consecutive days. The cause of this, according to Environmental Engineer Stan Belone of the SRPMIC Environmental Protection and Natural Resources (EPNR) Air Quality Program in the Community Development Department (CDD), was the influence of wildfire smoke from fires locally and across the western U.S.
"The results of this pattern are the atmospheric conditions of high pressure and mainly sunny skies with elevated temperatures and light winds. [This] traps the smog in the Valley that is conducive to ozone formation," said Belone.
"When these air quality exceedances occur, the CDD/EPNR Air Quality Program submits the high-pollution advisories to the Community announcement to inform the public. The advisory informs about the pollution levels with the characterized health categories based on the EPA Air Quality Index and provides information about the pollutants and some steps to take action."