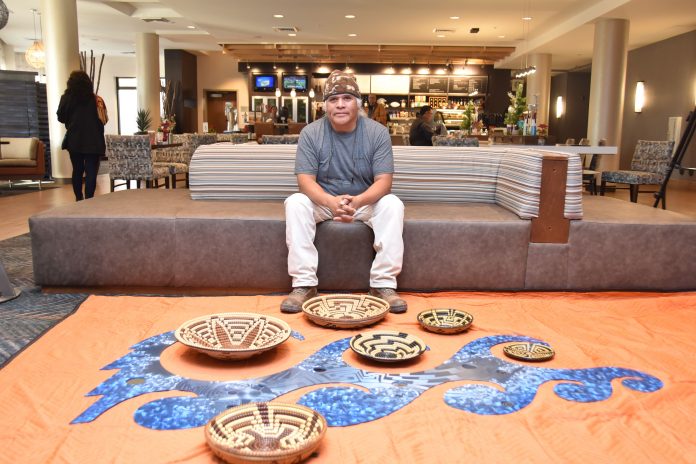 On December 5, Salt River Pima-Maricopa Indian Community sculpture artist Jeffrey Fulwilder installed his latest art project, "Water Baskets," at the Courtyard by Marriott Scottsdale Salt River on tribal land.
Now on full display and well-lit with a spotlight, the artwork can be seen when you enter the hotel, just behind the booking registers.
The sculpture consists of six O'odham baskets tucked purposefully inside and outside of a large blue piece representing the flow of water.
"I was trying to think of baskets that tie in with water, like a water design or turtle, things like that. Then it just dawned on me that everything needs water, so any baskets wouldn't matter," said Fulwilder. "The water is important to all tribes everywhere. Water represents life. Everything on this earth drinks water, everything needs water."
The piece also has a few circles with mirrors representing bubbles in the water.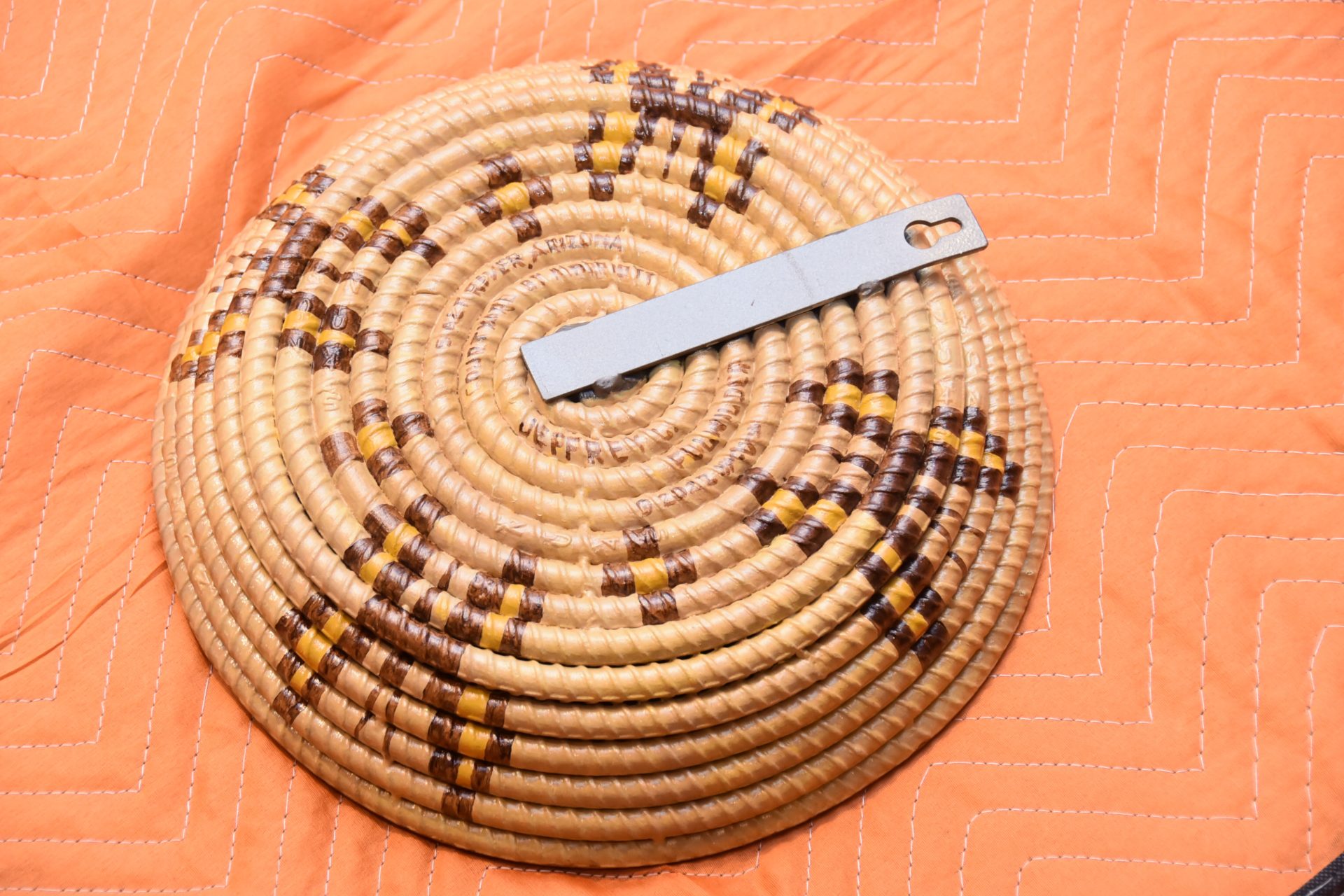 In March, Fulwilder met with Salt River DEVCO, an asset management and commercial development company and enterprise of the SRPMIC that manages and enhances the Community's commercial real estate investments, to come by and look at the art installation location.
"We suggested maybe some metal baskets along the back wall, and Fulwilder decided he could to better with that by incorporating the water theme that we have going on at both properties, at the Residence Inn by Marriott and the Courtyard," said Salt River DEVCO CEO Alix Smith. "He drew a sketch of the wave with the baskets, and we said let's go for it. And he did."
Fulwilder said that the art piece looks exactly like the drawing and design that he came up with.
"It's going to come out better than your drawing. Is that blue going to mix with this brown and this black, that brown, that yellow? Is it going to tie together? These are all the things you're unsure of," said Fulwilder.
In addition to "Water Baskets," the SRPMIC tourism team, Discover Salt River, showcases other artworks by Fulwilder and other SRPMIC artists within the Talking Stick Entertainment District. To find more SRPMIC artists' installations, visit www.discoversaltriver.com/art-trail.