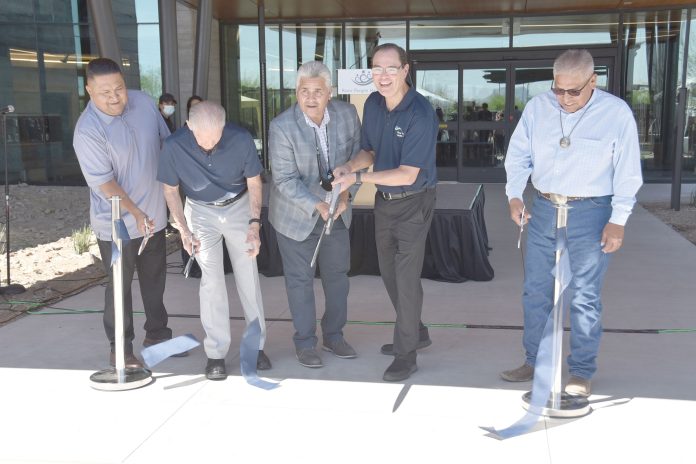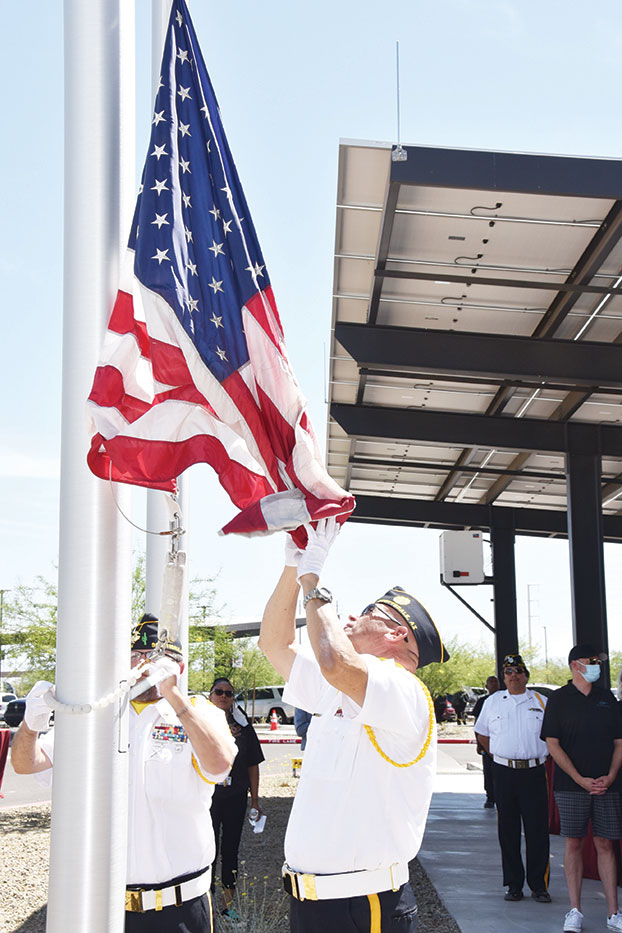 After a successful soft opening earlier this year, the River People Health Center held its official grand opening on May 14.
"Today, our dream becomes a reality," said Health and Human Services Director Joseph Remitera. "This a dream that has been over 30 years in the making."
Salt River Pima-Maricopa Indian Community members, patients, HHS employees, Community managers and Council members gathered for the opening on a warm Saturday morning under large shaded tents with cooling fans.
Council member Tom Largo began the event with a blessing, followed by the posting of the colors by members of Salt River "Bushmasters" American Legion Post 114.
Remitera thanked all leaders, both past and present, from the Community government, the Indian Health Service and the Phoenix Indian Medical Center for making the River People Health Center possible.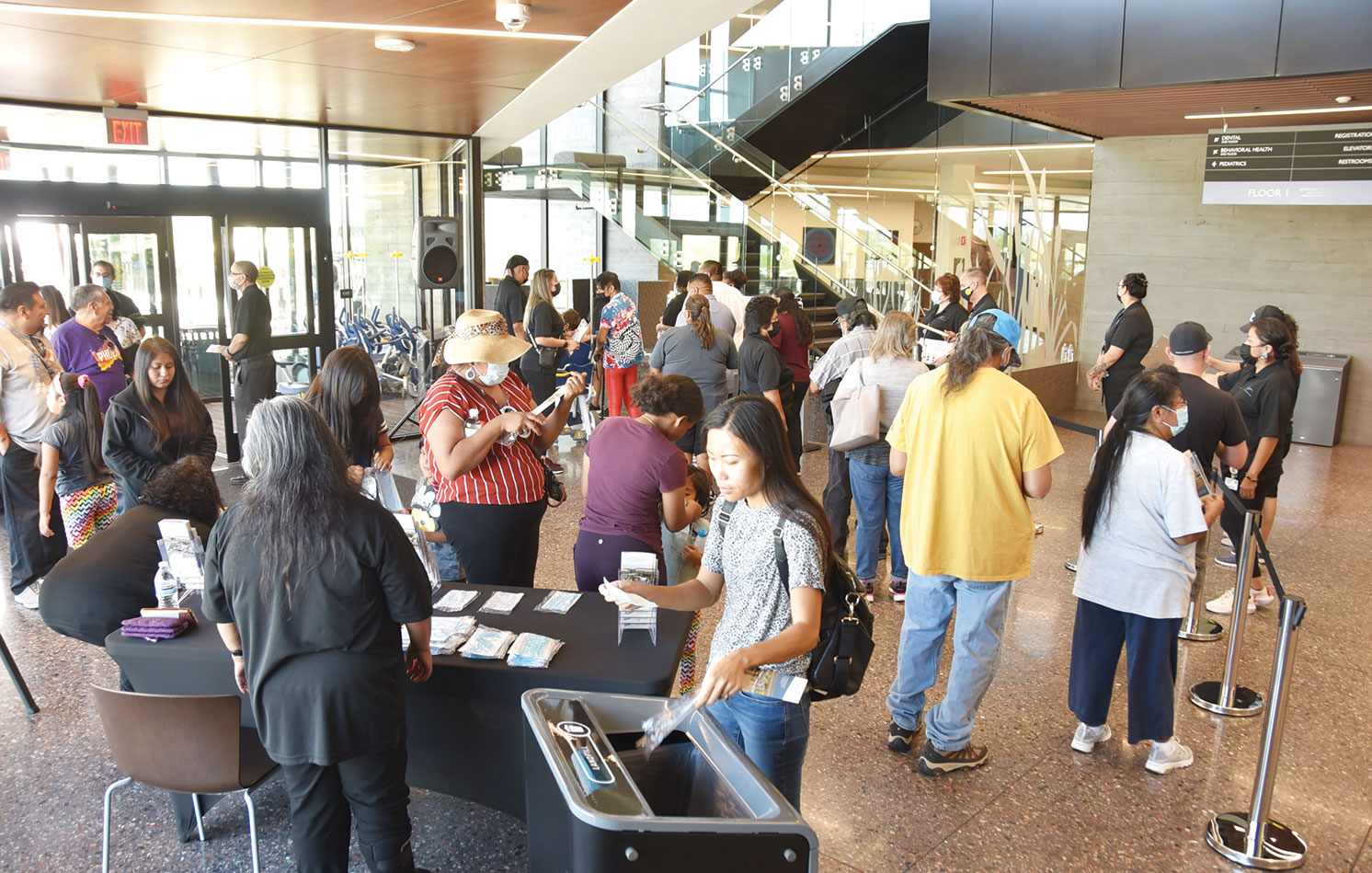 "You may ask, 'What is our why?' Why does this center that I stand in front of exist to begin with?" said Remitera. "I believe that our 'why' was best stated by Dorothy Lewis, a Salt River elder. When she spoke about the Man in the Maze, she said the following words: 'But in real life, when you look at the maze, you start at the top and you go into the maze. In your life, you go up, you go down and you reach a place where you have to turn around. Maybe in your own life you fall. Something happens in your home. You're sad, but you pick yourself up, and you go on through the maze and you go on and on and on.'"
Remitera continued, "Well, that's what we're trying to do [here] and at all other healing centers in the Community."
SRPMIC President Martin Harvier closed out the grand opening by remembering all of the previous SRPMIC leaders who led the way for the opening of the River People Health Center.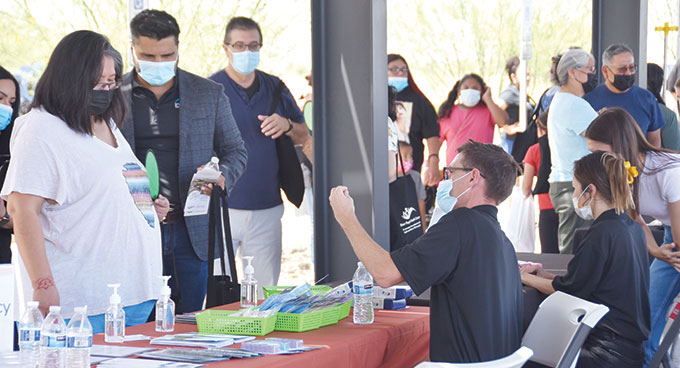 "You really have to pay gratitude to the Council members who were in position through all of those [years]," said Harvier. "I know some of you have already been coming into the facility and you have seen the inside. Maybe some of you are coming in here for the first time. I hope you are amazed at the facility that's here in our Community."
After an official ribbon-cutting, event attendees went on guided tours of the facility starting every 15 minutes. At the end of the tour, attendees stopped in the shade at a row of informational booths from River People Health Center and Community departments to pick up promotional items and other goods. Ernie's Catering provided beverages and healthy food for the event, which included a dish featuring tepary beans.