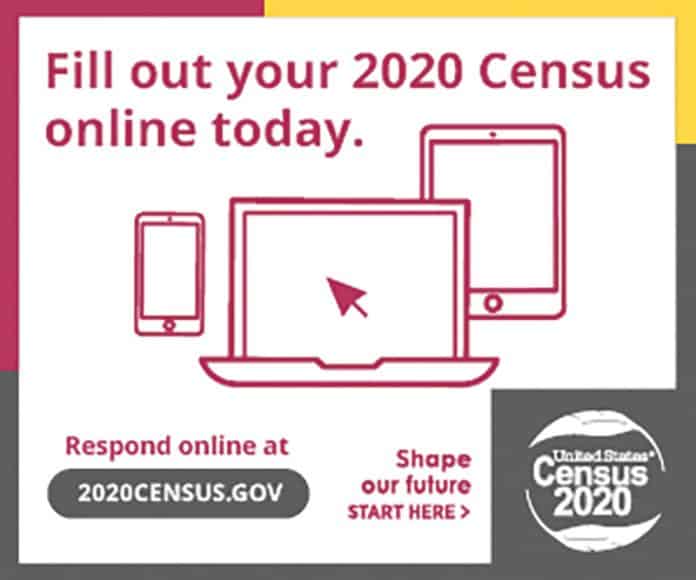 On July 21, the U.S. Census Bureau's Denver Region held a 2020 Census American Indian and Alaska Native (AIAN) media briefing to give an updated 2020 Census overview and field questions pertaining to census operations on tribal land.
Speakers present on the teleconference were Cathy Lacy, regional director, Denver Region, U.S. Census Bureau; Chairman Jamie Azure, Turtle Mountain Band of Chippewa Indians; Chief Gary Batton, Choctaw Nation; and Christian "Supaman" Takes Gun Parrish, Apsáalooke performer.
The timeline of 2020 Census operations on tribal lands began in January 2020, when the first census enumeration began in Toksook Bay, Alaska. By March, census forms had been mailed to households with confirmed addresses. However, field operations were suspended when the coronavirus pandemic became more devastating.
In May, census takers began dropping off census forms at the front doors of households with non-traditional mailing addresses, with the timing for specific local operations being determined in collaboration with tribal leaders.
"SRPMIC residents can still respond to the 2020 Census online, by phone and by mailing in their paper questionnaires. Beginning August 11, census workers will visit households that have not responded to collect the information in person," said Fred Stevens, tribal partnership specialist, U.S. Census Bureau.
These census workers in the Nonresponse Follow-up Operation (NRFU) will follow social-distancing protocols, including all applicable state and local requirements regarding health and safety, and they will all wear masks.
If a Salt River Pima-Maricopa Indian Community member or family has yet to respond, they can respond now at www.2020census.gov instead of waiting for a census taker to knock on their door.
On July 31, Coralys M. Ruiz Jiménez, U.S. Census tribal media specialist for the Denver Region, told O'odham Action News, "Our objective is to hire tribal residents to do 2020 Census work on their reservations. They are familiar with the layout of their Community and there's usually a greater comfort level if households know the workers are also from the same tribe and live there." Ruiz Jiménez continued, "The importance of these jobs cannot be overstated, because an accurate count of the SRPMIC population will affect funding for tribal services and programs for the next decade."
Remember that it is important to list tribal name as Salt River Pima-Maricopa Indian Community on your census form to assure that funds will be properly allocated to SRPMIC.
Seven Community members have been hired as Census enumerators to help people complete the 2020 Census in the Community.
SRPMIC members received the series of five mailings in March and April of 2020. As of August 7, the total self-response rate in the Community was 44.8%, with an internet self-response rate of 25.2%.
Tribal response rates across Arizona and the U.S. range from 0% (if, for example, Census workers have not been given permission to enter the tribal community due to COVID-19 concerns) and upward.
The Census Bureau looks at household data by the race of the householder—the person who owns or rents the home.
"If you would like your household to be counted as American Indian/Alaska Native (AIAN), be sure to list an adult who identifies as AIAN and who owns or rents the home as the first person," says Ruiz Jiménez. "The form also allows you to tell the Census Bureau the name or names of the tribes in which you and others in the household are members. The time is now to help our community count in the 2020 Census."
Ruiz Jiménez also wanted Community members to know that the census process is easy and completely confidential. "The responses are not shared with law enforcement and, by law, cannot be used against you," she said.
Language guides, language glossaries and language identification cards are available from the U.S. Census Bureau in 59 non-English languages. Large-print guides to the questionnaire are available upon request, as well as telephone devices for the hearing impaired. The www.2020census.gov website offers video tutorials and how-to resources to help households complete their census forms.