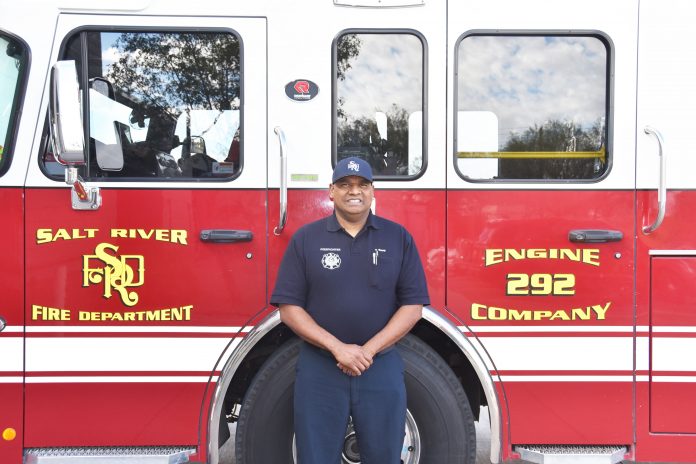 Salt River Fire Department firefighter Theodus "Odie" Toney hung up his gear on December 11, retiring after providing just shy of 30 years of fire service in the Salt River Pima-Maricopa Indian Community.
Even though Toney is retiring, he said that he still has "plenty of gas in the tank" at 53 years old and is looking forward to his next chapter: the police force.
"I went back to school and I don't want to waste my education, especially my bachelor's degree in criminology," said Toney.
Toney retired sooner than he wanted to, but with positions posted within the Salt River Police Department that suit his education, such as crime scene specialist, he felt as though now was the time to make a change.
"I exerted [myself to complete] a lot of years of schooling to get that kind of job. I had goals for myself after getting out of the fire department. I wanted to get out and challenge myself to do something different," said Toney.
After working several odd jobs and pursuing a career as an electrician, being trained in A/C and HVAC work, Toney worked at the Salt River Recreation Department in the late 1980s and went on to Public Works after that.
Toney's fire service career began in 1992, when he decided that he wanted to help people in the Community.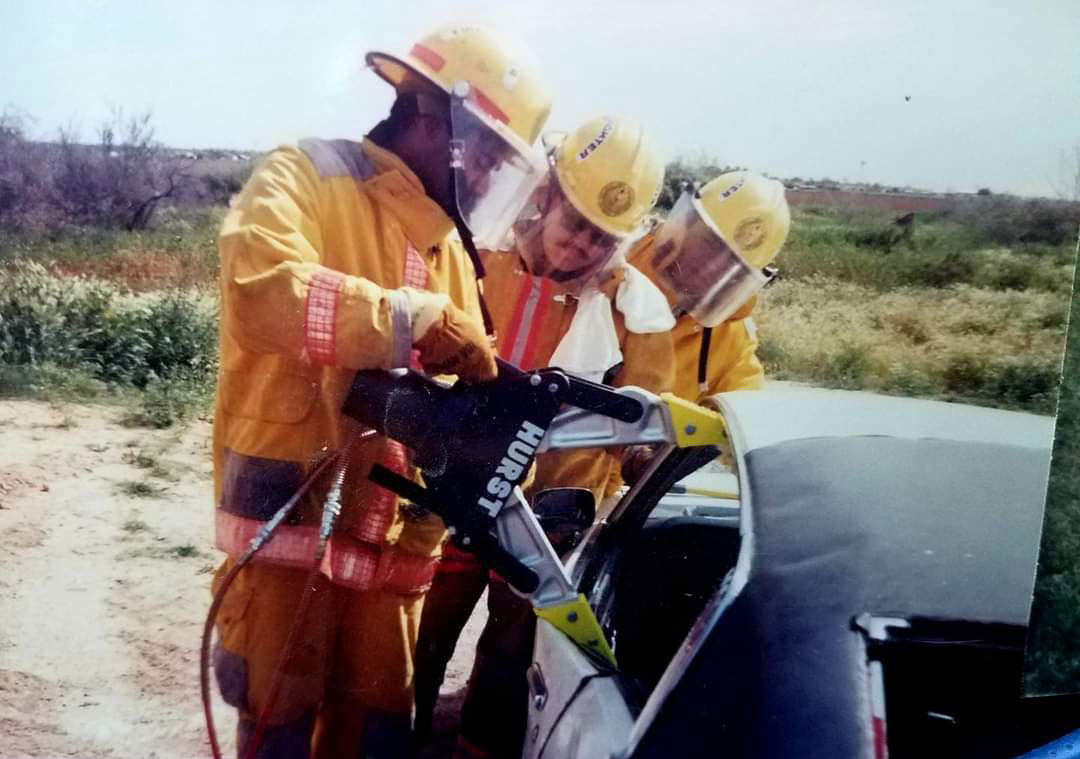 "I wanted to help people in their time of need," said Toney.
"You don't think of the dangers or helping your family members, friends, people you know, but that's happened to me, because it's a small community. It taught me to keep composed in those emergency situations and learn to talk to people and try to calm them down."
When Toney started at the SRFD, he worked with the late Royce Manuel and Greg Mason. At that time, Toney said, there was no formal training like there is today, and there were only two stations and eventually 21 firefighters.
As the years went by, about 20 more firefighters were hired, and Toney has worked with them for the last 14 years.
Toney said that he has always been teased and called "the journeyman" because he worked for so many different crews, chiefs and captains.
"I like to work with different people because there is so much diversity and personalities. You work with these guys and their personalities for long periods of time."
Toney's dedication to his crews has not gone unnoticed, as he as he often cooked for them, and he is well-known for remembering everybody's birthdays.
"He would also say, 'Come on man, you know I didn't forget your birthday!' He really did know everyone's birthday, and he made sure he sent out his happy birthday messages by either text or via social media," said Fire Captain Robert Scabby.
"Odie would always say, 'You know me, it's me, Odie.' This would help people on calls because he literally knew everybody and knew how to use his communication skills to help calls run smoothly or even defuse a situation so dialogue could be established."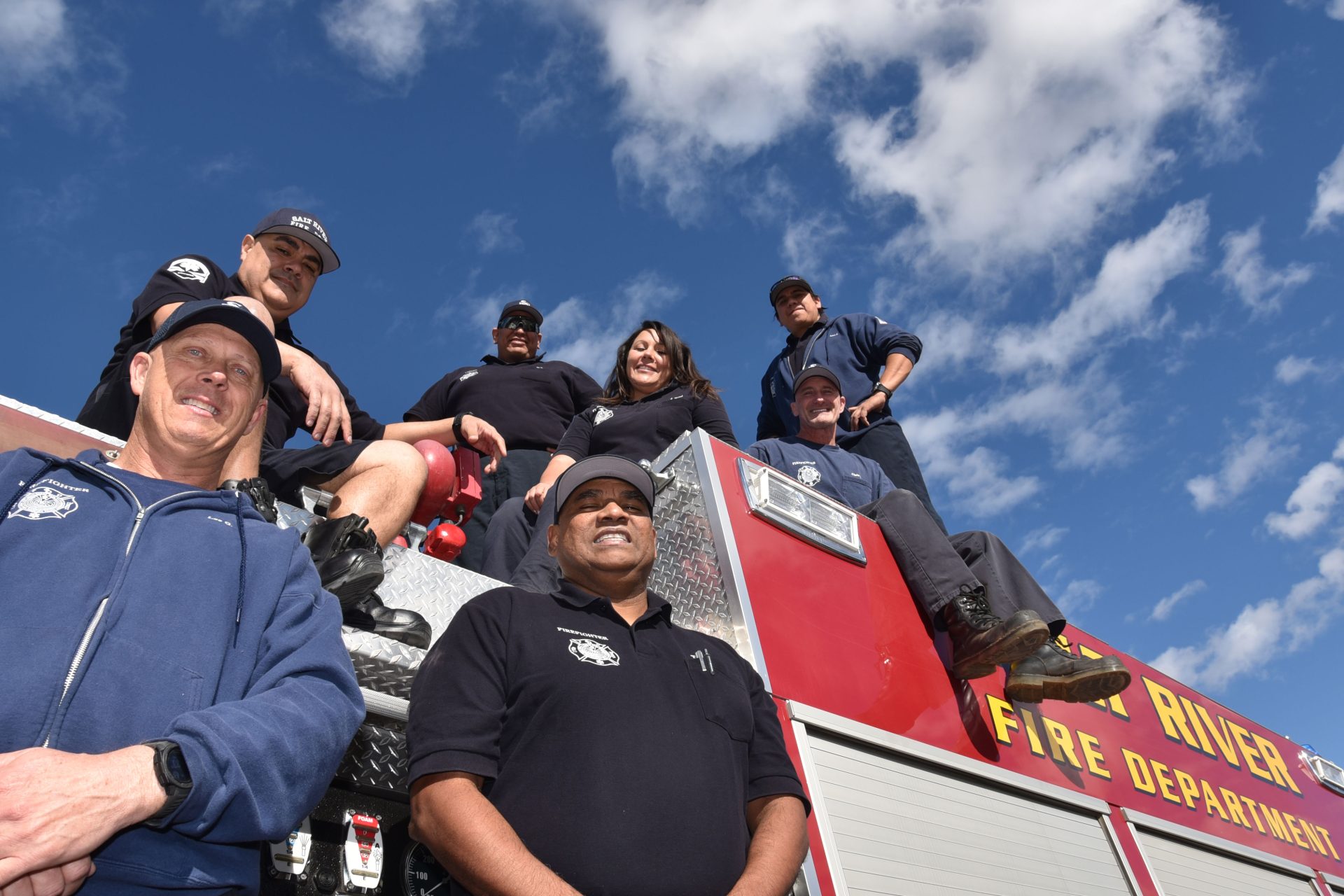 Toney recalled those at the SRFD who have made a difference in his life, especially in his early days at the department: Kevin Makil, Robert Scabby, Nelson Wood, Tsosie Wood, Steve Wood, Johnny Acosta, Bill Kuamoo, Andre Matus, Tony Pesch, Velasquez Sneezy, Lee Grant, the late Frank Molina, Steve Brady, Rick Dodge, Warren Waters, Ray Martinez, Melanie Lake, Oscar Merritt, Kervin Miles and Brian Smith. Toney said that Smith was a mentor to him.
Fire Chief Daryl Dash has known Toney since they were kids, and they have always seemed to be involved in each other's lives.
"We met when I believe we were both around 12 years old. We played baseball and basketball, and on the basketball team we were coached by retired firefighter/EMT Royce Manuel," Dash recalled.
"[Toney's fire service] is such a great accomplishment, with his service to guests, visitors and the members of the Community for 30 years! I am so proud of his work, dedication and the professionalism he has shown throughout his years of service."