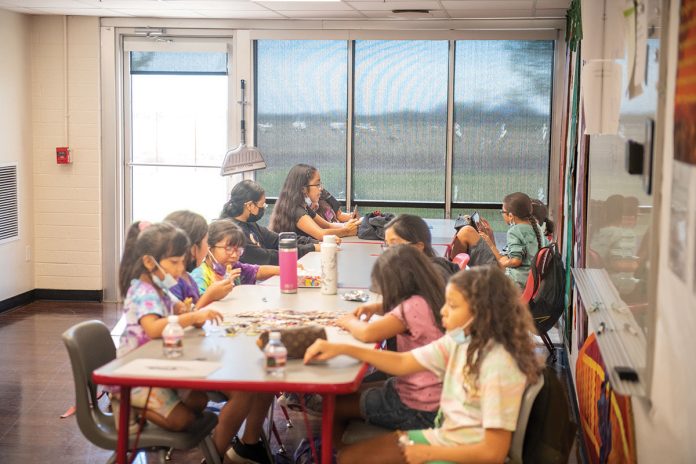 Students from the Salt River Pima-Maricopa Indian Community have a chance to explore their interests during after-school programs provided through the Community Recreation Services' Social Programs Division (SPD). On any given afternoon at the SRPMIC Community Building, youth from across the Community go from their school's classroom to another classroom, but that is where the similarities end.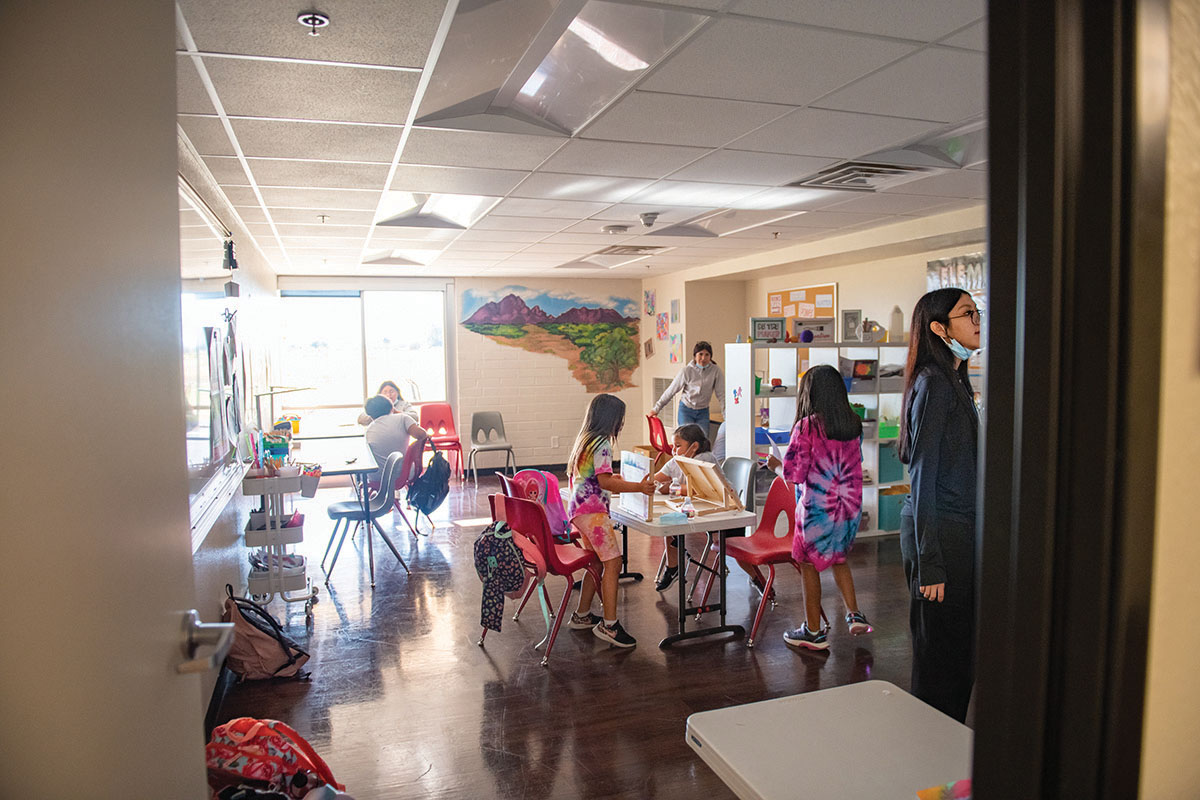 "The whole idea is to not feel like they are in school again, but I think it's also about allowing them to have that play time and then have a choice of what they want to do," said Ephraim Sloan, SPD recreation coordinator II. He said there are four classrooms geared toward different activities: arts and crafts, games (traditional), video games, and a "Zen Zone" for reading on a phone or a tablet.
"We really try to teach them, and it's about teaching them new skills," Sloan said. "We also have [activities] that are similar to a club, especially around [topics] that are specific to [youth] interests," said Sloan. He said the Young Warriors Program started this month and is for students in third through sixth grades. For older students, the Teen Warriors program introduces them to financial literacy and hosts guest presentations on the Community's culture.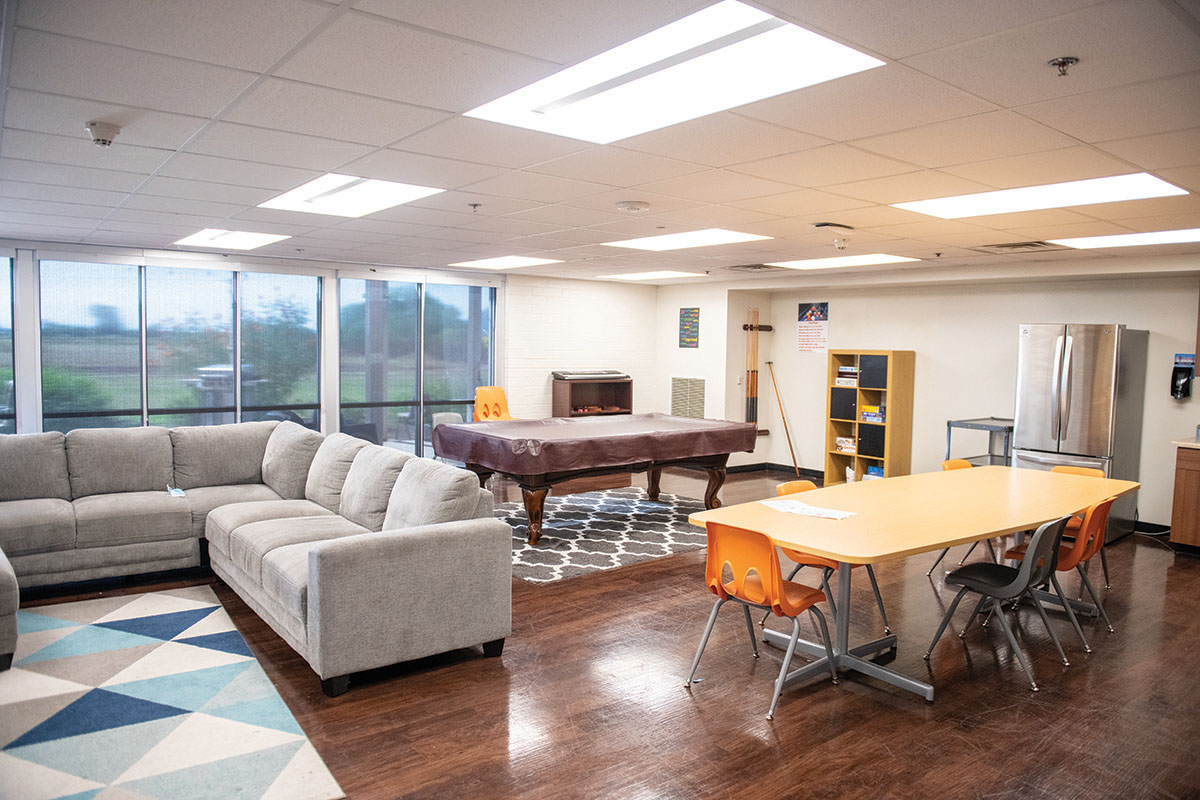 Sloan said, "Primarily this is what we focus on for the day, and additionally each of us has other programs afterward. Some of the staff lead outdoor recreation programs and take the youth and their families on outdoor activities."
According to Seraphania Gould, SPD Social Programs manager, "Our main focus is just having that one-on-one connection when our participants are here. We really value getting to know them and them getting to know us."
She added, "We roll through the summer and fall with the youth, the "tweens," and then the teens to provide activities for them. As I say, we don't have walls—we go to work outside, and we could be outside doing something exciting with them."