Four Salt River Pima-Maricopa Indian Community members have obtained their Class A commercial driver's licenses through the Community's Apprenticeship Program in a partnership with Southwest Truck Driver Training.
Angel Lopez, Angel Dixon, Tony "Big Jobs" Becker and Michael Hill took the four-week course, which is designed to prepare future truck drivers for an entry-level position and beyond.
"The partnership with Southwest was amazing. They offer various training schedules that fit the students' schedules. They offered classes during the day, evening and weekends only," said SRPMIC Apprenticeship Program Manager James Smith. "Our students were able to keep their current employment and still attend school thanks to the flexible schedules. When speaking with the students, they had nothing but good things to say about Southwest: a great facility and knowledgeable instructors."
Dixon, who is currently working in a job that puts his commercial driver's license to use, was so inspired by the training that he has a long-term goal to return to Southwest Truck Driver Training and become an instructor there. That requires at least three years of driving experience.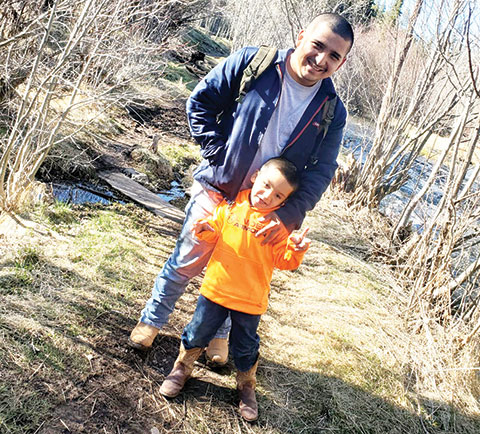 "I want to have a diverse resume of my driving experiences," said Dixon.
Lopez plans on getting a lineman position at Arizona Public Service. "We went through everything in the training book, front to back, from general knowledge to hazardous materials," said Lopez.
"We had to get our permits before we could actually get in the truck, so we took a test within the first two weeks of the four-week course."
Becker said that the classes at Southwest are great for getting drivers to learn how to drive semi trucks. "They know what they're doing," said Becker. "They know what you need to succeed, and they are patient with you."
His next steps involve working as a heavy equipment operator, which he said is possible because the commercial driver's license opens doors for him to be qualified for that position.
Hill became interested in earning a commercial license while working at his previous job.
"There was a driver there, and he was talking to me about how much money he makes and how it is a better opportunity. I wanted to expand my experience and do something different," said Hill.
"The Community had an opportunity to get the commercial driver's license, and I took advantage of it," Hill continued. "In the beginning, it was kind of intimidating because you're driving a big truck and you have to shift those gears; but as I went on, I got to meet the workers and the instructors, and I became less intimidated as I got to meet good people. It was a good experience."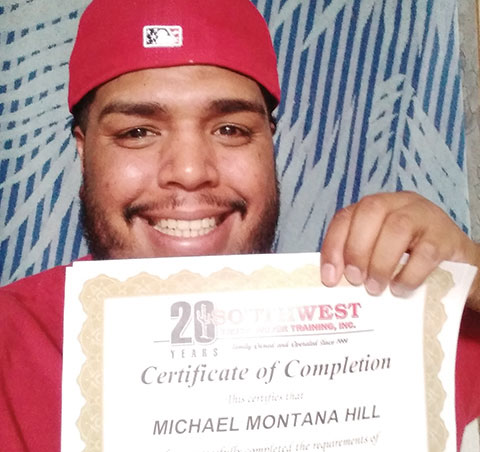 The Apprenticeship Program has been operating the Community for a few decades. When it started, there were only three trades established. Today the program trains students for 13 registered apprenticeship trades.
"We recently graduated 26 journeymen in their particular trade, have 20 currently completing their required on-the job training hours, and have 10 in classroom training," said Smith.
To obtain a Class A commercial driver's license, a driver must be at least 18 years old. Between ages 18 and 21, they can only travel within the state of Arizona. At 21, the driver can travel outside the state, transport passengers and carry hazardous materials. Drivers must also meet the medical requirements of the Federal Motor Carrier Safety Administration, which regulates trucking in the United States, and pass a Department of Transportation physical.