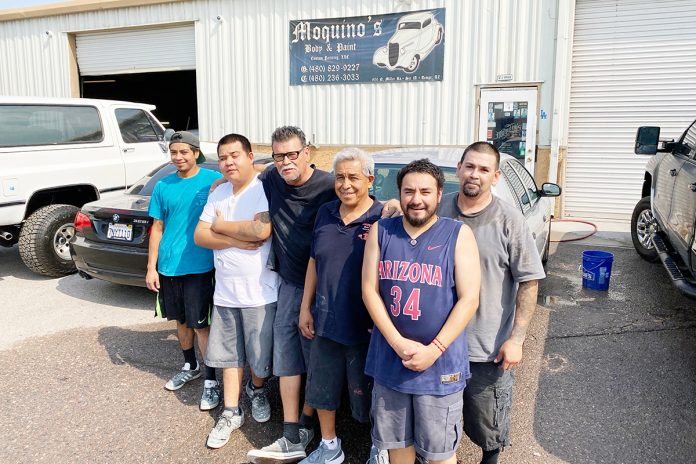 Q: What made you want to start your own business, and why did you choose this type of business?
A: I worked for my former employer for more than 24 years before I started my own shop. At my old job, my boss let me use his shop on the weekends, so I would do a lot of side work on Saturdays and Sundays. Every time I made money; I would always try to give him some back for letting me use his shop. I would try to give him money from those side jobs for electricity or whatever he needed it for, but he never would take my money. Eventually, I decided to rent a little stall out of this current building we are now located in. I started working out of there on the weekends and eventually started my own business.
Q: How has the COVID-19 pandemic affected your business?
A: Actually, business has picked up. I can't even park cars in and around the shop right now. I am three weeks out from letting people come [into my shop]; the first priority are SRPMIC tribal government vehicles and people who have insurance work. [As far as] being safe and protecting ourselves in the shop, we usually clean the cars first thing. I spray them down, along with the keys, and everyone wears masks and works distantly.
Q: To what do you attribute your success?
A: I try to be an honest person. When I was younger, I did some things I shouldn't have done. When I have customers who are in a jam, I try to help them out, especially the older people. If someone comes in with their bumper hanging off and they're scared to drive their car, I'll work with them and fix it enough to where they can at least drive it if they can't afford to get the issues fully fixed at that time. I think that has helped me a lot, just being honest as much as I can.
Q: What are your company's goals?
A: My goal is retire soon, but I have guys that work for me and I know they need the work right now, so I will continue to work. But I would like to retire and work on some old cars I want to fix up myself and drive around before I pass. If my children would like to continue the business, that would be great. My son currently works here, and my daughter is smart. I know she could learn the business if they would like to [take it over].
Q: What is unique about your business?
A: Each car is different. … When you see [damage] that's pretty bad and you do the job and the vehicle comes out great, you have a good feeling when accomplishing the job.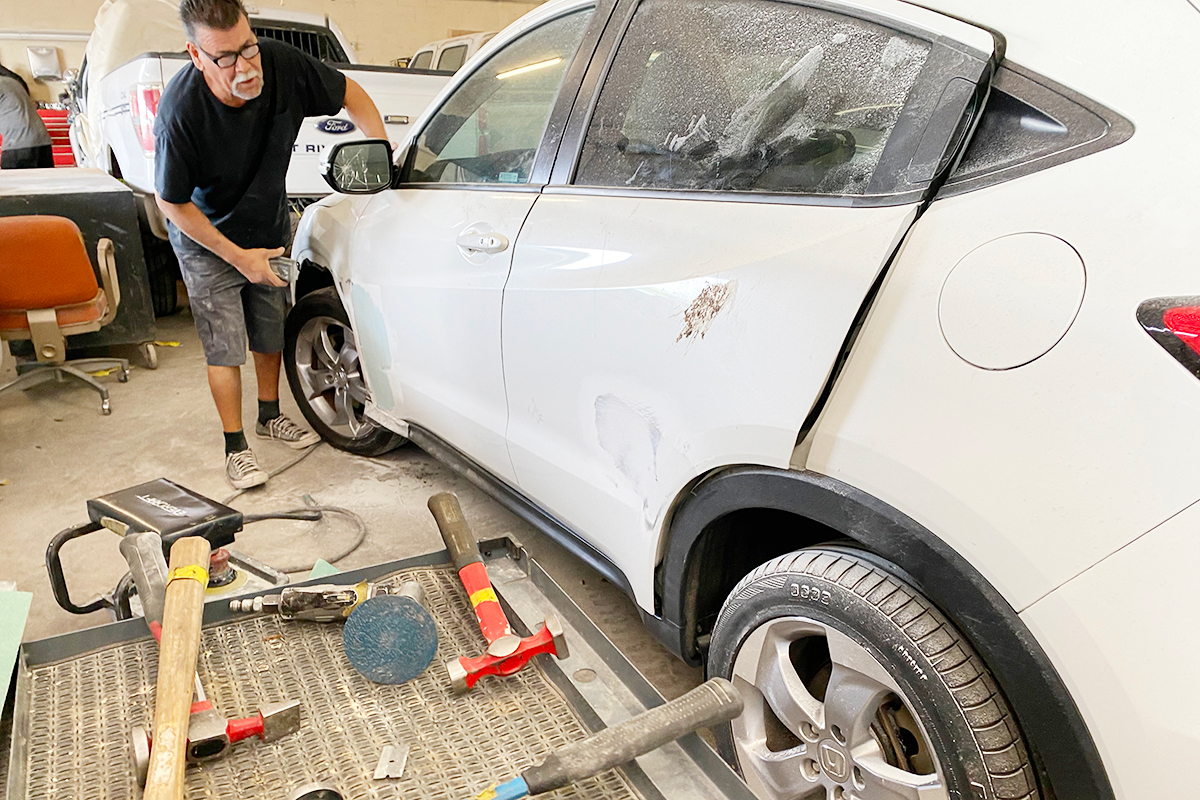 Q: If you could give one piece of advice to someone just starting out in business, what would that be?
A: You have to put your mind and effort in it; that is going to be your success. Because if you don't put your effort and mind in it and you think that [success is] just going to come, it's not; you have to do both and keep going. Be determined—whatever amount of success you want will determine what you want to be.
Pete Moquino, Owner
Moquino's Body & Paint LLC. Auto Body Work and Paint LLC.
800 N Miller Rd, Tempe, AZ 8528
(480) 236-3033 or (480) 829-9227
moquinoscustompaint@yahoo.com
SRPMIC members get 15 percent discount