The Salt River Police Department has three new K9 officers that are trained in drug detection and criminal apprehension.
Once marijuana became legal for non-native people, it drastically limited the SRPD's K9 use with non-native people, and so the previous K9 officers cannot be used anymore. The previous K9 officers were sold to other law enforcement agencies at the San Carlos Apache and White Mountain Apache tribes or have been retired to live with their handlers.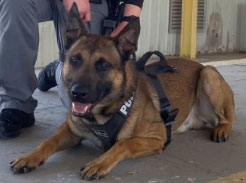 The new K9 officers are all from the Belgian Malinois breed. Rex is 18 months old and was born in Russia and raised in Germany. He understands German and Greek. Bronson, a 2-year-old born in the Netherlands, understands Dutch and German. Perry, a 2-year-old born in France, understands French. The K9s do not have any English commands that they respond to.
Barklee, a yellow lab K9 officer, remains on duty with the SRPD as a single-purpose drug dog, which means that it only does drug detection. A dual-purpose would mean that the K9 can detect drugs as well as performing patrol work such as locating a dangerous person.
The three new dogs will be trained in trailing and article searches in the near future. Trailing is a way for the K9s to locate people, and article searches are searches for objects that have recently been touched by people, such as a gun or phone.
According to SRPD Sgt. Christopher Morin, all of the K9 officers have different backgrounds in training prior to being purchased. "Once we place an order, they are trained in the basics of odor detection and apprehension by our trainer," said Morin. "We then complete an eight-week school as a K9 team. At the completion of the schooling, we have to pass the K9 school certification and a national certification through the National Police Canine Association. We will have to certify through the NPCA annually. We also conduct a minimum of 16 hours of K9 training a month, which is the industry standard."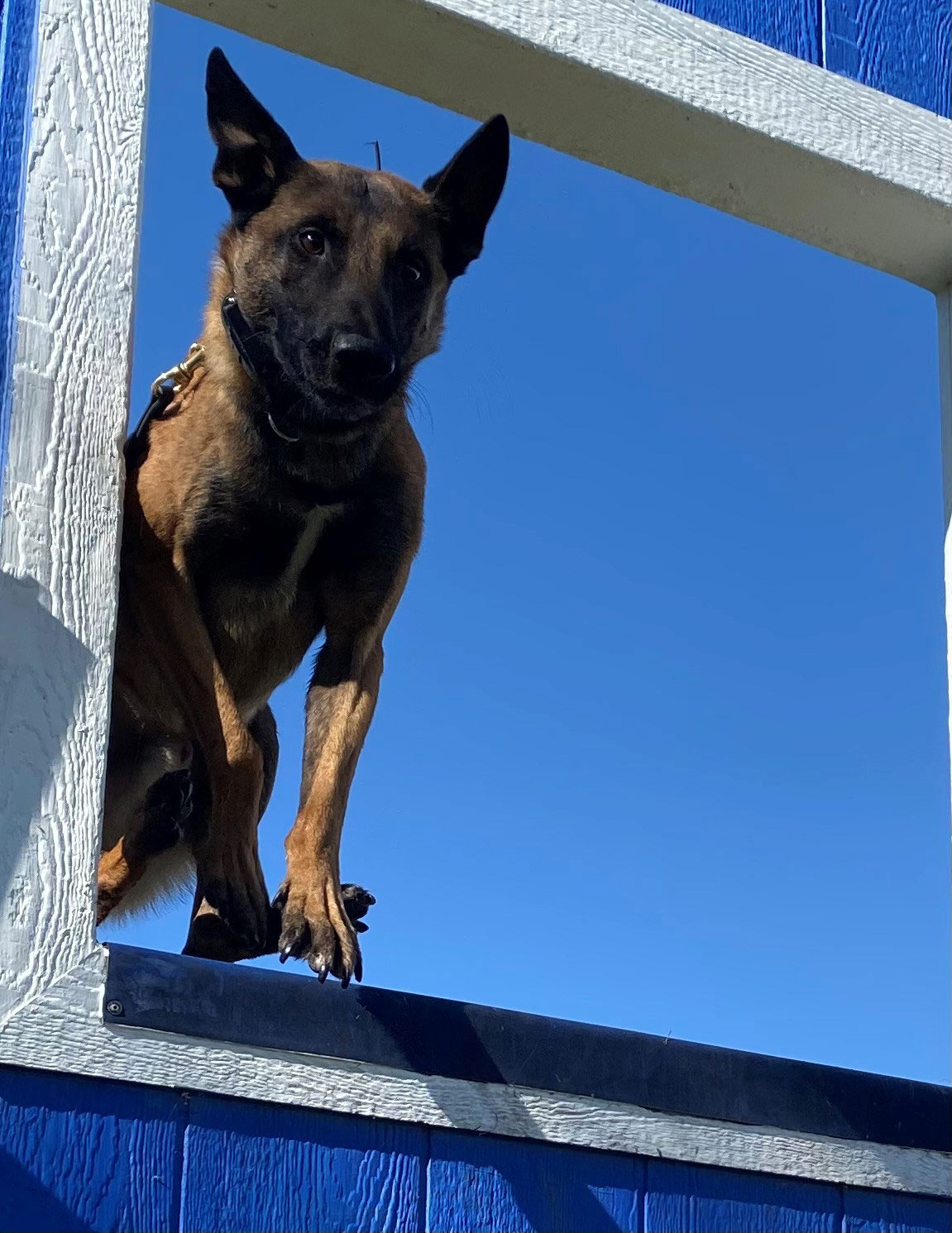 The SRPD handlers will be Sgt. Morin, Off. Evan Hotchkin and Off. Drew Musacchio. The Belgian Malinois breed is known for its determination and dedication to work and the strength of the bond it forms with its human partner.
Morin wants to remind the Community that the K9 officers are not pets and are not treated like pets. They have limited interaction with the public and even the handlers' own family members. "Never, ever pet a police K9 officer without permission from the handler," said Morin.