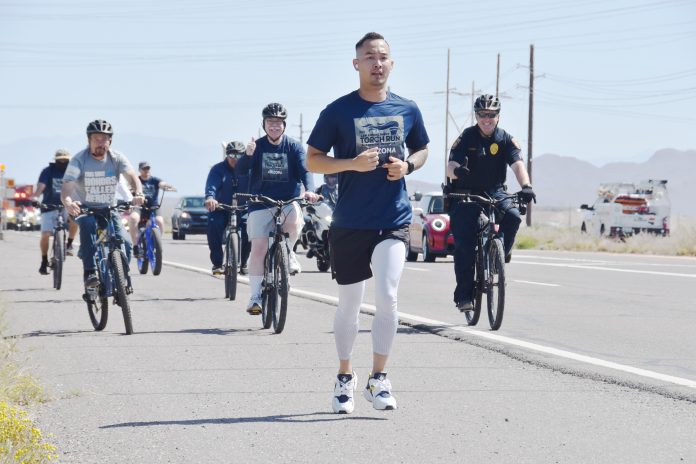 On April 20, the Salt River Police Department held its annual SRPD Law Enforcement Torch Run (LETR) to support the Special Olympics. After the torch was handed off, Salt River's part of the course went down Beeline Highway (State Route 87) from the Salt River Landfill to the River People Health Center. The torch was then handed off to the next group of participants at Country Club and McDowell roads.
This was the SRPD's 31st consecutive year as part of the event. A total of 40 volunteers, bicyclists and runners participated, from the Salt River Fire Department, Defense Advocate Office, Health and Human Services, and the Salt River Department of Corrections.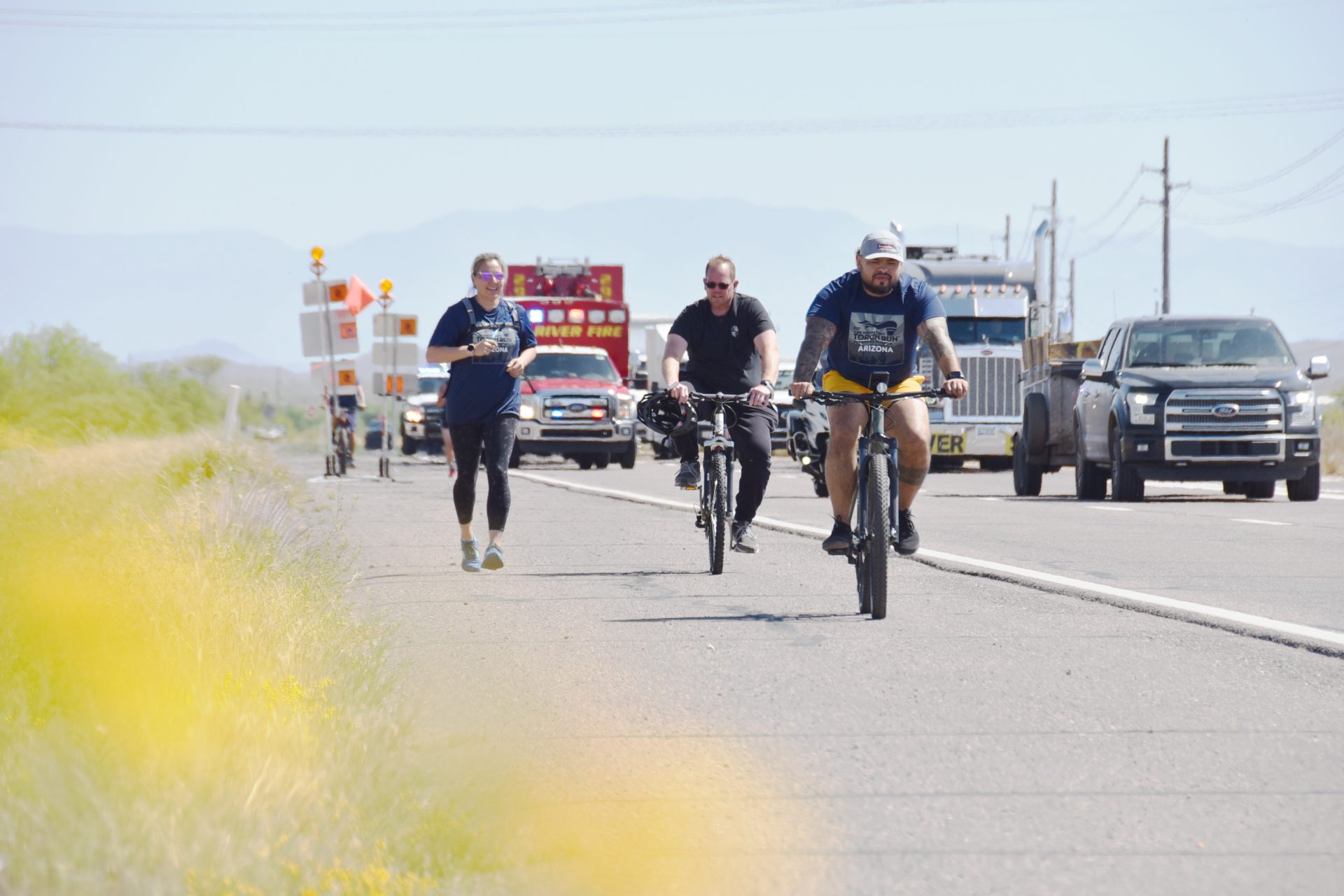 "Through excellent communication, coordination and efforts, SRPD organized the event, participation and fundraising," said SRPD Chief Karl Auerbach.
"United efforts were a complete success! Much appreciation to the SRFD professionals who were assigned to the event. You made everyone, including our guests, feel welcomed and like family and a team."
Law enforcement has been one of the largest public awareness and fundraising groups for Special Olympics since 1981.