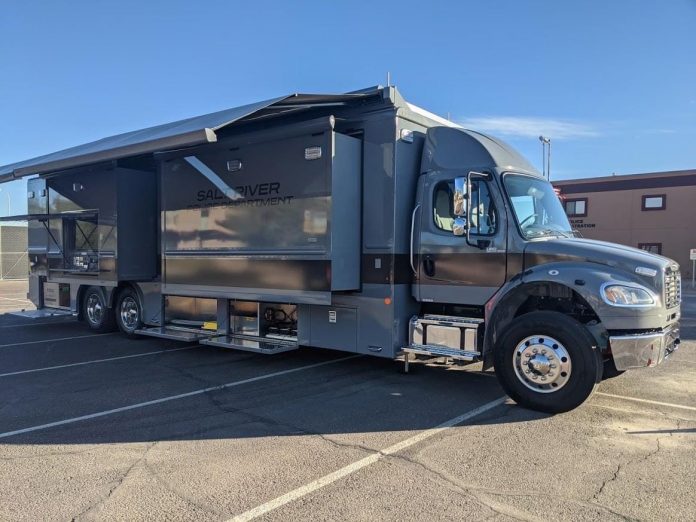 At the end of 2020, the Salt River Police Department had something very big to celebrate: a new mobile command center. The new dark-gray SRPD Command Center was purchased through a grant and built on a Freightliner M2 truck, which has a gross vehicle weight rating (GVWR) of up to 66,000 pounds.
Built by LDV Custom Specialty Vehicles, it has two tall antennae and a satellite dish on its roof and features three custom-fabricated flat-floor slide-outs, "Intel-I-Touch" vehicle automation system, a pneumatic mast, and a gun safe for pistol storage.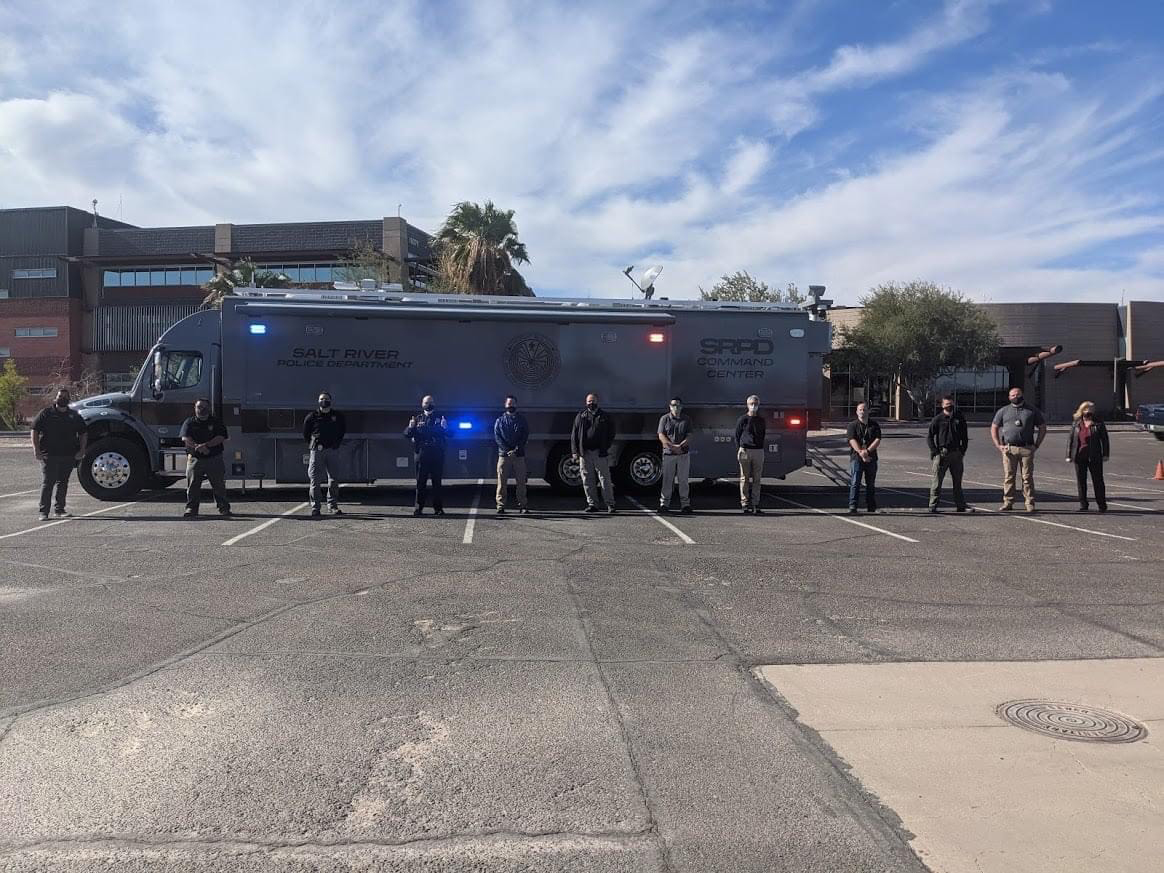 In the center hub of the vehicle is a meeting room, with a table, chairs and a flat-screen television, for discussing important decisions and emergency plans. This section also has a fold-out bench for extra seating.
Moving toward the back half of the vehicle is the technical side of the command center, with a long desk on each side against the wall and chairs, computer screens and a printer for information-gathering, sharing and analysis. At the end of the vehicle are bathrooms and a small kitchen space.
Command centers such as this vehicle provide a mobile hub for technology and implementing critical decisions and plans during health emergencies such as the COVID-19 pandemic, or when floods, power outages and other catastrophes affect a community.
SRPD Chief Karl Auerbach, as well as the whole SRPD team, is excited about the vehicle, which they say is a huge benefit to the department and the Community. "Our brand new SRPD Command Center is AWESOME," said Auerbach.