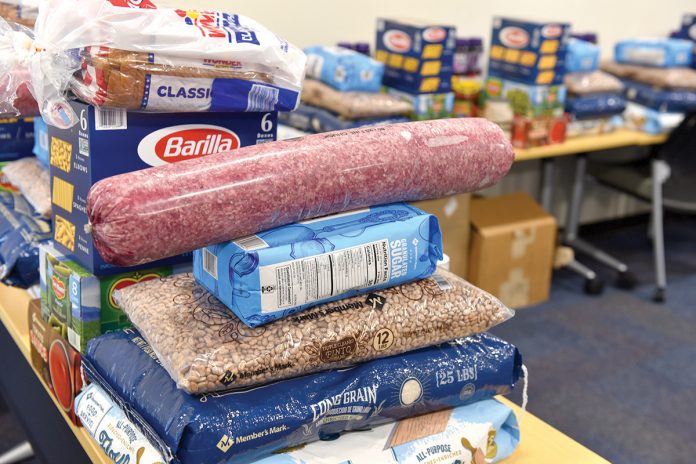 In September, the Salt River Pima-Maricopa Indian Community's Social Services Department celebrated National Kinship Care Month by providing their Kinship Care Program providers with food boxes.
Kinship care is any family member that is taking care of another family member. In the Community, more often this is grandparents who are supporting grandchildren. These cases come to the Kinship Care Program through an open Child Protective Services case or open Social Services case when, for whatever reason, the children cannot be with their biological parents.
"A lot of times it's grandparents, aunties, cousins or family friends that the children are placed with," said Foster Care Licensing Specialist Katie Avalos. "The Kinship Care Program will get a referral from Social Services case managers, and they begin working with the family to help support and preserve the children in that family setting."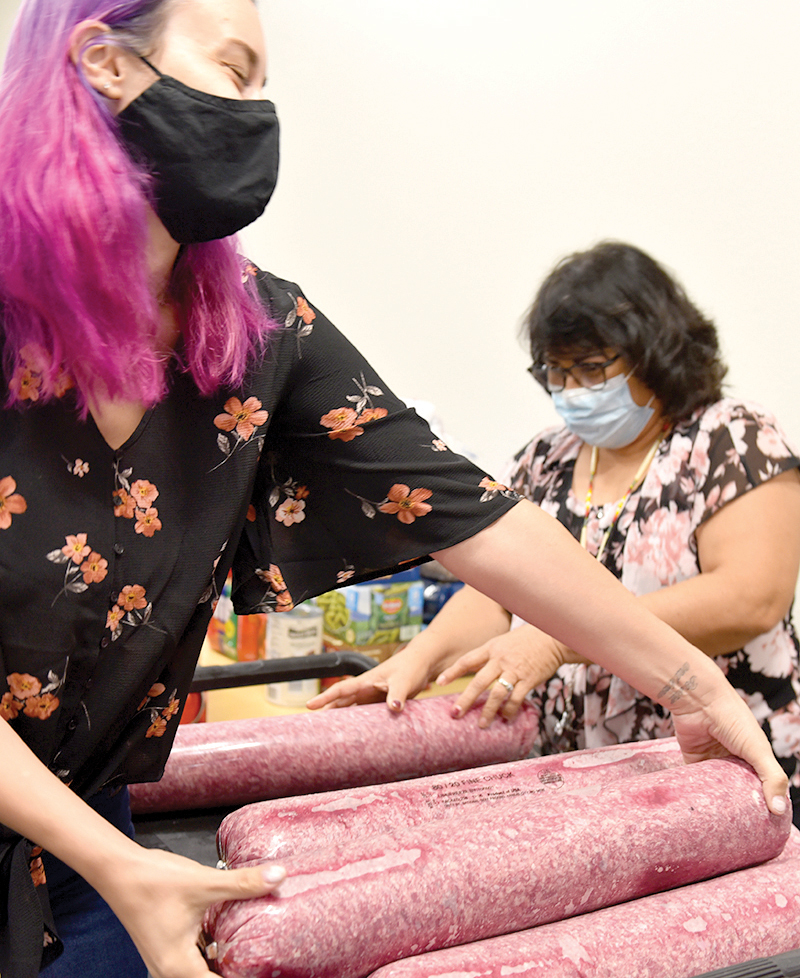 The Kinship Care families received food boxes containing 25 lbs. of flour, 20 lbs. of rice, 12 lbs. of beans, 10 lbs. of sugar, 12 cans of green beans, 10 cans of tomato sauce, 50 ounces of chicken breast, 12 cans of tuna, six packs of pasta, two jars of peanut butter, two jars of grape jelly, three jars of spaghetti sauce, two loaves of bread and 10 lbs. of ground beef.
"We just wanted to do something to show we appreciate the work that these families are doing. A lot of the time they are not expecting to take on the additional challenges of raising more children. Some of them have been long done raising children, and we try to do small things to support them throughout the life of their case," said Avalos. "In Kinship Care Appreciation Month, we're just doing something that can show how much we care about the work they are doing for the Community's children … . For some of them it [helps with] taking the edge off the grocery bills this month—some of our families are pretty big. We are here [to help] in whatever way we can to make these placements successful."
The Kinship Care Program was able to provide the food boxes to 32 kinship homes. They delivered to those families who were unable to pick up the food boxes during the drive-up event.
For more information on the Kinship Care Program, call (480) 362-7230.