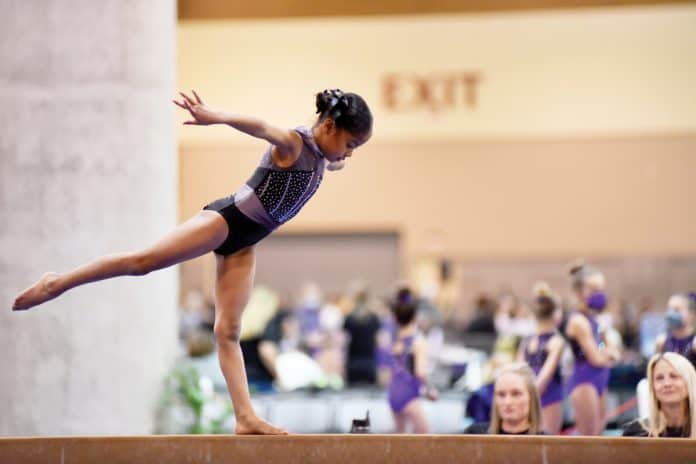 Six-year-old Jada Hasson started learning gymnastics in March of 2021, and in January she participated in her first-ever competition. Hasson is the daughter of Salt River Pima-Maricopa Indian Community member Michaela and Tailhar Hasson.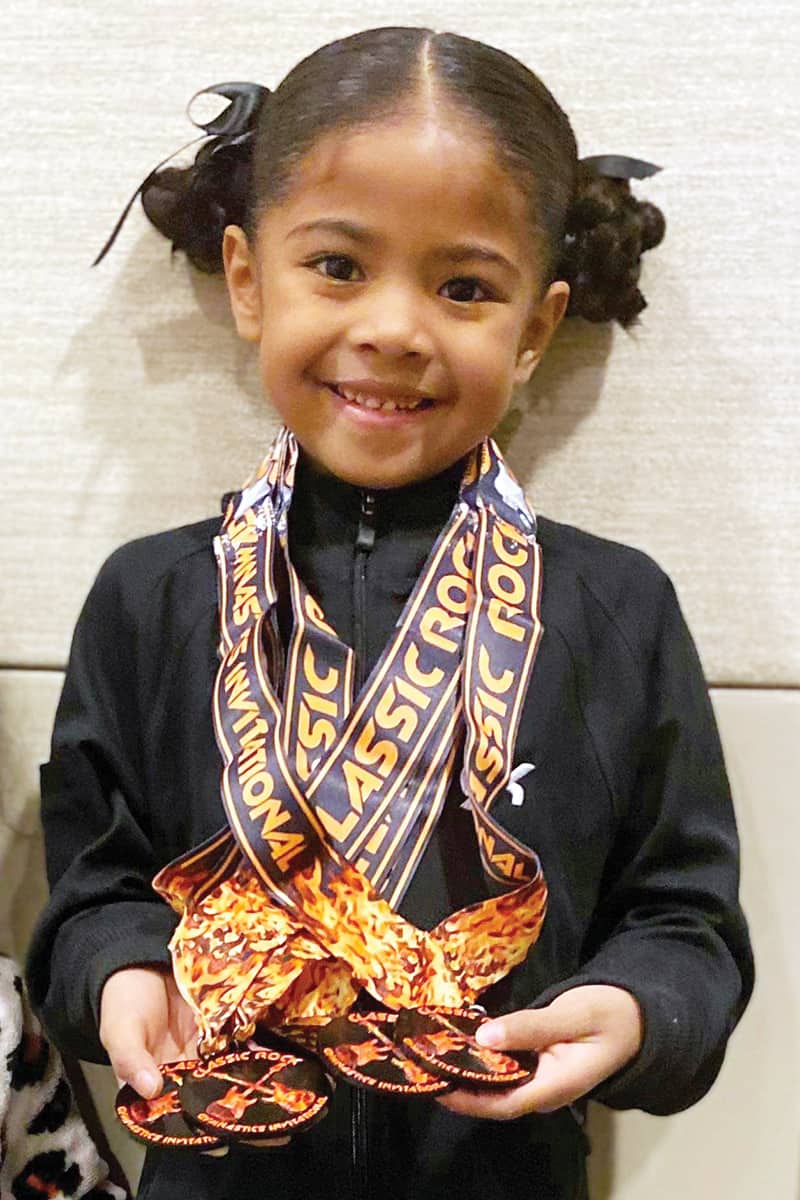 According to her parents, Jada needed an outlet to "get her wiggles out." As a basketball family, her parents tried to have her play basketball, but due to her small size and her lack of interest they moved on to see what else might interest her.
"We took her to ballet, and that was too easy for her; she didn't like it because it wasn't pushing or challenging her," said Michaela Hasson. "We stumbled upon a gymnastics class and started out recreationally, just to see if she was interested, and a month later she was invited to join a team."
Jada is a member of Desert Diamond Gymnastics in Mesa. The team recently participated in the Arizona Grand Invitational, a four-day competition from January 20 through January 23. The competition featured a number of teams from Arizona, California, New Mexico, Colorado and Oregon. Jada competed in vault, beam, floor and bars, placing seventh in bar, seventh in vault and 13th overall in the Level 2 division. She will be participating in three more competitions before her season is over.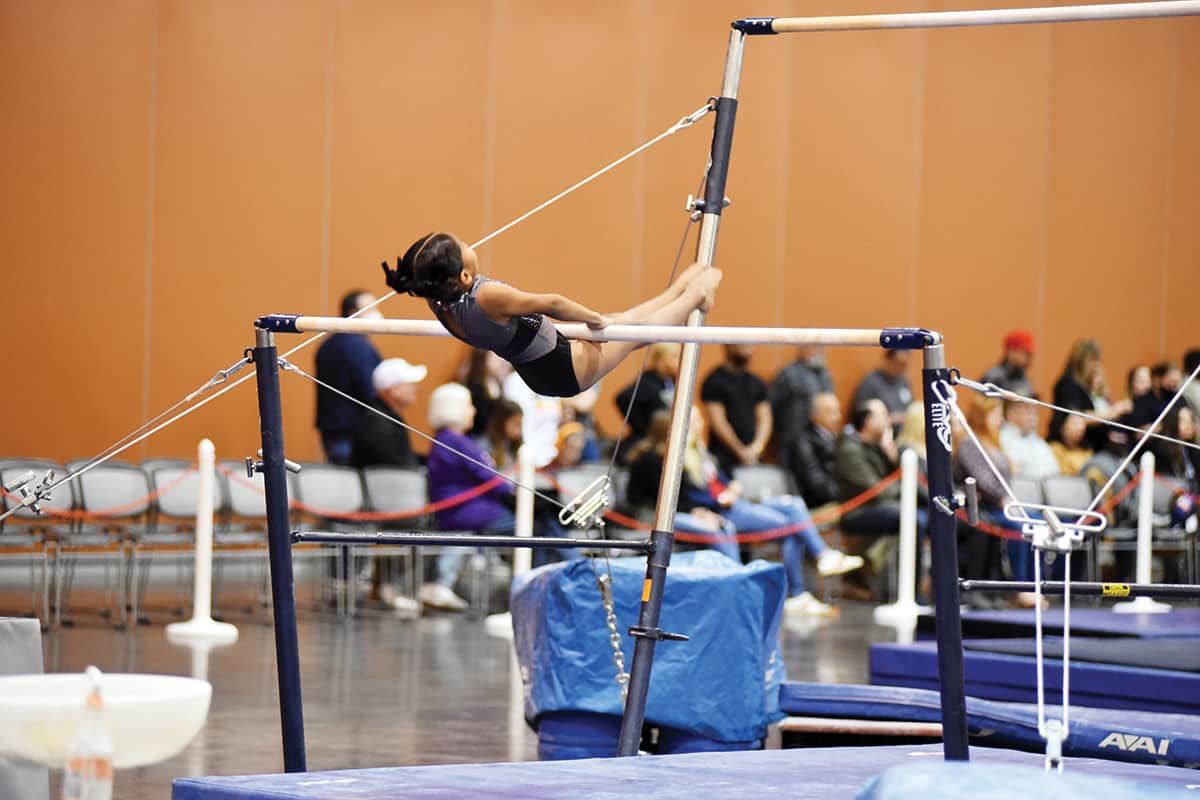 "I love it," said Jada. "I like the vault."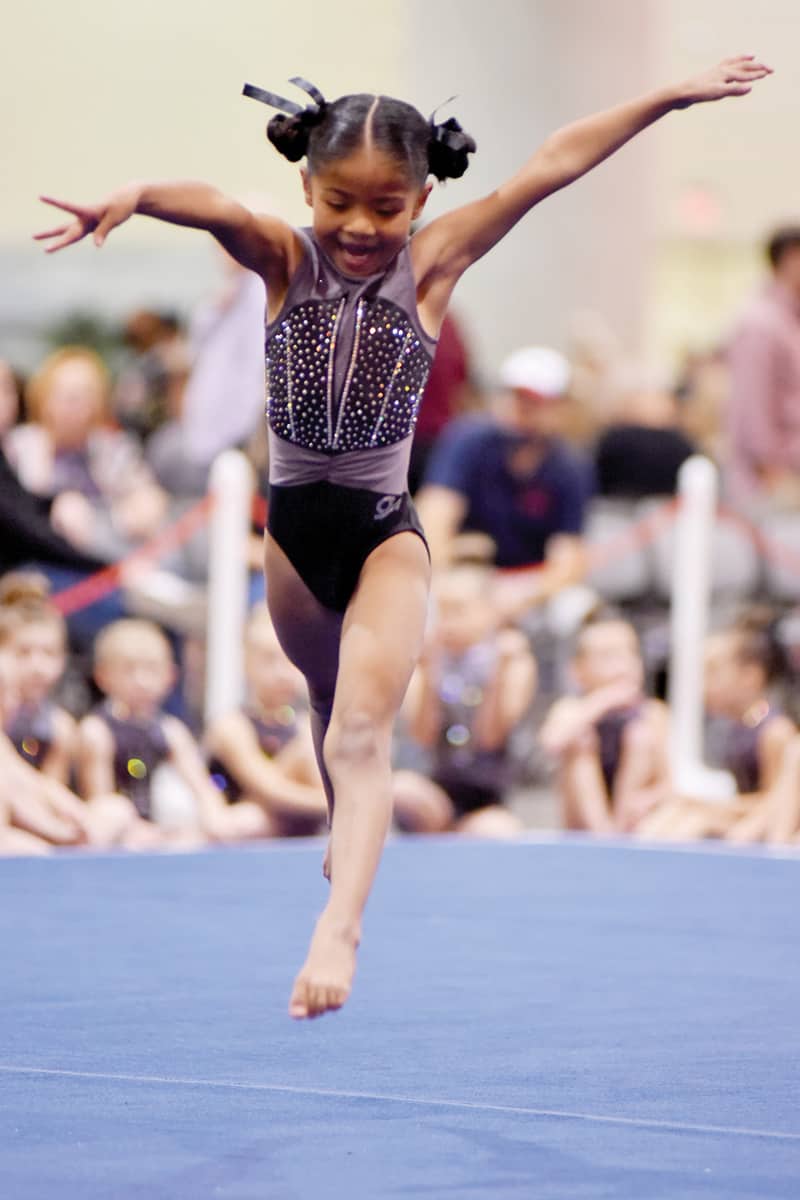 Her interest in gymnastics has been growing since the Summer Olympics. Her parents hope she continues to enjoy participating in the sport.
"Right now, she is really driven about it. I am hoping to see her in the Olympics one day; that's all she talks about right now," said Michaela Hasson.
Hasson also participated in the Classic Rock Gymnastics Invitational on February 4, where she also participated in vault, beam, floor and bars. In her category she placed 4th over all, 5th place in vault, 3rd in bars and 4th in the floor competition.