On October 8, two young ladies from the Salt River Pima-Maricopa Indian Community, Sistine Lewis and Manderee Jose, participated in the 61st Annual Miss Indian Arizona Scholarship Program held at the Chandler Center for the Arts. Lewis and Jose competed against six other contestants: Maria Pablo (Tohono O'odham Nation), Emile Eich (Navajo Nation), Morgan Smith (San Carlos Apache Tribe), Cheyanne Begay (Navajo Nation), Lehua Lani Dosela (Gila River Indian Community) and Kaitlyn Dillon (San Carlos Apache Tribe).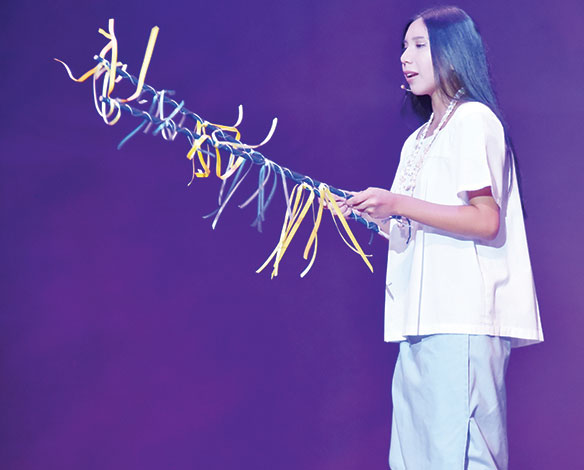 This year, Sistine Lewis won the title of the 61st Miss Indian Arizona, with Lehua Dosela as First Attendant and Emile Eich as Second Attendant.
"I'm just overwhelmed with words. I did not expect to place in anything, and I just came here having the support of the Community telling me to run and go for the opportunity," said Lewis. "My goal for this year [as Miss Indian Arizona] is to promote my platform, which is promoting culture among the youth, not just on the reservation, but with students in the city as well. I hope that I can travel to many different tribal communities and get them to get back into their traditions."
The contestants compete in six categories: interview, talent (contemporary or traditional), evening gown, traditional dress, oral presentation and personal interview. Lewis asked members of the Miss Salt River Pageant Committee to help prepare her for the big event. They worked with Lewis on her traditional talent, mock interview and oral presentation, and they helped her select her formal dress.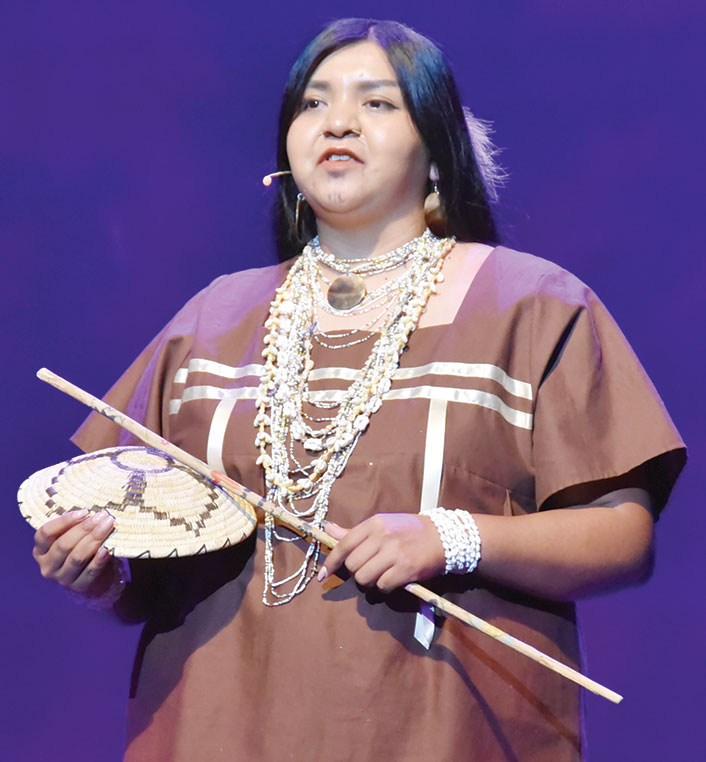 "I asked the [members of the] Miss Salt River Committee to be my sponsor for this year's pageant, and we just went over a bunch of details," said Lewis. "I requested their help because they've all been past titleholders, first attendant and/or second attendant, or even just [competed] in the pageant. They have a better sense of what it's like behind the scenes and how to prepare yourself for the day when it actually comes."
Lewis wore a traditional dress made by her grandmother Carmen Moore and sang and performed the Swing Dance for her traditional talent. All ladies gave a two-minute oral presentation on the theme "Celebrating Indigenous Resilience." Prior to the pageant, the contestants attended and socialized with people at the Native American Connections Parade and Phoenix Indian Center's Social Powwow and Gourd Dance.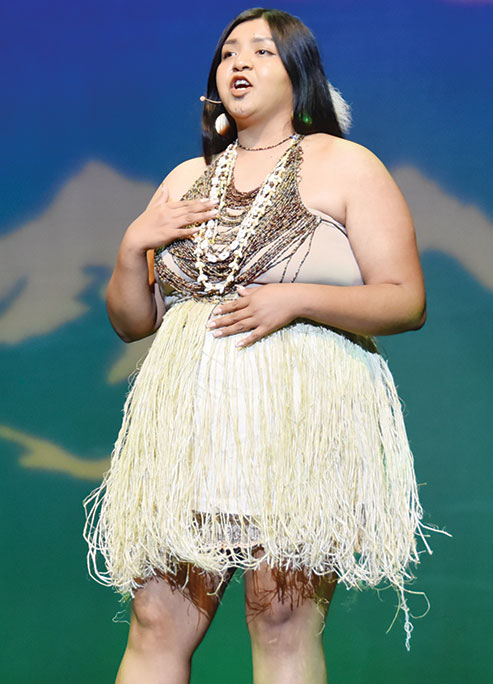 "[Competing in Miss Indian Arizona] is something I wanted to do after experiencing the Miss Salt River and Jr. Miss Salt River pageants. It created a new environment and has helped me grow into a positive person," said Lewis. "I wanted to continue that experience, and I was able to meet a lot of new people from different tribes here in Arizona the last few weeks. I'm excited to go up there and be able to share our culture and traditions, and I hope that by the end of the night they get more of a sense of the rich history of who we are as Onk Akimel O'odham and Xalychidom Piipaash people."
For more information on the Miss Indian Arizona Scholarship Program, visit www.missindianarizona.com or www.facebook.com/missindianarizona/.
Editor's note: OAN Reporter, Chris Picciuolo contributed to this article.