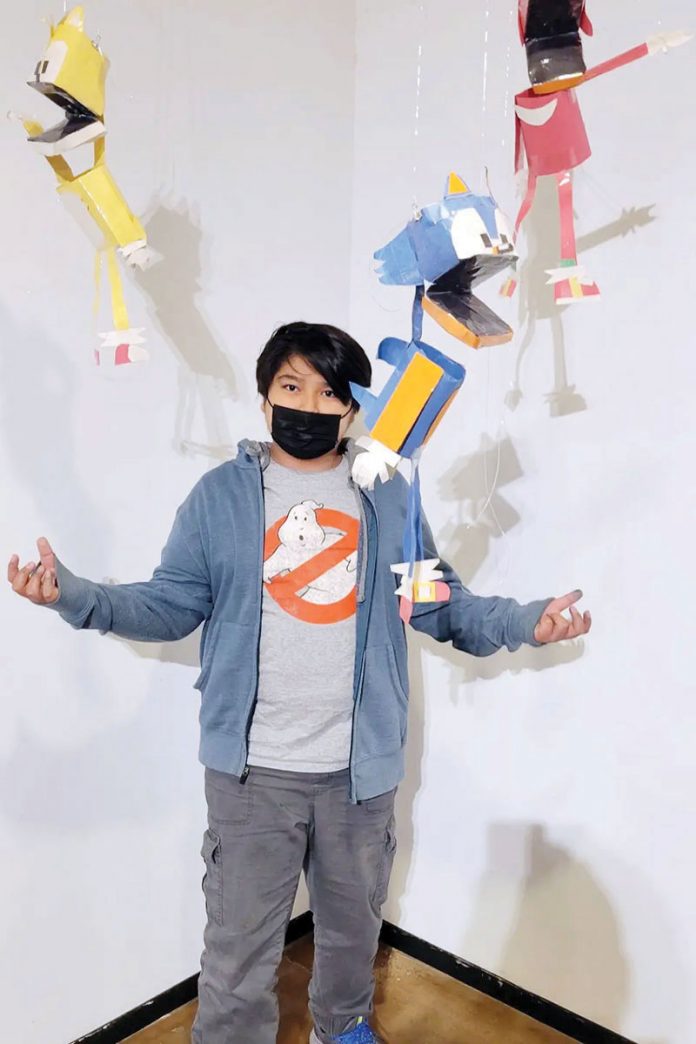 The artwork of siblings Bugg and Calliope Manuel was featured in an exhibit titled "Prodigy" at the New City Studio in downtown Phoenix in early March. The two are the children of Salt River Pima-Maricopa Indian Community member Dushane Manuel and Natasha Martinez (Navajo). Martinez, who is no stranger to the art scene, stumbled upon the opportunity to submit her children's work after seeing a call for young artists on social media.
The family was invited to the opening of the exhibit on Friday, March 4. Bugg created a set of paper puppets of Sonic the Hedgehog characters, and Calliope did an acrylic painting of her favorite YouTube characters, Foxy and Boxy.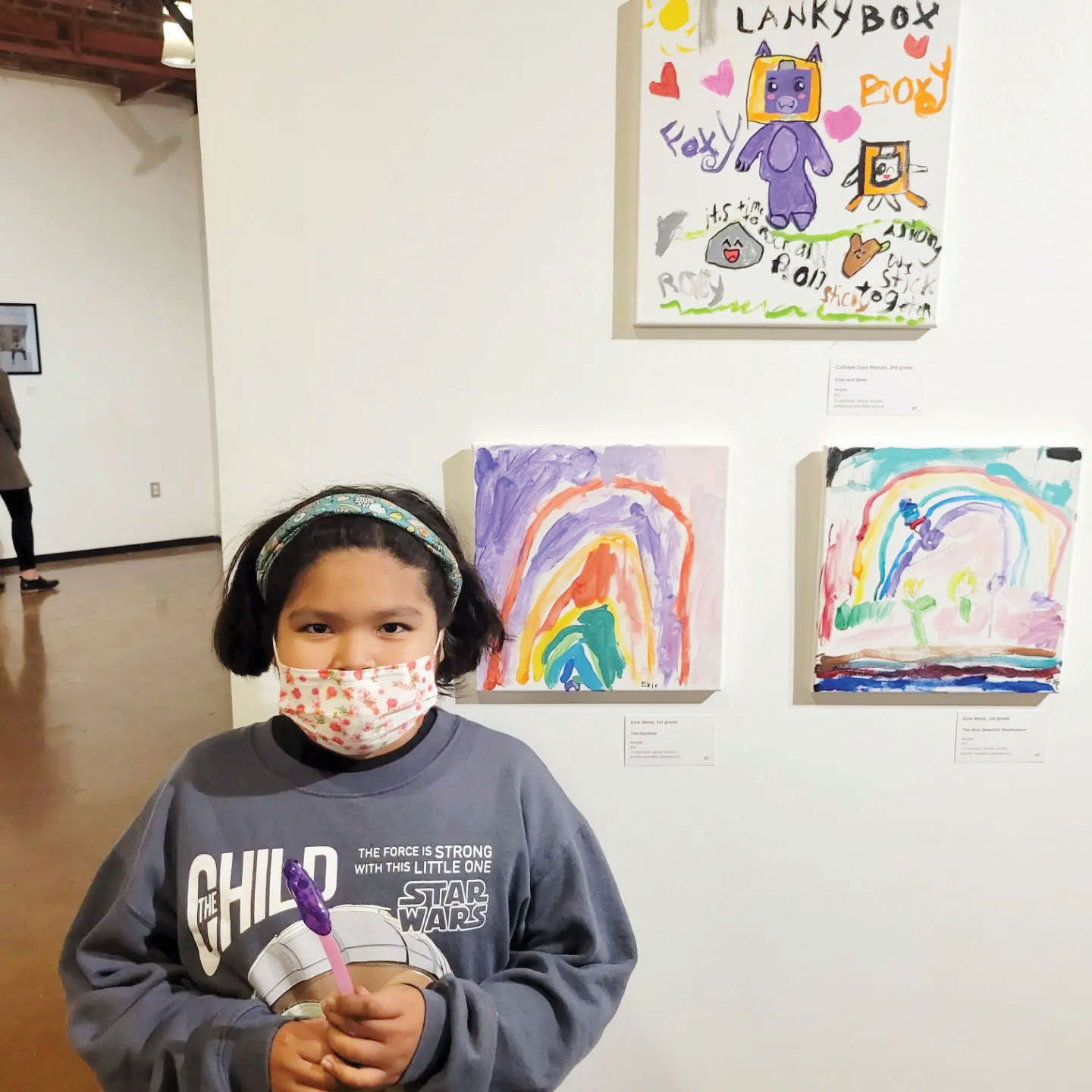 "I made Sonic, Tails and Knuckles," said Bugg. "It felt good. The gallery set up the display very well; they made it look like the puppets were flying. I didn't expect it to look like that, but it looked good."
Bugg also likes to draw, paint and make plush dolls. This past year he took up sewing so he can make plush dolls of his favorite characters. He currently is struggling with creating patterns to make the dolls, but in time he hopes to overcome that.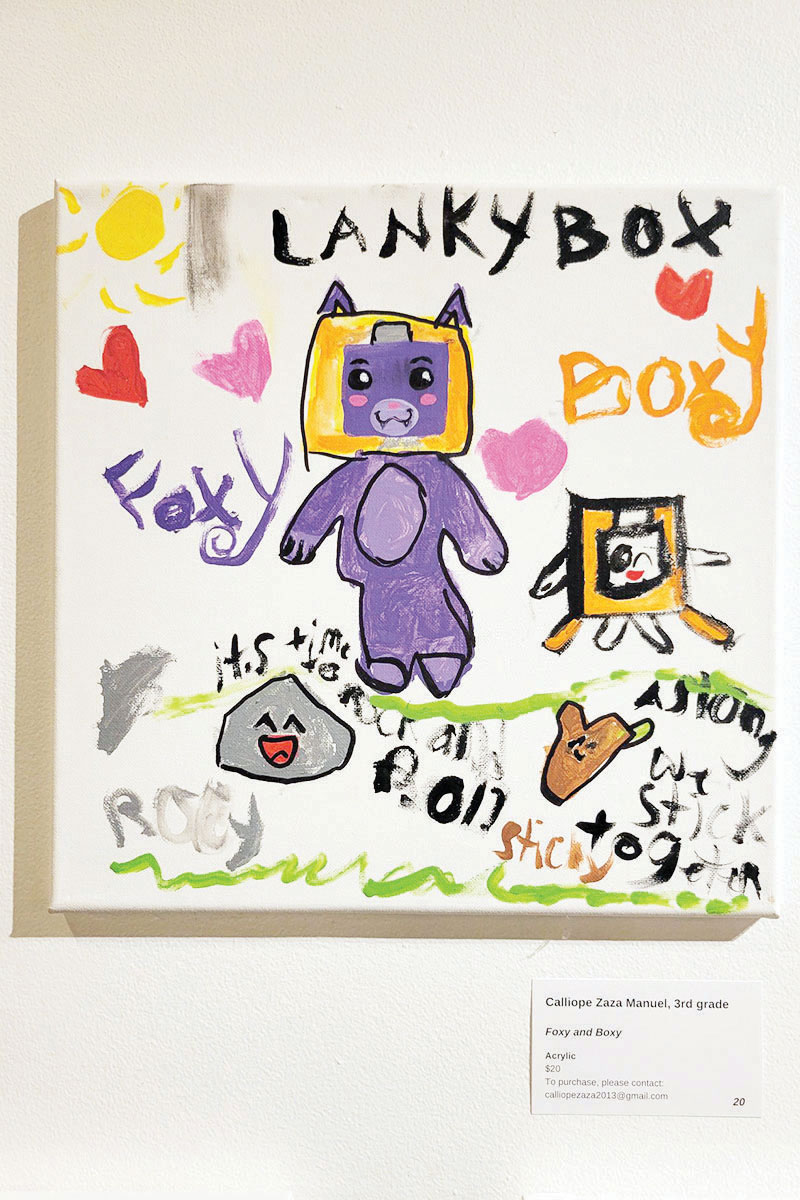 The painting on display was only the third one that Calliope has ever done. She also likes to make "squishies," the foam toys that help relieve stress and come in array of shapes such as animals and food items.
"I wanted to submit their artwork to this exhibit not only to feature their work, but I also wanted them to feel excited about themselves and to have them keep doing what they're doing—give them some encouragement," said Martinez.
"It was really cool to see all these young people's work and to see them excited to see it on display," said Manuel about the exhibit's opening reception.
The Prodigy exhibit featured artwork from elementary, middle and high school students showcasing their talents in all artforms, including painting, drawing, sculpture, digital art, poetry, prose, photography and mixed media. The exhibit also gave 12 children from Ohana group homes a chance to feature their talents. All artwork was for sale, and the money went back to the artists. Bugg sold one paper puppet and Calliope sold her painting. Both items were purchased for $20.