This summer, the Salt River Swim Team participated in the City of Scottsdale's recreational swim/dive teams program, competing as a visiting pool among the Cactus, El Dorado and McDowell Mountain Ranch pools.
In order to compete, swimmers age 5+ at all fitness levels worked on all four competitive strokes: butterfly, backstroke, breaststroke and freestyle.
On the Salt River Swim Team this year were 10-year-old Peytyn Manuel, 10-year-old Dinedeseo Zavala and 5-year-old Maizen Brown.
Aquatics Manager Kyle Stephens said that Manuel is the team's champion, taking third place out of 26 competitors in the 50-yard freestyle and fourth place out of 23 in the 50-yard backstroke.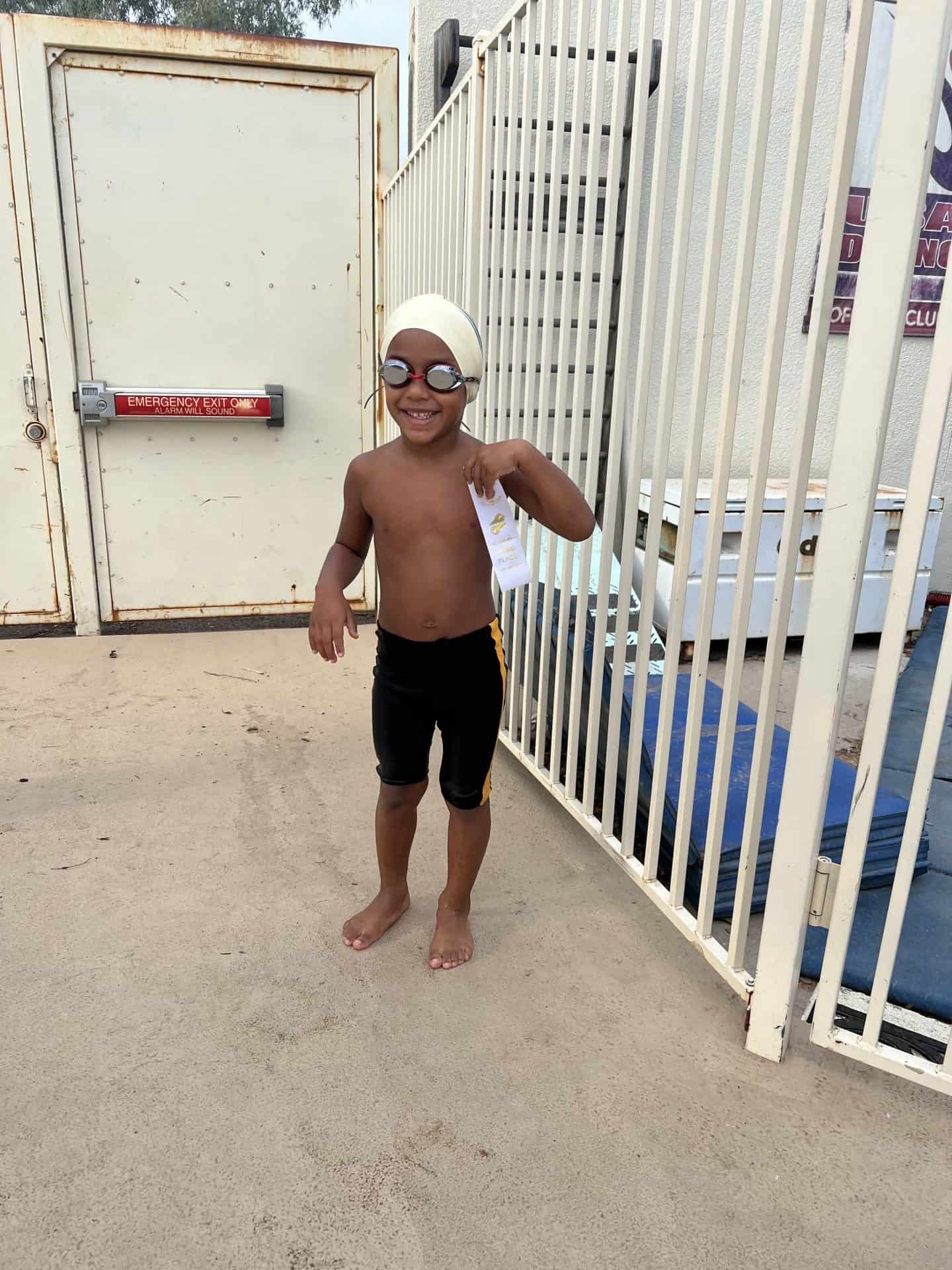 "[Zavala] started the season just out of swim lessons [and moved up] to the middle of the pack," said Stephens. "[Brown] went from not being able to swim a lap across [the pool] to completing his events."
The Salt River Swim Team program began in 2019, with seven swimmers and an eagle as their mascot. The Salt River Pima-Maricopa Indian Community department and division overseeing the team is Community Recreational Services – Aquatics. The division was added to the department in 2018 with the construction of the Way of Live Facility (WOLF).
When he began working for the Community, Stephens said that there were requests to find more ways to get youth involved in becoming lifeguards. It was difficult at the time to find enough Community members to pass the prerequisites to the lifeguard course, which requires being able to swim 300 yards, or 12 pool lengths.
"This led to me needing to reassess how we make Community members lifeguards, and that had to start with making swimmers," said Stephens. That brought about swim lessons, the Swim Team, offering swimming time and lessons to Community camps, working with Human Resources and the WIOA program to offer a Lifeguard Academy, and more.
Stephen said, "We will be back next year! Come join the Swim Team."