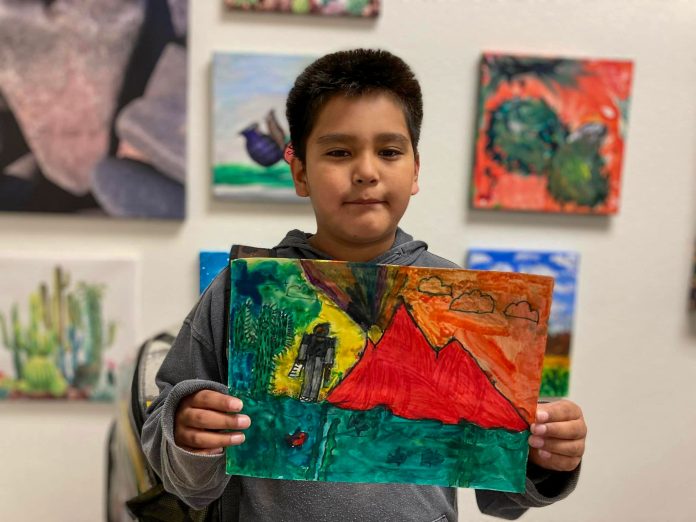 Owen Cooper, a second-grade student at Salt River Elementary School, was recognized for original artwork that he entered into the AZ529 Future Career Art Contest, hosted by the office of Arizona State Treasurer Kimberly Yee.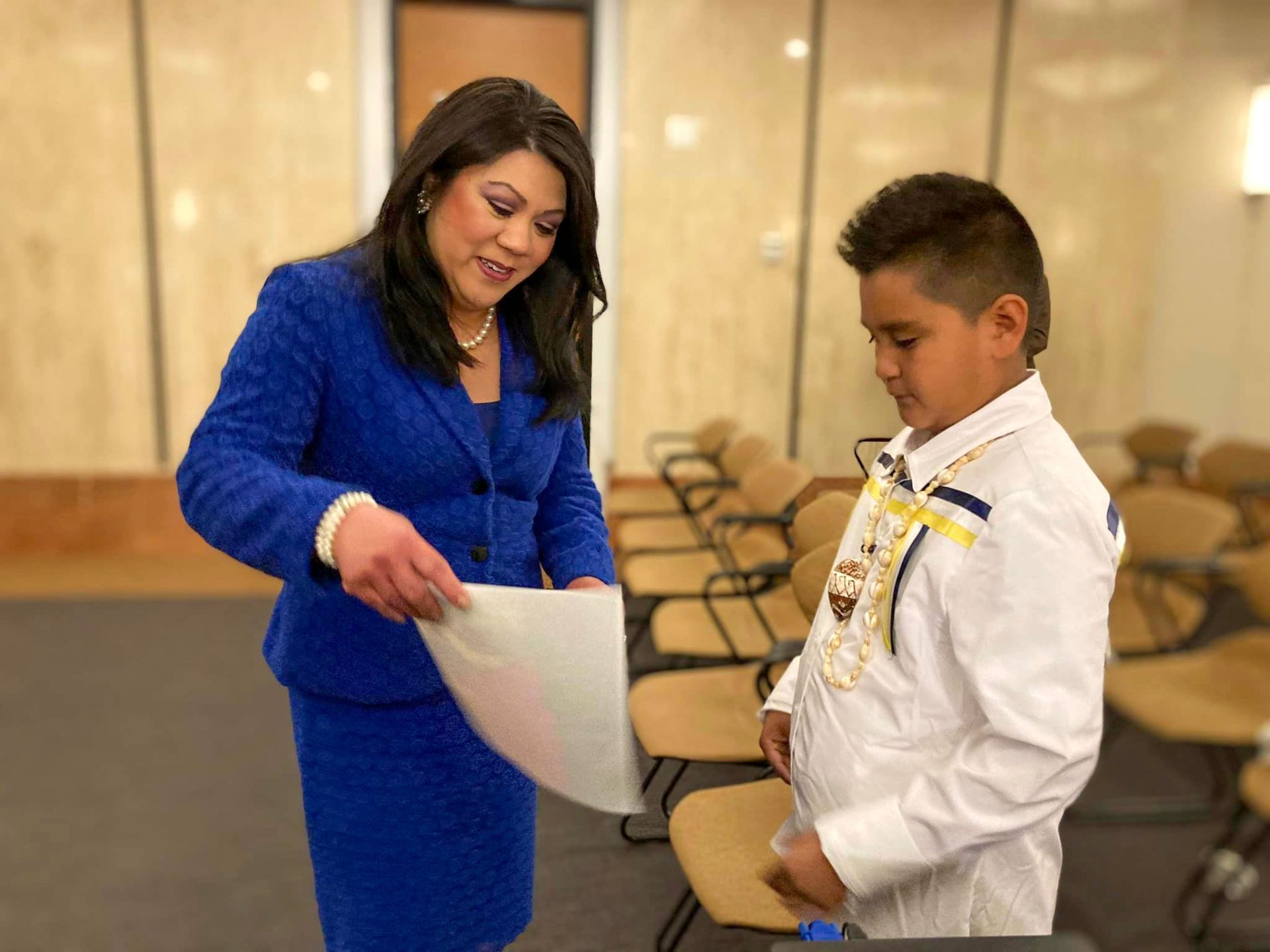 Administered by Treasurer Yee's office, AZ529 is Arizona's tax-advantaged college and educational savings program. Each state has its own 529 plan, as outlined in Section 529 of the Internal Revenue Code. Parents and guardians can set up 529 plans to start saving for a variety of future educational needs, including K-12 education, apprenticeship programs, trade schools, community and four-year colleges, and graduate programs. In the last 20 years, AZ529 has helped Arizona families accumulate more than $1.9 billion for educational expenses.
According to a press release from Yee's office, "This contest reached every corner of our great state to emphasize that Arizona students are planning for their future education and dream careers." Students who entered the contest attend the state's public, private, charter and home schools. There were 14 winners from across the state's 15 counties.
Cooper's artwork features Red Mountain as the subject matter, which is a prominent landmark that holds cultural and historical significance for the Salt River Pima-Maricopa Indian Community. At the State Capitol on March 28, Cooper was awarded a check in the amount of $529, which he can put toward an Arizona 529 education savings plan.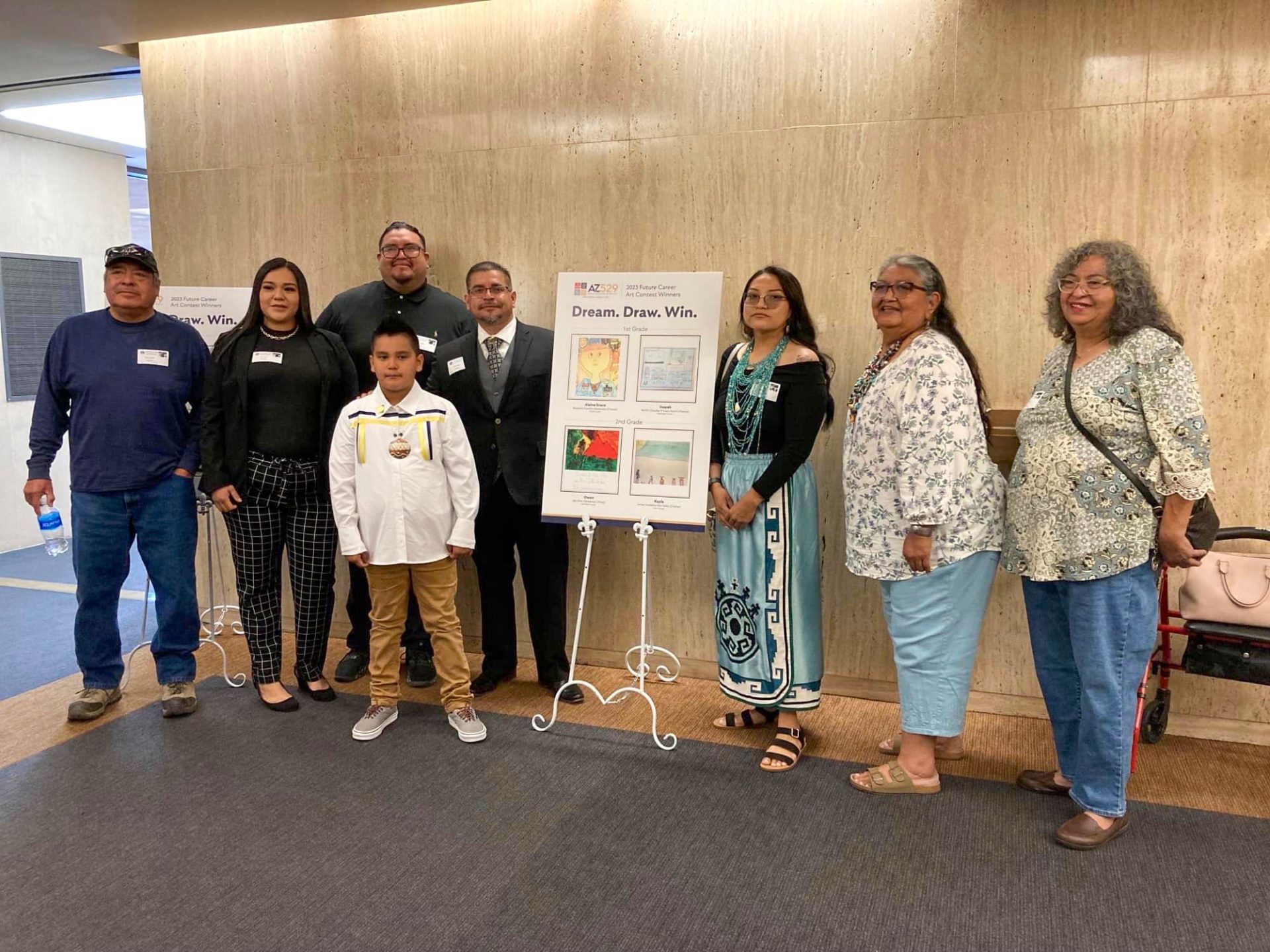 For more information about how the AZ529 plan works, visit https://az529.gov/.