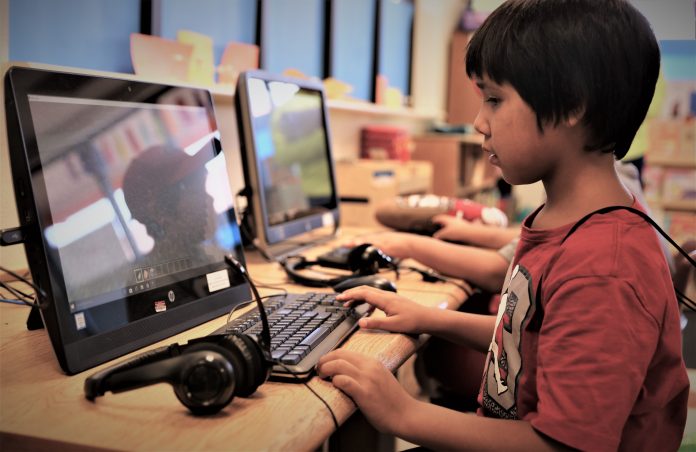 Microsoft Teams is coming to Salt River Schools after months of planning by the Salt River Pima-Maricopa Indian Community Information Technology staff, Professional Development and Salt River Schools staff.
The process started in mid-March, and around August, when school was supposed to start, Microsoft Teams was approved for use. In the meantime, students have been distance-learning with packets while teachers come in shifts to make sure there is no violation of Community ordinance regarding how many people can be on-site.
Microsoft Teams is a digital collaboration platform that allows for workspace chat, file storage and videoconferencing, among many other uses, which is particularly useful during socially distanced learning.
This new system requires a great deal of training, so Salt River Schools staff have been getting everything ready for a smooth rollout. "We wanted to make sure we had a product that could meet the needs of our students, our staff and our families," said Cynthia Clary, acting superintendent for Salt River Schools.
"The transition took longer than anticipated, because it's very important as a school in the Community that we're following all the tribal guidelines and making sure we're in compliance with other statutes like the Indian Child Welfare Act," she said. "We're making sure that our students, and corresponding data to our students, are protected in accordance with tribal governance."
On the Salt River Schools website, specialized support for families was offered from December 7 to 17, with open question sessions provided by the Salt River Elementary School Eagles Club.
Quick-help guides for the platform can be found at www.saltriverschools.org/news/what_s_new/msteams2020.