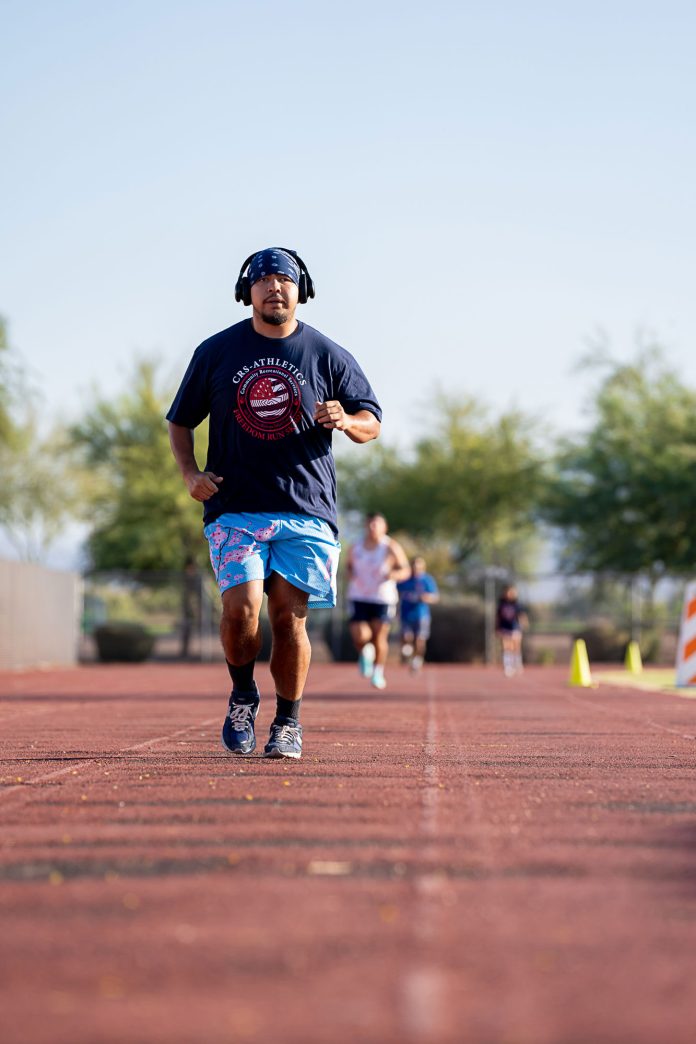 On July 1, the Community Relations Recreation Athletic Division of the Salt River Pima-Maricopa Indian Community hosted a Freedom 5K run to celebrate the 4th of July. About 70 participants laced up their shoes for the 3.1 miles around the Accelerated Learning Academy track. Everyone who attended was treated to good music, refreshments and a T-shirt for completing the event. 
All photos courtesy of Kasey Kauakahi, Community Recreational Senior Multimedia Specialist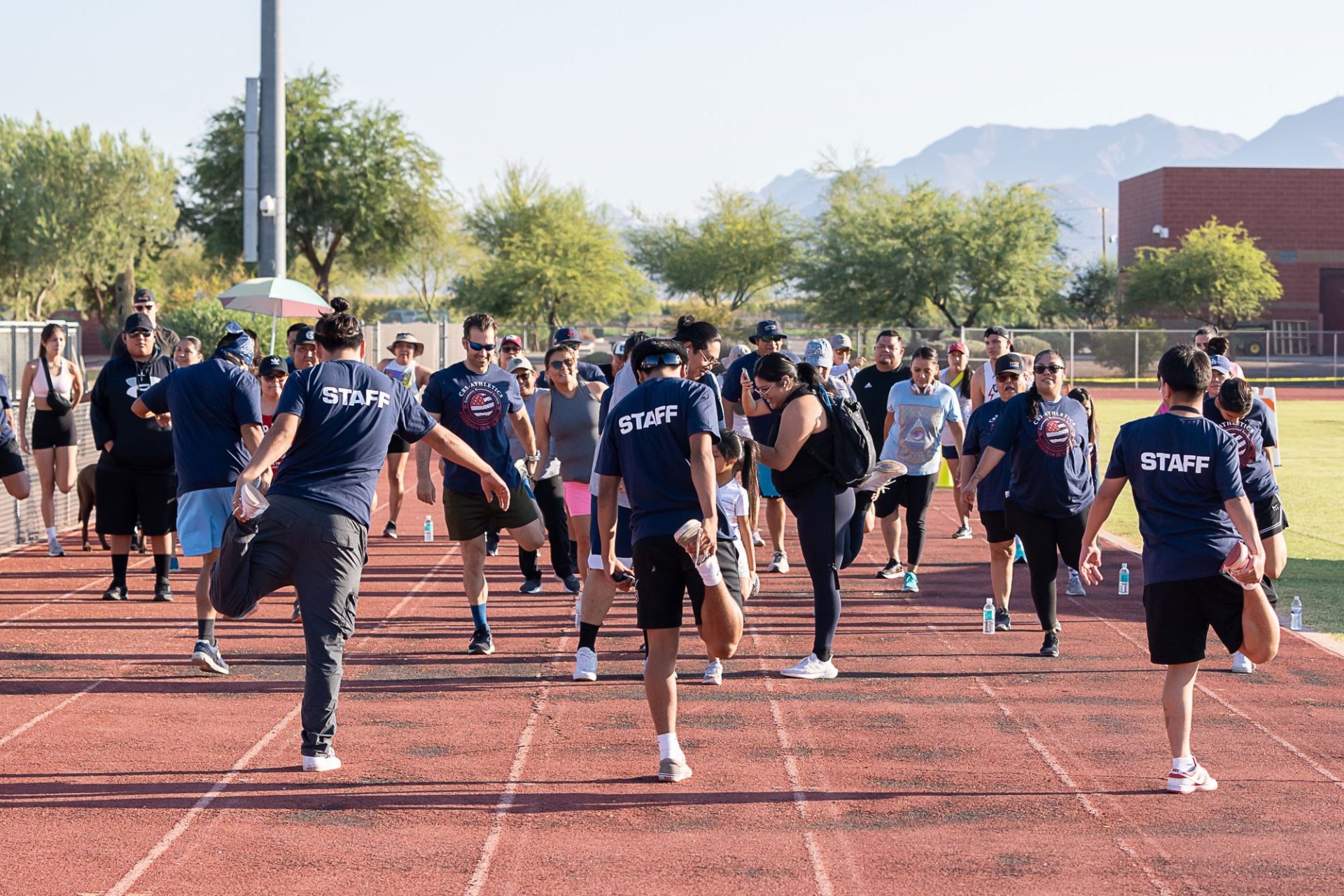 This is not the only event that CRS is hosting. The 59th Annual Men's Southwest Baseball Tournament will bring in 20 teams to play competitive baseball July 27-29 at the ALA baseball fields. Then, to kick off August, CRS will host the Back to the School Yard basketball tournament on August 4 & 5 at the Way of Life Facility and Salt River gymnasiums. For more information about these tournaments, contact CRS through the WOLF Facebook page or call (480) 362-6365.