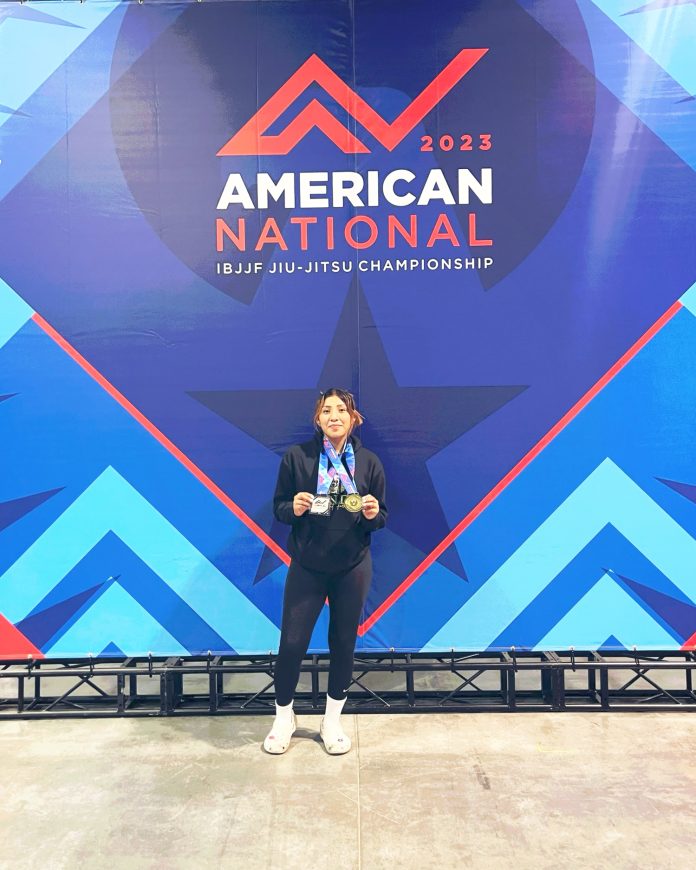 Salt River Pima-Maricopa Indian Community member and jiu-jitsu champion Rianna Tate turns 16 in August. The last time O'odham Action News spoke with Tate, she was 12 years old.
Since then, she has about 120 wins under her belt. She still has her mind set on one very specific goal: to become the first full-blooded Native American woman to win the Ultimate Fighting Championship.
On July 8, Tate won gold in the International Brazilian Jiu-Jitsu Federation (IBJJF) nationals against opponents who were much bigger.
A week before that, Tate won the Jiu Jitsu World League (for the second time) and won first place against adults who are higher ranked in the Abu Dhabi Combat Club (ADCC), which, Tate said, is kind of like "the Olympics of grappling."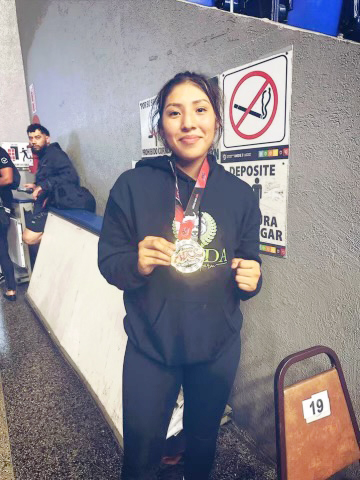 "When I first saw my brackets, I was pretty nervous just because [my opponents] were much bigger. I played a different game than I normally do," said Tate. "What I did was nothing but stand up my wrestling with takedowns and getting to their backs so I can go for a choke. That's my strategy of getting a hold of the bigger and taller girls."
Tate said that her style is nothing but wrestling. She will use her jiu-jitsu on the ground, but when she's standing up she likes to use Greco-Roman wrestling and freestyle.
One of her biggest accomplishments, she said, is recently placing third against a UFC fighter.
"I was able to hang in there with her and give her a hard time," said Tate.
In some tournaments, Tate is considered a juvenile, she said. In the ADCC, she can fight as an adult against adults.
Every week or two, Tate stays fresh by participating in matches that take her to places like California, Texas, Georgia, Florida and Tijuana, Mexico.
Tate trains out of 12th Street Jiu-Jitsu under Jose Munoz and Adrian Nez (Diné), who she says is one of the best Native grapplers right now.
"I'm blessed to have [Nez] by my side as I'm going through my jiu-jitsu career," said Tate.
Tate's father and coach, MMA fighter Joe "Tomahawk" Tate, initially encouraged Rianna to start a healthy lifestyle after she came close to being diagnosed with diabetes. Jiu-jitsu was a way for her stay active and to get her body to a healthier place.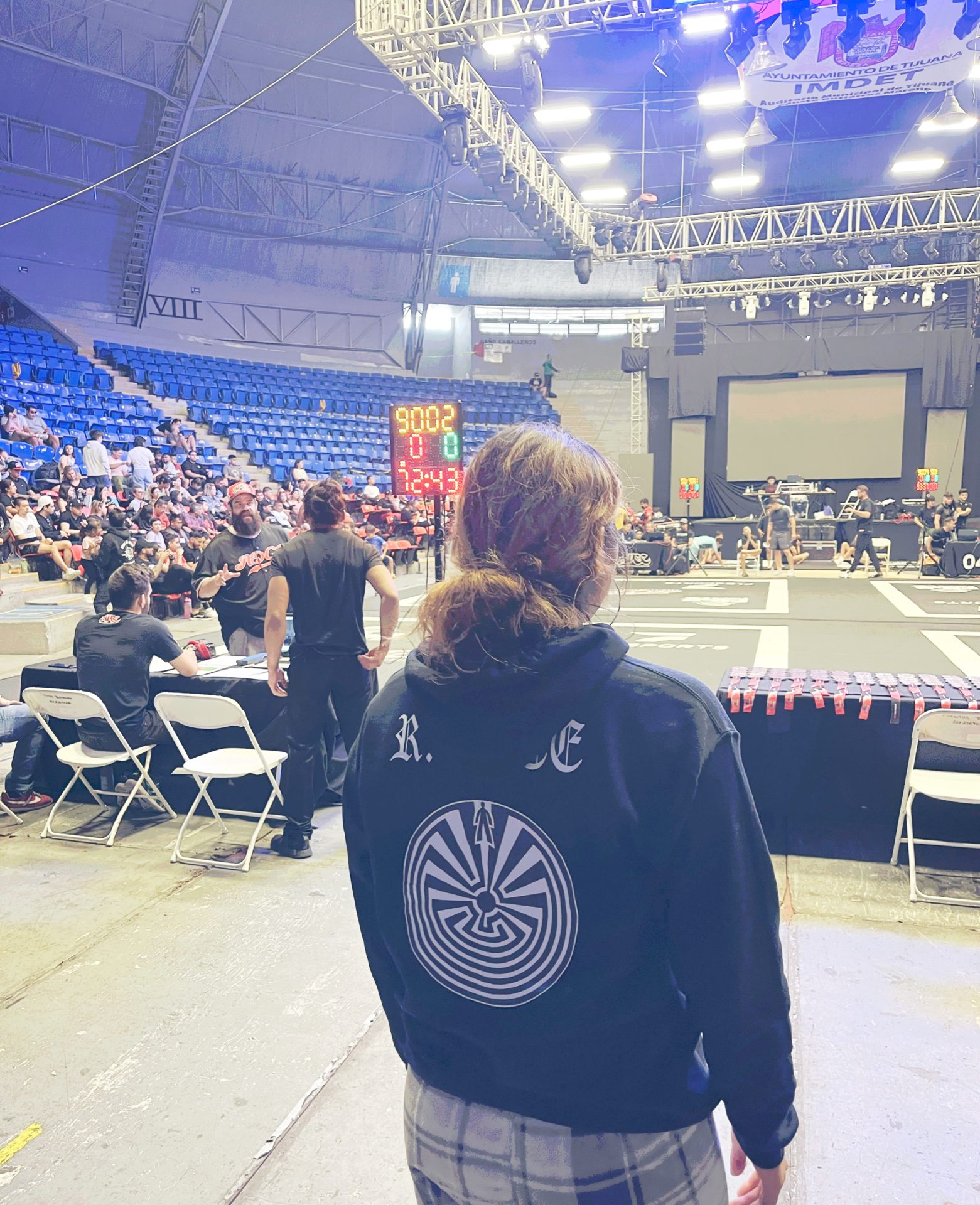 Since about 2020, Tate's family has battled its own health issues involving the COVID-19 pandemic, with Tate losing her grandmother and "Popa" to the virus.
Joe Tate was also affected by the virus, leaving him on a ventilator and being hit with diverticulitis for four months. He is now dealing with "long COVID," which he said has left him disabled.
"Rianna has been taking care of me since my strength was lost," Tate said. "She helped lead me and guide me."
As she takes care of her family and competes, Tate is also looking forward to mixed martial arts (MMA) competitions in a couple years as an adult in the Asia-based ONE Championship, before competing in the UFC.
"I want to be a role model to the younger Native youths," said Tate. "It's a big blessing to go out there and show what I do as an O'odham female, and I think about my ancestors and my family members [when I'm] out on the mat."