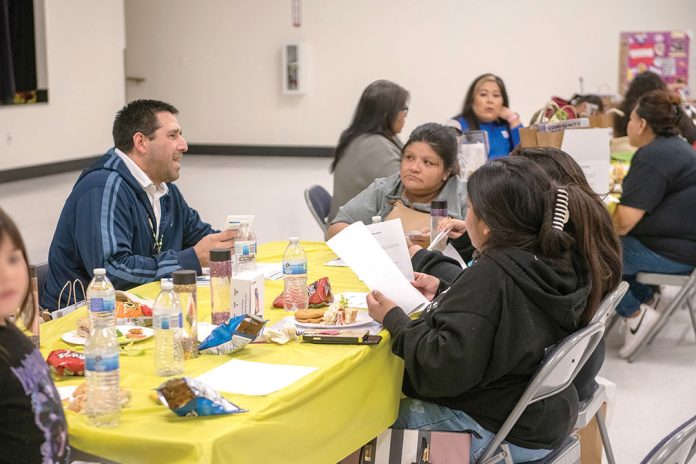 Parents gathered to meet with their student's educators and school officials at the Salt River Schools Parent Night on February 28. Parents with students in school from kindergarten to 12th grade met at the Salt River Pima-Maricopa Indian Community Building to learn about educational opportunities available to their children this summer.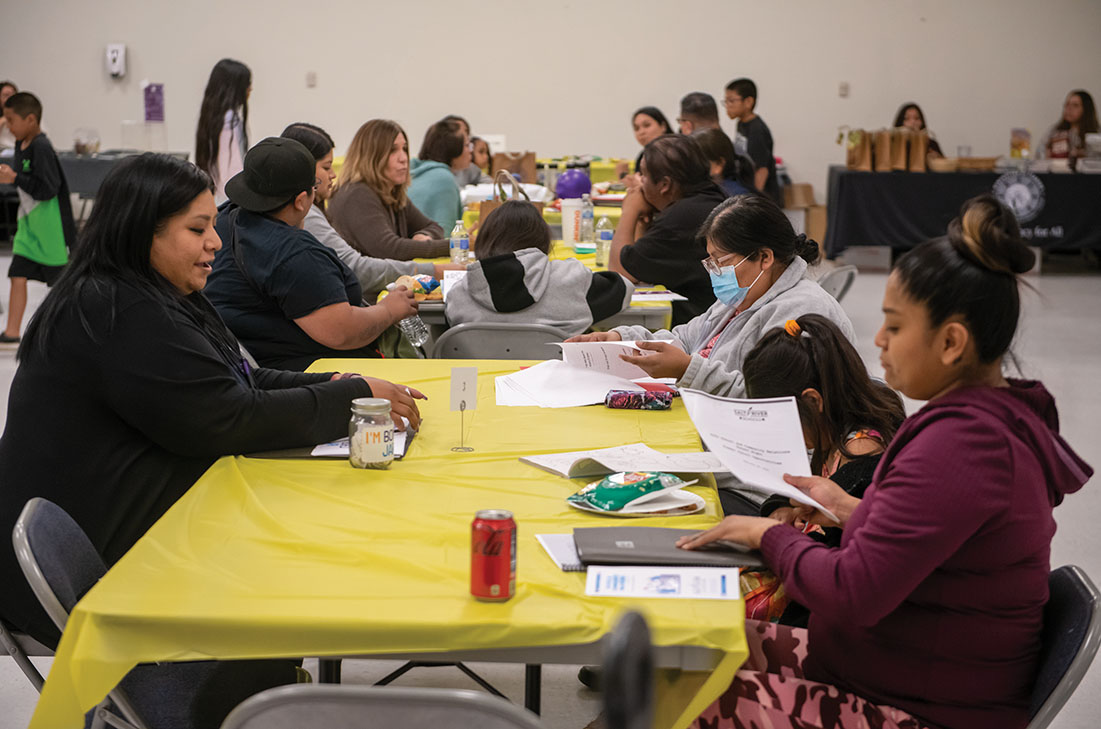 "The goal of Parent Night is to inform parents and guardians that there are resources out there for their students," said Miranda Johnson-Moya, Education Program manager for Salt River Schools. She said that it is important to make families aware of the different support systems that are available to their students. 
The SRS staff discussed activities that will be available during summer break. Having that information early will help parents and guardians plan how their students will spend the summer, which could include participating in a program that enriches their personal and/or academic development. 
Johnson-Moya said that for students transitioning to the next grade, for example from kindergarten to first grade or junior high to high school, resources exist that can help students finish their school year strong and prepare for the next step in their education. 
"Every time we do these parent information nights, [we want the parents to] learn about the academic expectations their child will encounter in school." 
At Parent Night, families sat down with their child's educator or a representative from SRS to discuss topics such as summer explorer programs, extra-credit opportunities based on independent learning, and summer school courses to get students up to speed on their academics. 
The information supplied at Parent Night is helpful if students need to take summer school and they attend a school outside of the Community, for example in the Scottsdale Unified School District or Mesa Public Schools. 
The information provided to the parents involves the registration process, fees for summer school and other options parents might consider beneficial to their children. "Especially for students coming from kindergarten, we want [parents] to know there's a timeline to have to their student's paperwork in," Johnson-Moya said.
One of the services offered to SRPMIC students is the Junior ACE program, which is a collaborative partnership with Scottsdale Community College. The program invites students in fifth through eighth grade to take part in college-level experiences. 
Parents who were unable to attend Parent Night should keep an eye out for future opportunities to meet with SRS representatives.