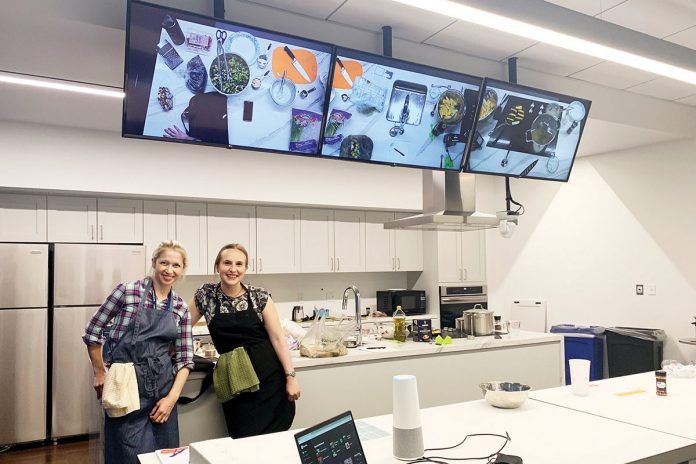 One of the services offered at the new River People Health Center helps Salt River Pima-Maricopa Indian Community members, employees and other enrolled affiliated tribal members gain knowledge about eating well as part of a healthy lifestyle.
The Nutrition Services department started serving diabetes patients with one-on-one appointments in April. It welcomes any patient who wants to lose weight or has a medical condition that might benefit from a more healthy diet. Services are offered not only to individuals, but to families and parents who want to learn how to serve healthy meals to their children.
Currently, the two registered dietitians at Nutrition Services, Katherine "Kat" Latour and Elizabeth "Libby" Boudreau, are booked two weeks out.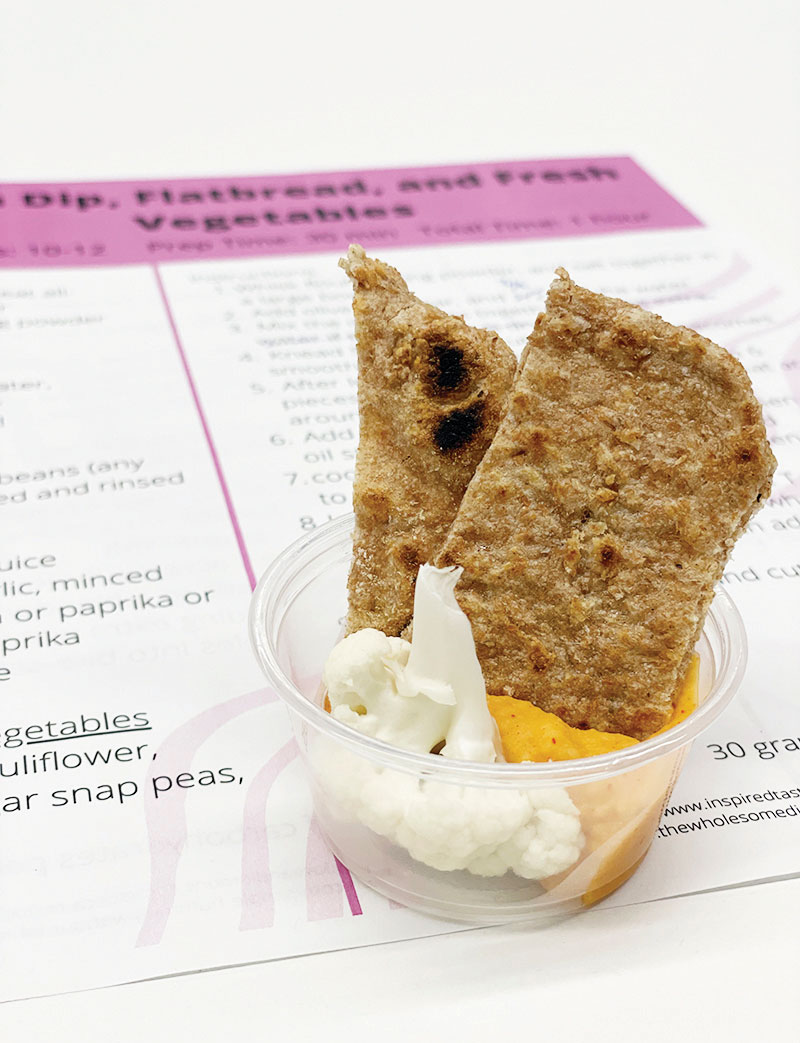 "It's keeping us on our toes," said Latour. "The Community is so determined to learn about healthy nutrition. It's exciting."
Since its opening, Nutrition Services started an eight-week course called Thriving with Diabetes, which has 12 participants. The course reviews medications, healthy eating, exercise and the special healthcare needs of diabetes. Latour and Boudreau are gearing up to start a class called Basics on a Budget, a six-week cooking course that teaches basic cooking skills and how to safely prepare food, plan meals, create a grocery list and stay within a budget.
They also have started doing recipe tastings out of the Nutrition Services Teaching Kitchen at the RPHC. The recipes will be used for the Basics on a Budget course that will be held this summer.
"We found a bunch of recipes and tweaked them to make them more nutritious and less expensive," said Latour. "We are letting the public taste them to make sure they like them. The course is set to start in late July or early August, but we will provide the course with the Journey to Recovery Program before offering it to the public."
Latour and Boudreau say their goal for Nutrition Services is to improve the health of the people they work with, and the Community as a whole, through classes and other interventions that support good nutrition.
"I would like to see [the SRPMIC] not be the Community with the highest rate of diabetes per capita in the world, so if we can be a part of changing that, it would be awesome," Latour said.
If you would like to know more about Nutrition Services, call (480) 362-3355. You also can email RPHCnutritionservices@srpmic-nsn.gov to schedule a appointment, or stop by and meet Latour and Boudreau for 15-minute walk-in appointments. 
Meet Kat and Libby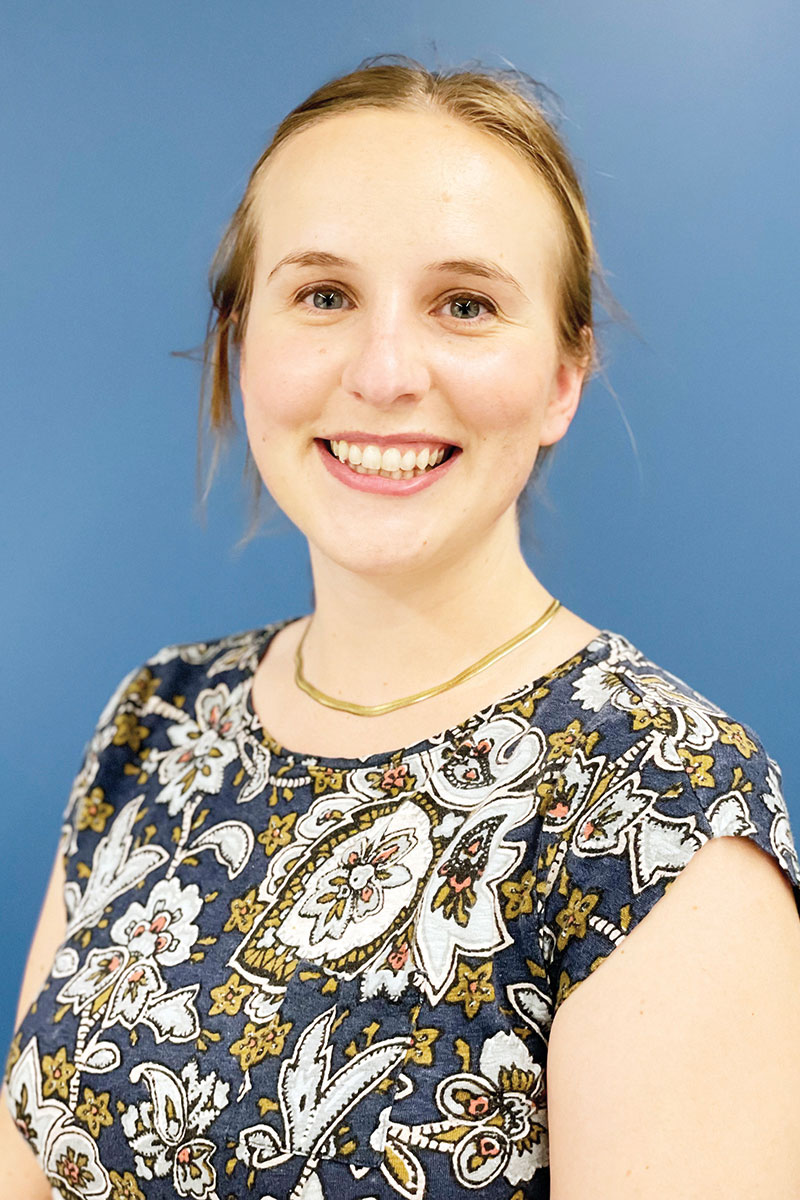 Katherine "Kat" Latour, R.D., grew up in Mississippi and received her bachelor of science degree at Mississippi State University. She is currently halfway through earning her master's from the University of North Carolina at Chapel Hill. Prior to working at the River People Health Center, she had her own virtual private practice during COVID-19 in which she would meet with people online, host online cooking classes, and work on marketing and community engagement.
Latour's walk-in appointment hours are Mondays and Tuesdays, 2 to 4 p.m.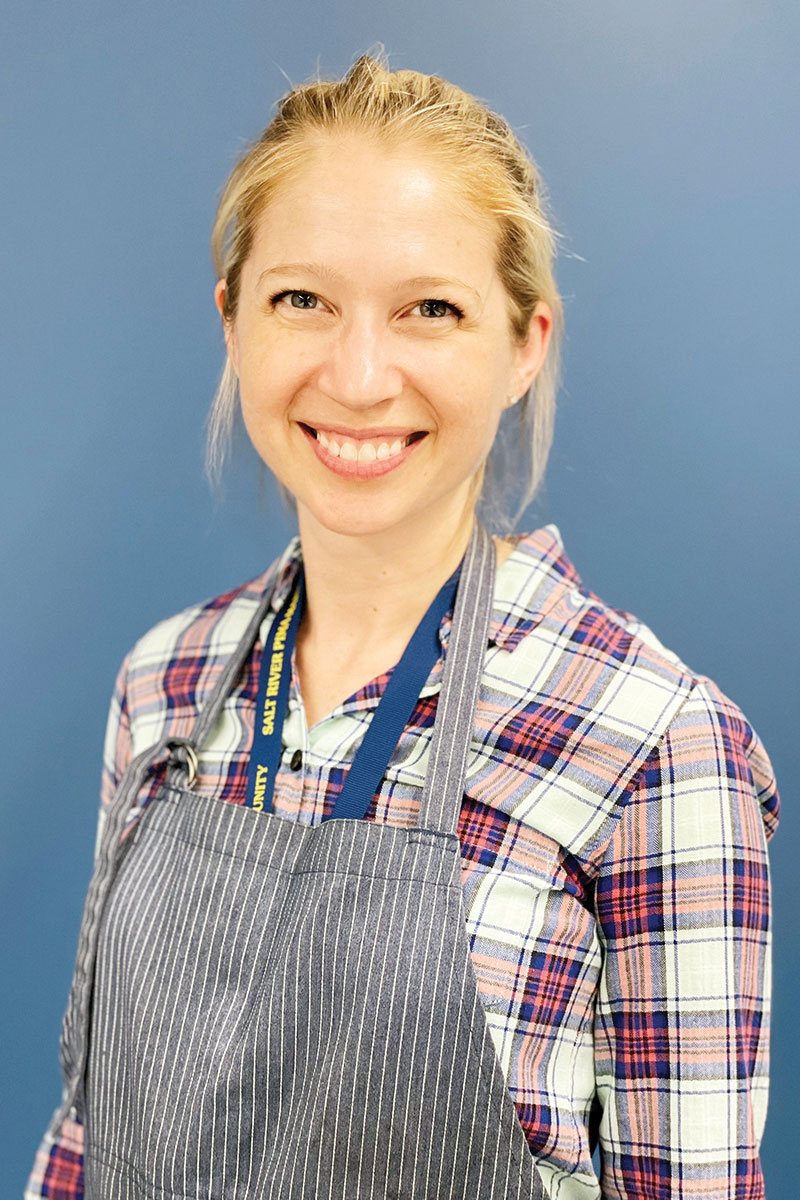 Elizabeth "Libby" Boudreau graduated from Duke University in North Carolina and earned her master's at the University of North Carolina at Chapel Hill. When she moved to Arizona, she began working at the Maricopa County WIC Program and then moved on to work for the Fresenius Kidney Care dialysis center here in Salt River.
Boudreau's walk-in appointments are Tuesdays and Thursdays, 9 to 11 a.m.