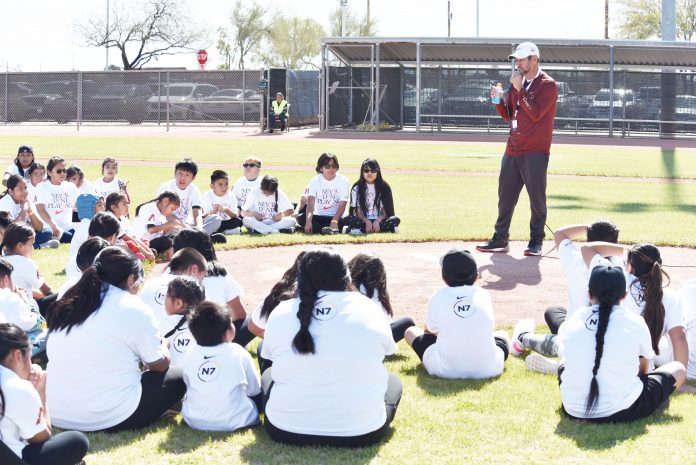 Nike wrapped up its N7 Sports Experience camps at the Salt River Pima-Maricopa Indian Community on February 18 with a baseball and softball clinic for youth from the SRPMIC, the Gila River Indian Community and the Ak-Chin Indian Community.
The clinics offered a chance for youth aged 7 to 17, of all genders and abilities, to attend sports camps with top national and local coaches.
The baseball clinic was held at the Salt River High School football and baseball fields and featured stations for the youth to learn a variety of baseball and physical activity skills.
After a quick warm-up, everyone gathered around the pitcher's mound to hear Ak-Chin Indian Community Chairman Robert Miguel talk about his experiences trying out with the Chicago Cubs and Cincinnati Reds.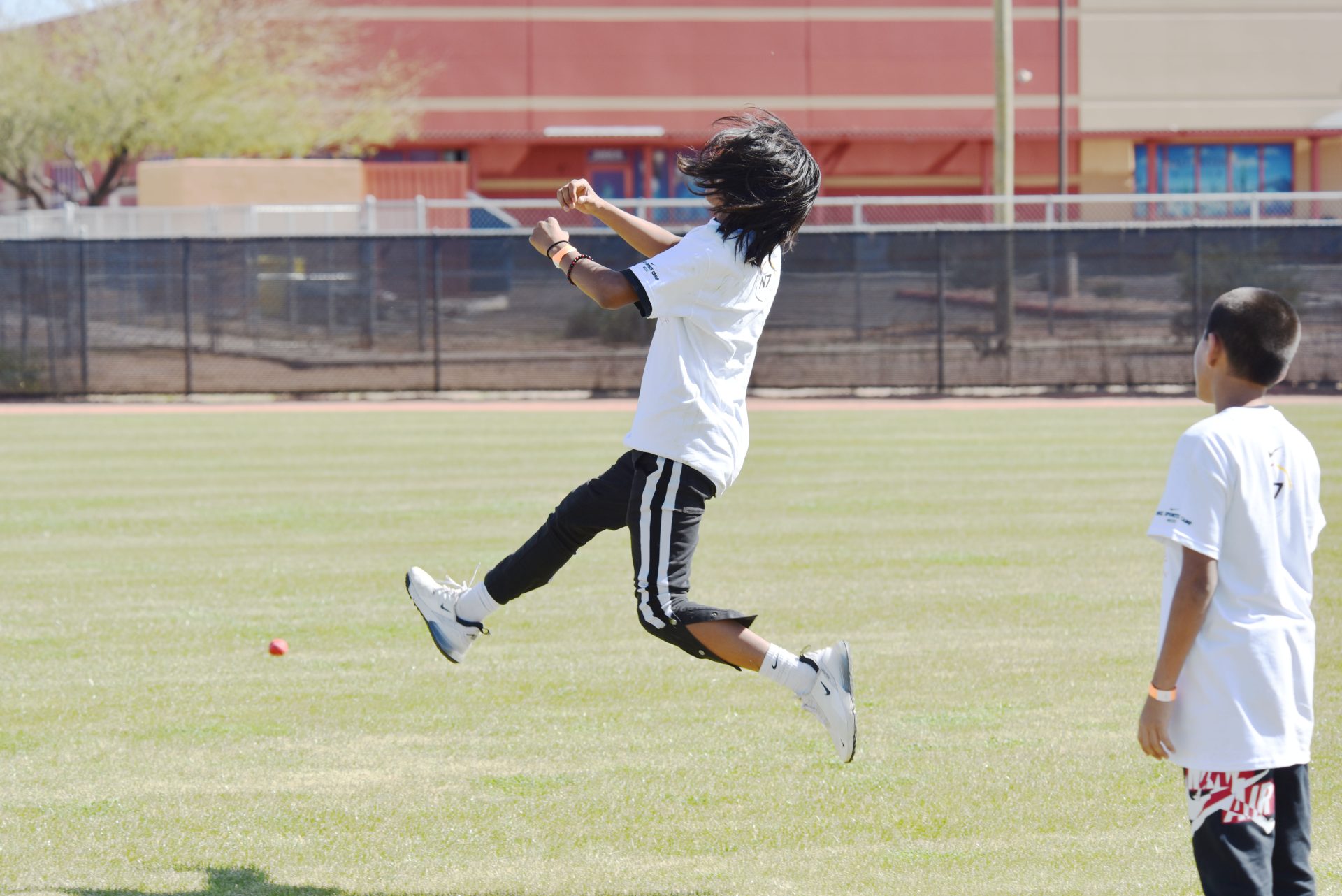 Former MLB player Jacoby Ellsbury (Navajo/Colorado River Indian Tribes) was the special guest at the clinic.
"What [the event] is about is moving, learning a new sport, and being active," said Ellsbury. "I know this is a baseball and softball camp, but it's really encouraging youth to go out there and try all the sports and just have a fun time doing it. Childhood obesity is unfortunately becoming more and more prevalent, especially on Indian reservations with the Native youth."
Ak-Chin Indian Community Program Coordinator Wesley Gonzalez brought 16 youth to the event.
"We have a couple of youth who actually play baseball for some club teams or their school, so I know they're happy about being here," said Gonzalez.
Community member Madden Kisto, 16, participated in the event and said that it's always nice to come out and spend time with everyone at a big event like the N7 Sports Experience.
"We started off with batting practice; that was pretty fun," said Kisto. "Then we went to pitching, agility and diving for fly balls." Gonzalez said, "It's important [for the youth to be at the event], especially because some of these kids know who Jacoby is. [When] they are able to be around him," the youth can see someone like them who has excelled in sports, which makes them believe that "we can make it, and now it's our turn."