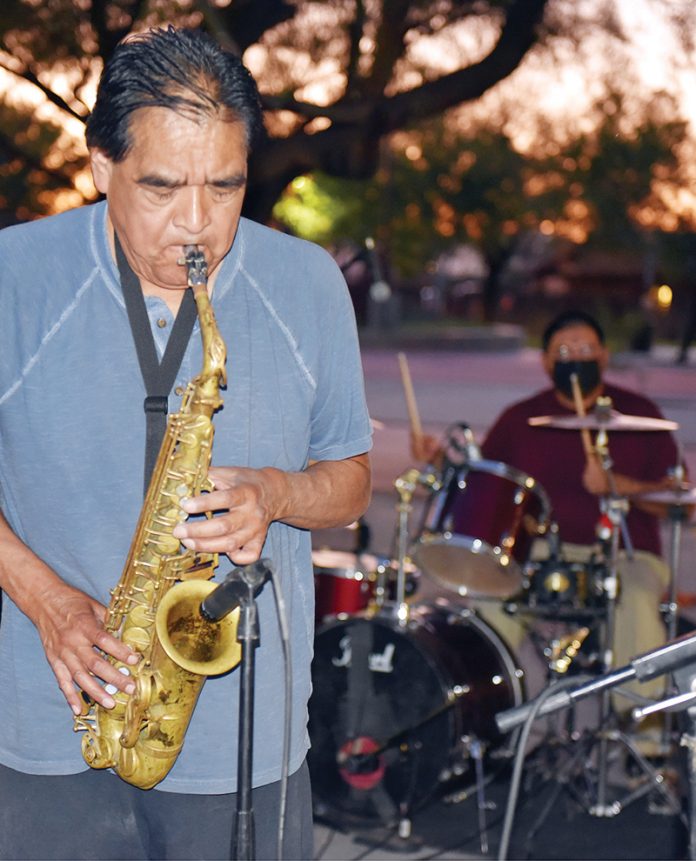 The Salt River Pima-Maricopa Indian Community celebrated Native American Recognition Days (NARD) with a series of virtual and drive-thru events. On Tuesday, September 21, the Community Relations Office Events Division released two videos via social media.
The first video is a recap of the 2019 NARD that showed events such as the fashion show and the celebration held at the Two Waters Building that featured a number of Indigenous entertainers, artists and a chicken scratch dance. To view the video, visit www.facebook.com/SRPMIC/videos/555820672290532.
The second video highlights this year's Virtual Traditional Wear Fashion Show, which featured models Seipe Morning Cloud Flood, Vicki Quintero, Nani Reina, Avarae John and Sistine Lewis. The models wore traditional outfits representing the O'odham, Piipaash, Apache and Navajo tribes. To view the video, visit www.facebook.com/SRPMIC/videos/377379073932247.
The Round House Café offered menudo on their menu all day as part of the celebration. They also prepared 1,000 prepackaged meals for the SRPMIC's NARD celebration held that evening.
The NARD celebration was a drive-thru event held at the Two Waters Courtyard. Community members and their families could pick up a hot meal, T-shirt, a Native-designed laptop bag for adults, a child's drawstring backpack and a magnet. Cars lined up for a mile for their chance at receiving the giveaways as the Two Rivers Band played chicken scratch music for entertainment.
The NARD celebration continued with a featured artist video as a part of NARD's Virtual Artisan Market. The featured artist was SRPMIC member Dwayne Manuel, and his work is available at www.dwaynemanuel.bigcartel.com.
To stay up to date on Community events, visit the Community's social media pages at www.facebook.com/SRPMIC and www.instagram.com/saltriverpimamaricopa/.