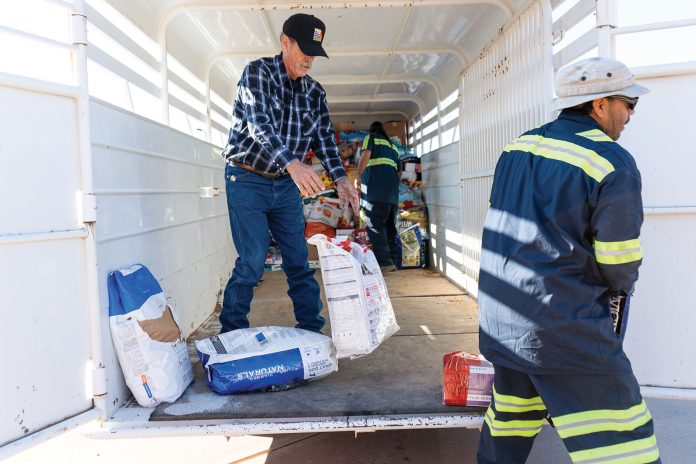 On Thursday, December 15, the NAGI Foundation, along with the Arizona Pet Project, RezHawk Towing and a number of Community volunteers, delivered dog, cat and bird food to Salt River Pima-Maricopa Indian Community pet owners.
With help from RezHawk Towing and SRPMIC Senior Environmental Specialist (Range Management) Brian Gewecke and his 10-horse trailer, he and a number of volunteers were able to load the trailer and deliver the donated items to the Salt River Ballfield, where cars lined up to be loaded with pet food and other items such as cat trees and other pet accessories.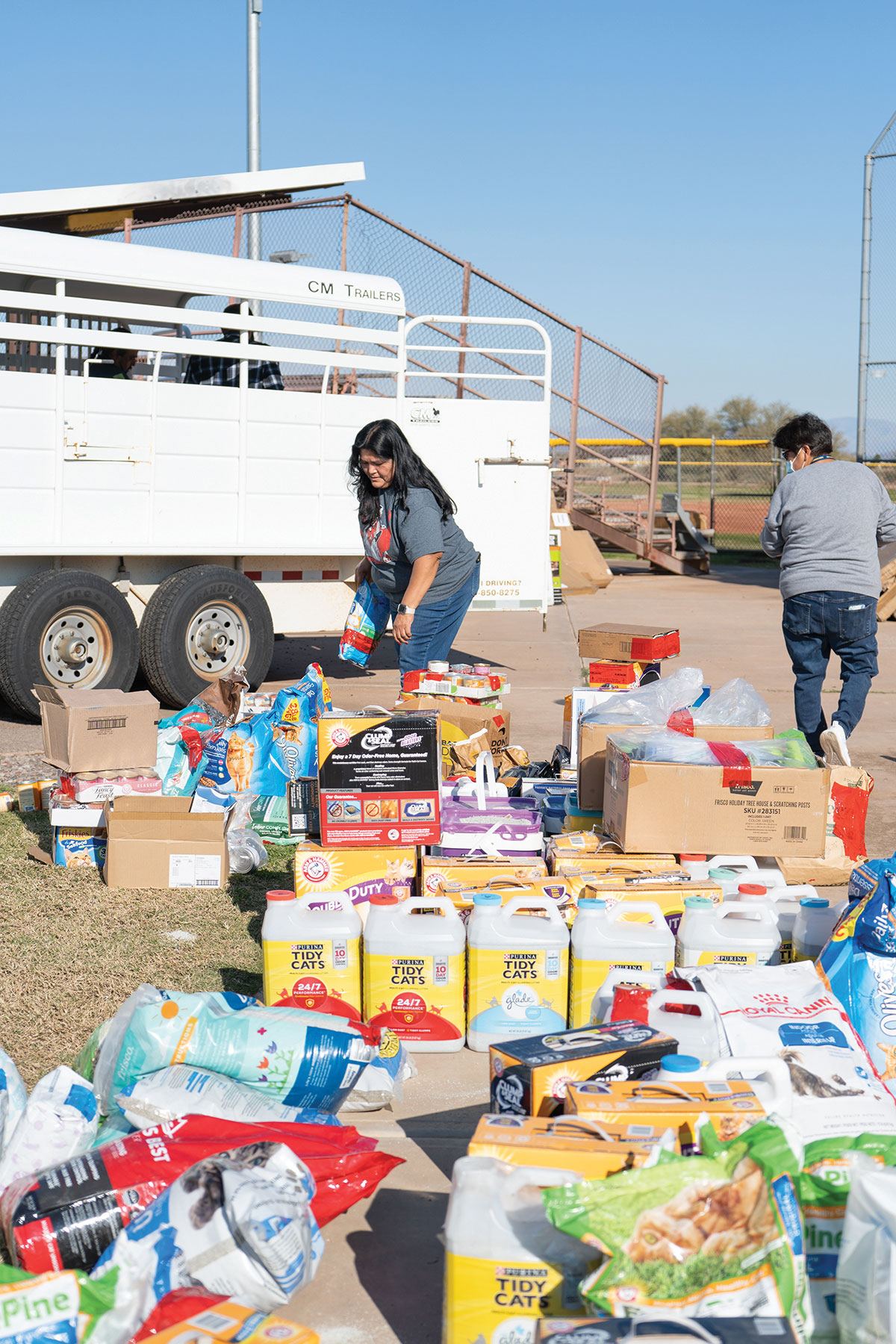 "Eric Schurz from RezHawk Towing is one of the biggest assets in my book. He always brings his truck and trailer to pick up bulk items to service the Community's fur babies, never asking for a dime in return," said NAGI volunteer Elaina Osife. "Brian Gewecke was a big help this year and did the same this go-round."
This was one of the NAGI Foundation's biggest giveaways since contracting with SRPMIC, explained Osife. Schurz and Gewecke made two trips to southwest Phoenix to pick up the bulk items for the giveaway. Through the years, volunteers usually have traveled into Buckeye to pick up the donations.
"We could not do this if it was not for the generous donation from the Arizona Pet Project. They are our generous givers who give to the NAGI Foundation and in turn give to our Community," said Osife.
"The NAGI Foundation Pet Food Giveaway shows what great synergy between several different departments the NAGI Foundation has been able cultivate over the past several years of service. It exemplifies just how much tribal leadership and the people of this Community care for and love their animals," explained NAGI Foundation founder Sheila K. Iyengar.
"I would also like to note that Elaina has been a backbone to not only our Pet Food Pantry, but several of our other programs," said Iyengar. "She is driven by a heart of true service to her Community. Elaina's first priority is to be sure the elders and those struggling with transportation and mobility can also benefit from the NAGI Foundation's programs."
For more information and to stay updated on the upcoming NAGI Foundation Animal Health Clinic and other events, follow their social media at www.instagram.com/nagifoundation or www.facebook.com/nagifoundation. They have a website at www.nagifoundation.org.