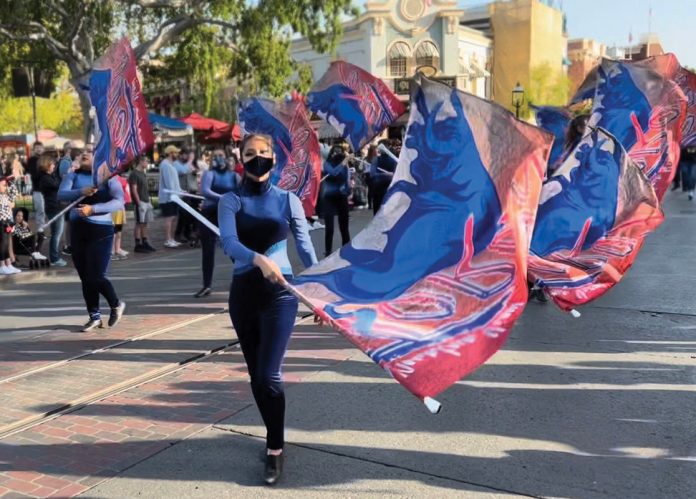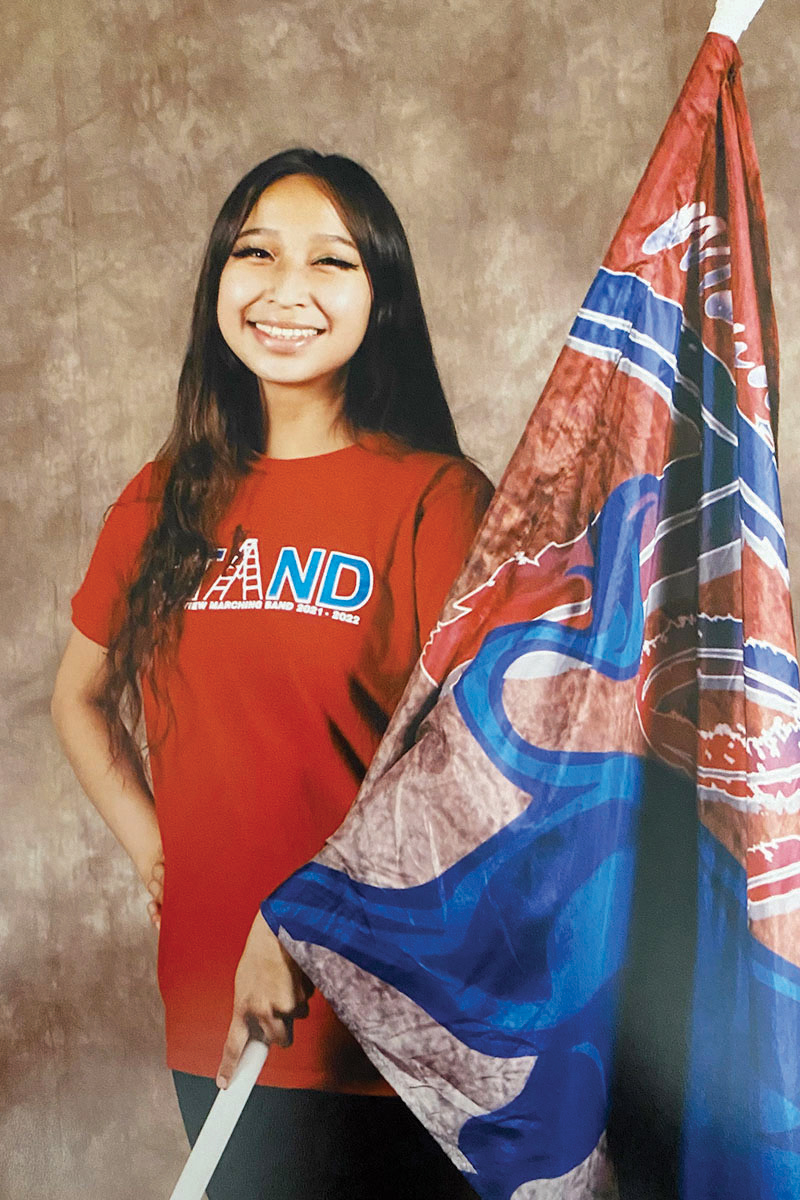 Mountain View High School senior Kennise McGertt marched down Disneyland's Main Street U.S.A. on Presidents Day as a member of the color guard with the award-winning Mountain View Toro marching band. McGertt has been with the color guard for all four years of her high school career after being inspired and encouraged by her older brother, Bryce McGertt.
"I could tell Kennise had the natural talent and performance quality to be an outstanding color guard member," said Bryce, who is a former Toro color guard member. "Watching her march down Disneyland's Main Street made me emotional, because you could see her four years of hard work paying off and you could see how much she loved it. It's amazing to go from seeing her in the stands supporting me in this activity to now being on the other side watching her become the amazing performer she is in the same activity."
McGertt made it into the top eight for the 2021 Arizona Band and Orchestra Directors Association State Championships back in November 2021. Following high school, she aspires to audition for The Academy Drum & Bugle Corps, the Arizona State University Sun Devil Colorguard, and ASU's FeniX Independent Winter Guard.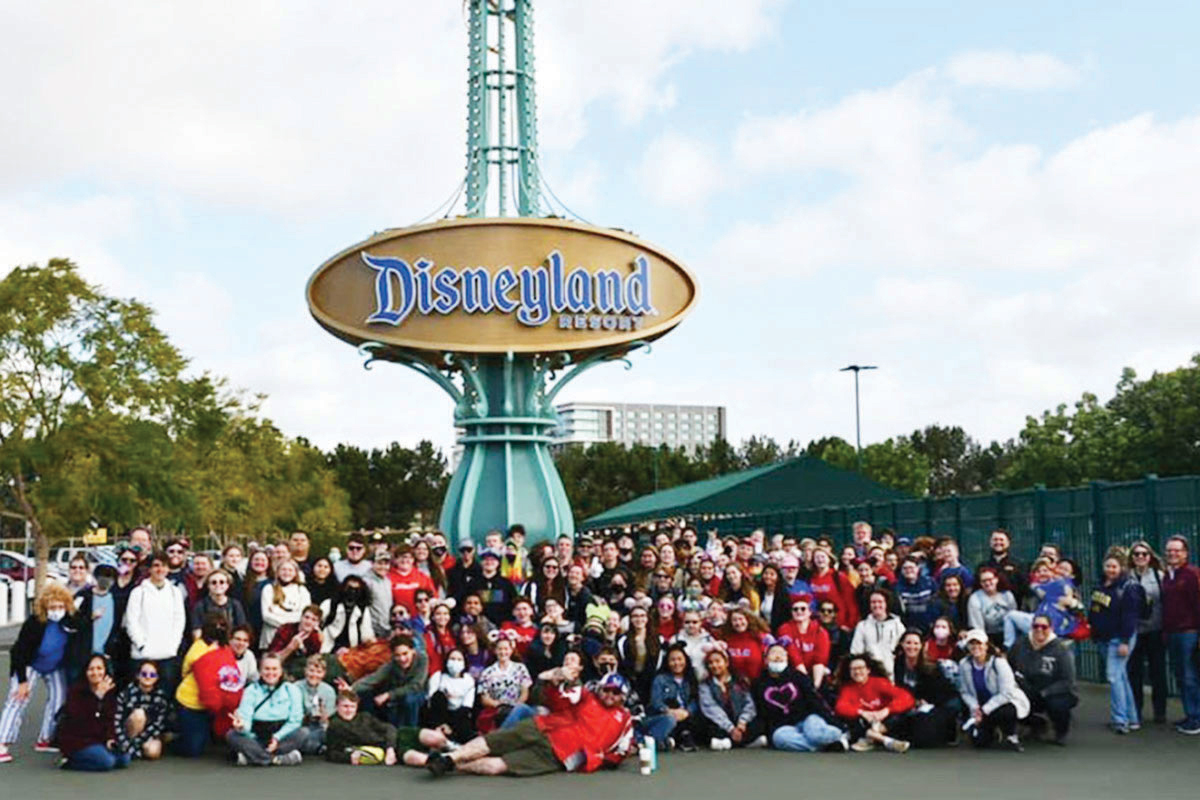 McGertt recalls starting to learn flag in the eighth grade. She began with the rifle to develop her strength to toss the six-foot flagpole.
"Tossing a six-foot pole up the air was like an amazing compliment," said McGertt. "Over the years I've been trying to make sure that I can master the tosses that are done in drum corps, winter guard and FeniX Independent."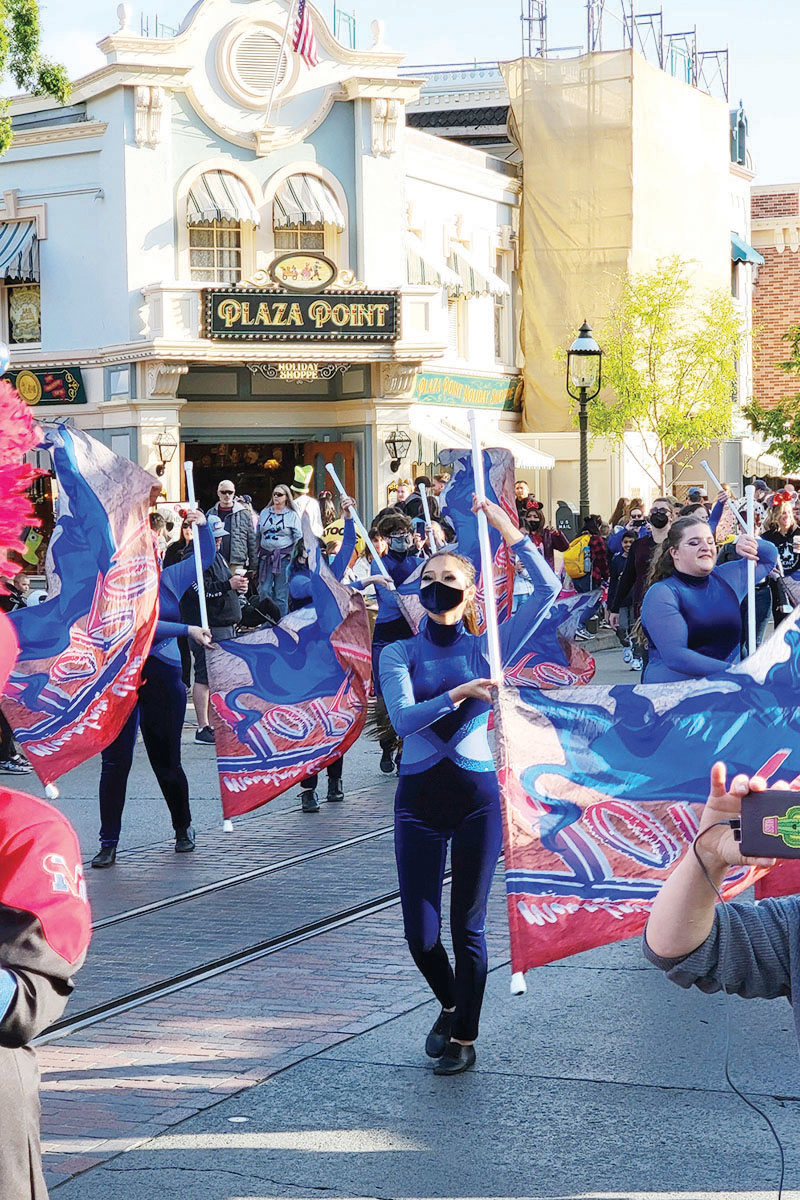 During her trip to California, McGertt and her team were able to spend two days at Disney parks and enjoy dinner and a show at Medieval Times in Anaheim.
"It was really fun. As we marched down Main Street, it was cool to see little kids looking up at me," said McGertt. "The kids would say, 'Oh my gosh, Mom, look, there's a flag, she's so pretty.' They were looking at us like they do with Disney characters, like they want to be like that when they grow up."
McGertt hopes to continue doing flag in college. She is planning to attend Scottsdale Community College and hopefully transfer to a school in Rochester, New York.
"Our family is ready to be in the stands cheering her on as she continues her color guard career," said brother Bryce. "I'm incredibly proud of her and extremely grateful to be have been there for her last parade as a high school senior."