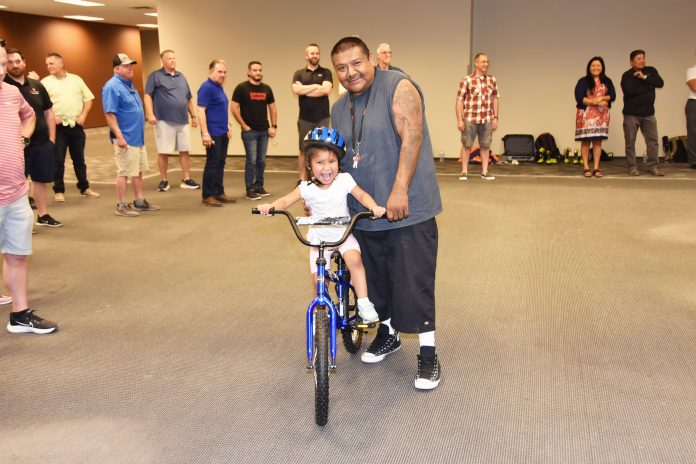 Marriott International and Wish for Wheels, a nonprofit organization based in Denver, teamed up to purchase and assemble 50 Huffy brand bikes and helmets to give away to children in the Salt River Pima-Maricopa Indian Community.
The bikes and helmets were on display in a long row during a regional Marriott International engineering team community service event onApril 26 near the Courtyard by Marriott Scottsdale Salt River. Excited children jumped at the chance to try out their new rides.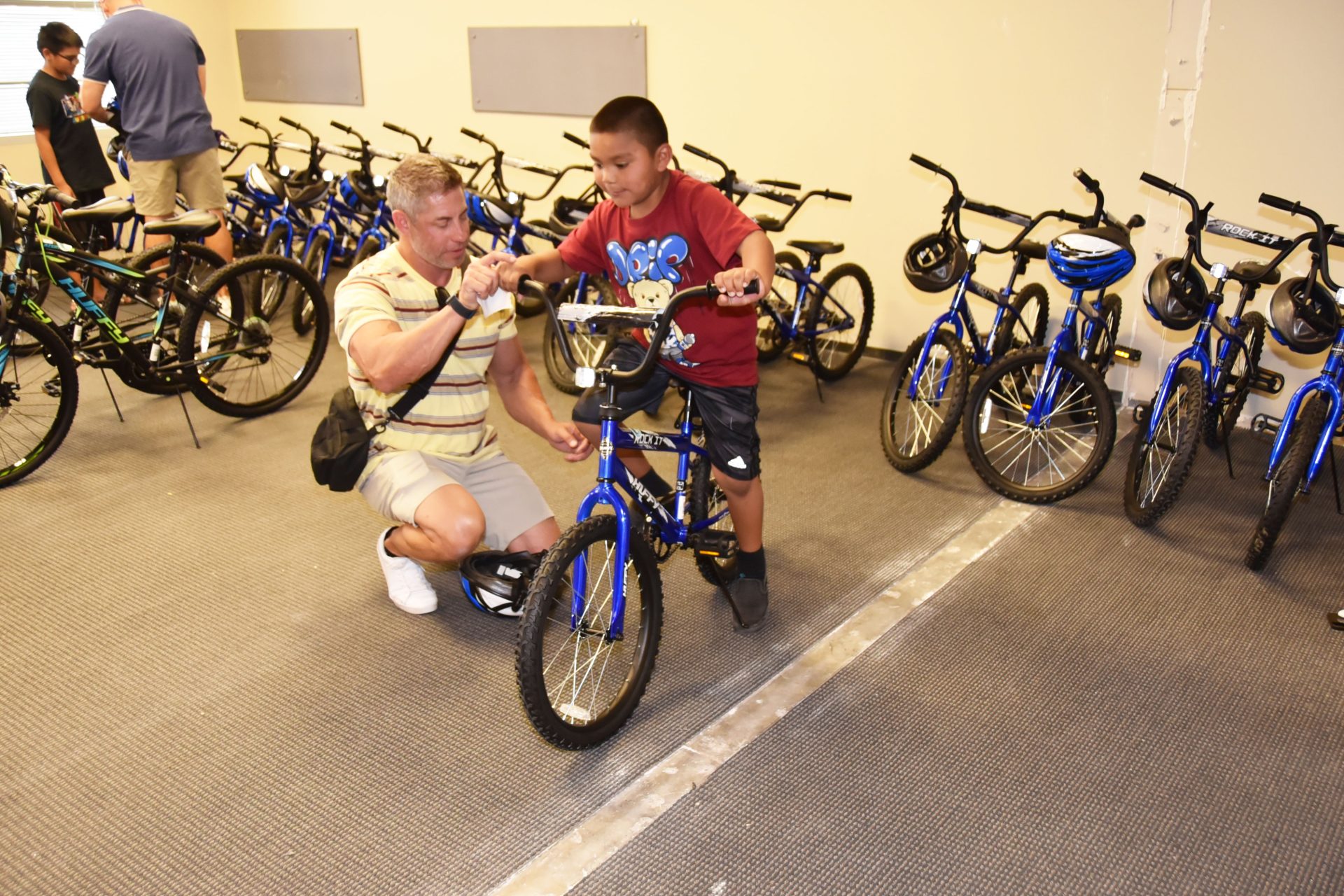 "The bike is fun and blue like Sonic the Hedgehog," said 5-year-old Zaybin Johnson, who was able to ride a bike and take it home.
Any remaining bikes not picked up during the event were transported back to Social Services to be given to other kids in the Community.
"This is one of the best ways to give to the kids. It's a mode of transportation, it represents freedom, and it's good exercise, so to give to the SRPMIC in this way, I'm just really proud of our team to be able to do this on behalf of Marriott," said Rob Bahl, global vice president, engineering and facilities, at Marriott International.
SRPMIC Social Services Director Steve Hudson said this is an excellent partnership between Marriott International and the Community.
"I want to thank Marriott International for thinking of the SRPMIC children for this year's service event. I saw a lot of happy children and families at the event," said Hudson.